Personnel of the Amaravadi Lab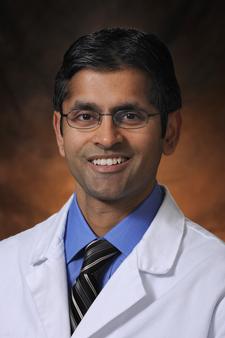 Ravi Amaravadi, MD
PI
ravi.amaravadi@uphs.upenn.edu
Dr. Amaravadi is a physician scientist with expertise in autophagy, conducting early phase clinical trials, and clinically treating patients with advanced melanoma. He was one of the first to demonstrate that autophagy is a targetable mechanism of resistance in cancer therapy using animal models. He has translated this finding into 9 phase I/II clinical trials testing hydroxychloroquine (HCQ) as a possible anticancer agent in multiple cancers. The first 6 clinical trials were published and represent the first deliberate attempt to modulate autophagy therapeutically in any disease. His laboratory published the first evidence that autophagy is elevated in melanoma patient tumors and predicts poor survival. His work on the role of autophagy in melanoma has identified ER stress associated autophagy as a resistance mechanism to BRAF inhibitors. Working with collaborators in Chemistry, his lab has designed, synthesized and characterized a novel autophagy inhibitor Lys05, which is more potent than HCQ in animal models. Dr. Amaravadi is also a recognized melanoma medical oncologist and phase I trialist who has served as the site PI or co-investigator on melanoma clinical trials involving BRAF inhibitors, and first in human phase I clinical trials of novel cancer agents. In 2013 he was appointed co- Leader of the Cancer Therapeutics Program of the Abramson Cancer Center. In 2015 he was inducted into the American Society of Clinical Investigation.
Post Doctoral Fellows

Vito Rebecca, PhD
Post Doctoral Fellow
vire@mail.med.upenn.edu
Dr. Rebecca graduated from Lafayette College with a BS in biology and minor in mathematics before completing his graduate work at the University of South Florida. His thesis work focused on melanoma and leveraged proteomic approaches to identify therapeutic resistance mechanisms. Dr. Rebecca translated his graduate findings into 3 first-authored research manuscripts and 9 additional co-authored manuscripts. Dr. Rebecca has been recognized by the melanoma field for his work characterizing vertical targeting of the MAPK pathway by way of concurrent MEK/ERK inhibition for the treatment of NRAS-mutant melanoma and presented his work at the 2014 Society for Melanoma Research (SMR) meeting. Dr. Rebecca was recruited to Amaravadi Lab in 2014 to develop improved autophagy-lysosomal inhibitors for clinical translation. His work in Dr. Amaravadi's team has been recognized by the cancer field and was awarded the AACR Scholar in Training Award to present. Dr. Rebecca's current work is focused upon characterizing post-translational modifications essential for regulating autophagy and mTORC1 activity.
Publications: https://www.ncbi.nlm.nih.gov/pubmed/?term=rebecca+v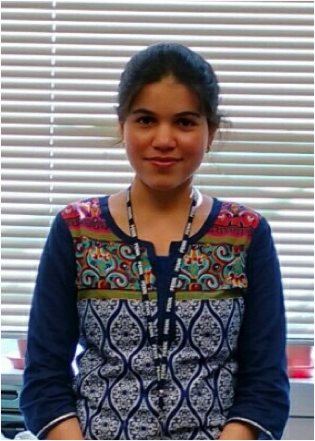 Rani Ojha, PhD
Post Doctoral Fellow
raniojha@mail.med.upenn.edu
Dr. Ojha graduated with her Ph.D. in Cell Biology from the Post Graduate Institute of Medical Education and Research, Chandigarh, India. Her thesis focused on the role of autophagy as a resistance mechanism to therapeutics in urothelial cancer. During her doctoral research, she found that autophagy is related with the aggressiveness of urothelial cancer, maintenance of cellular homeostasis and bioenergetics throughout different stress conditions. She adopted a systemic hypothesis driven approach to un-mask the role of autophagy in urothelial carcinoma of urinary bladder. Additionally her work provided an improved understanding of the autophagic pathway in urothelial cancer stem cells. Her research findings have been in the translational clinical phase of urothelial cancer patients. Ojha's work resulted in numerous high impact publications and received the Amir Chand Gold Medal award for best publication in translational research. Ojha joined the Amaravadi Lab in January of 2016. Her current work focuses on the MAPK reactivation mechanism during therapy-induced ER stress in mutant melanoma cells. Ojha is also working on post-translational modifications of GRP78 during melanoma-targeted therapy.
Publications: https://scholar.google.com/citations?user=CC_pyR4AAAAJ&hl=en&oi=ao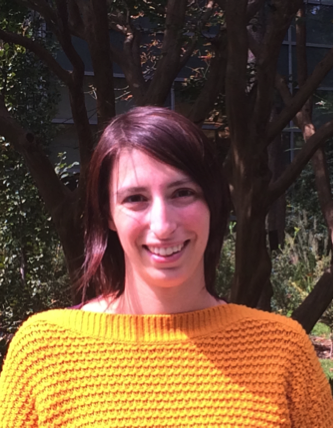 Estela Noguera-Ortega
Post Doctoral Fellow
enoguera@mail.med.upenn.edu
Dr. Noguera-Ortega graduated from the Autonomous University of Barcelona (UAB) with her B.S. in Biotechnology. She then continued her education at UAB, achieving her M.S. and Ph.D. in Microbiology. Dr. Noguera-Ortega's thesis focused on the immunotherapeutic potential of non-pathogenic mycobacterium species as an alternative to bladder cancer treatment. While accomplishing her Ph.D. she spent three months at Universidade do Minho in Braga, Portugal studying the genetic profile of tuberculosis isolates. Her research resulted in three first-authored articles, one patent and two co-authored research manuscripts, all published in peer-reviewed journals. Dr. Noguera-Ortega joined the Amaravadi Lab in September of 2017. She is currently focusing on immunotherapy and autophagy to improve prognosis of melanoma patients.
Publications: https://www.ncbi.nlm.nih.gov/pubmed?term=noguera-ortega%5BAuthor%5D
Lab Members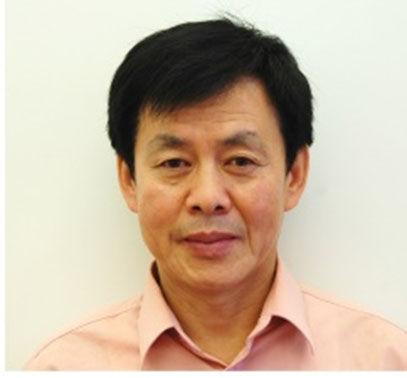 Shengfu Piao, MD
Senior Research Scientist/Lab Manager
shengfu@mail.med.upenn.edu
267-319-5799
Prior to joining the Dr. Amaravadi Lab, Dr. Piao was an attending physician in Dalian Medical University, China and was recognized by China's national award, the Young Pioneer of China. He received his Masters Degree in Biochemistry from the Norman Bethune University of Medical Sciences in China and then he received the Ph.D training in Cellular and Molecular Biochemistry at the Karolinska Institute, Sweden. He passed all steps of American medical board examination and re-certified his M.D in the US. He also received his postdoctoral training in Molecular Biology from the Ohio State University and the Penn State University. He joined Dr. Amaravadi's Lab in 2008. Since then he has made seminal contributions to autophagy research including the role of autophagy in melanoma, protein secretion, and drug resistance. Dr. Piao is our expert in molecular biological laboratory techniques including the CRISPR/Cas 9 system.
Publications: http://www.ncbi.nlm.nih.gov/pubmed/?term=Shengfu+Piao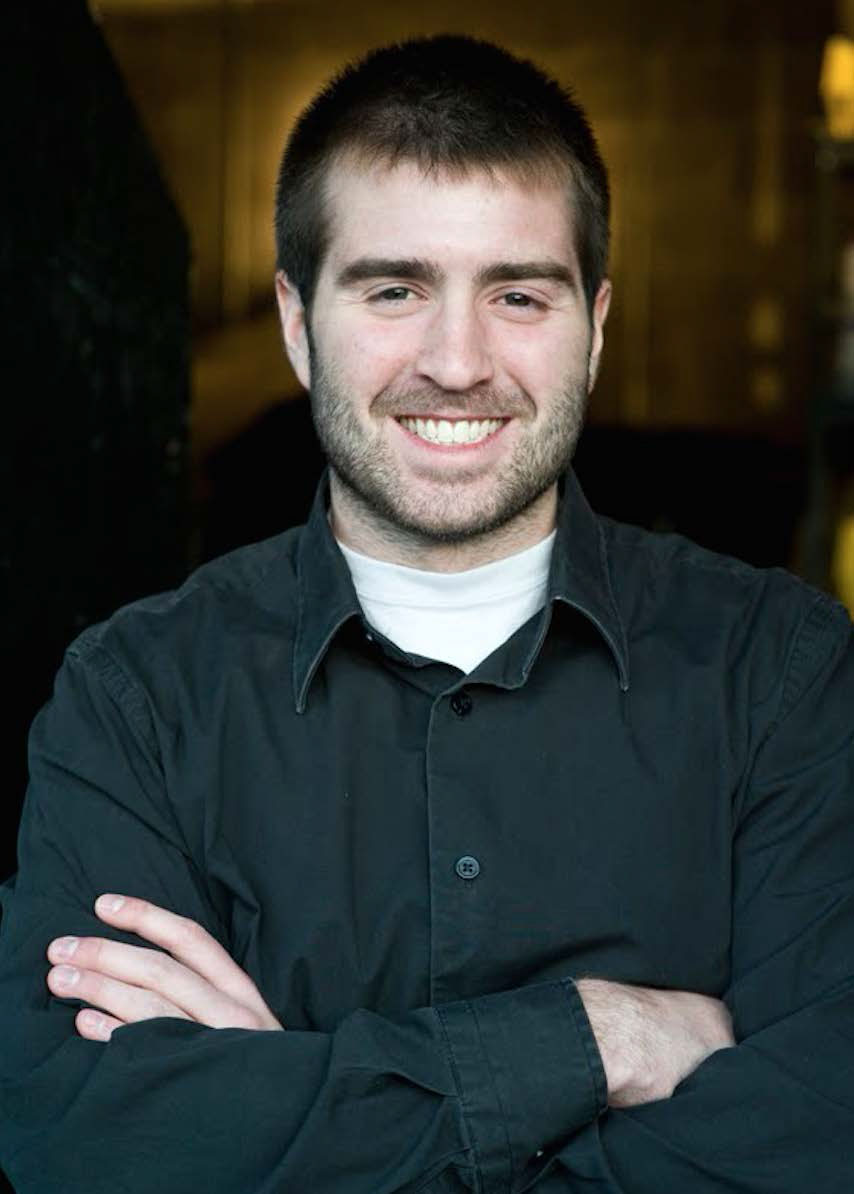 Colin Fennelly, MS
Research Specialist
fennelly@mail.med.upenn.edu
Fennelly graduated with a B.S. in Biochemistry from Thomas Jefferson University in 2013 where he studied structural binding characteristics of the YY1 REPO domain and its interactions with Yaf2 and Polycomb Group proteins. He then graduated with a M.S. in Molecular and Cellular Biosciences from the Wake Forest Graduate School of Arts and Sciences in 2015. His thesis work at the Wake Forest Institute for Regenerative Medicine focused on the bioelectric properties of muscle progenitor cells and the role of the resting membrane potential in the regulation of growth and stem cell identity. Fennelly joined the Amaravadi Lab in 2015, and is working on characterizing the anticancer properties of newly synthesized dimeric antimalarials and understanding how these novel compounds act on the lysosome to influence catabolic and anabolic processes.
Publications: http://www.ncbi.nlm.nih.gov/pubmed/?term=Colin+Fennelly
Students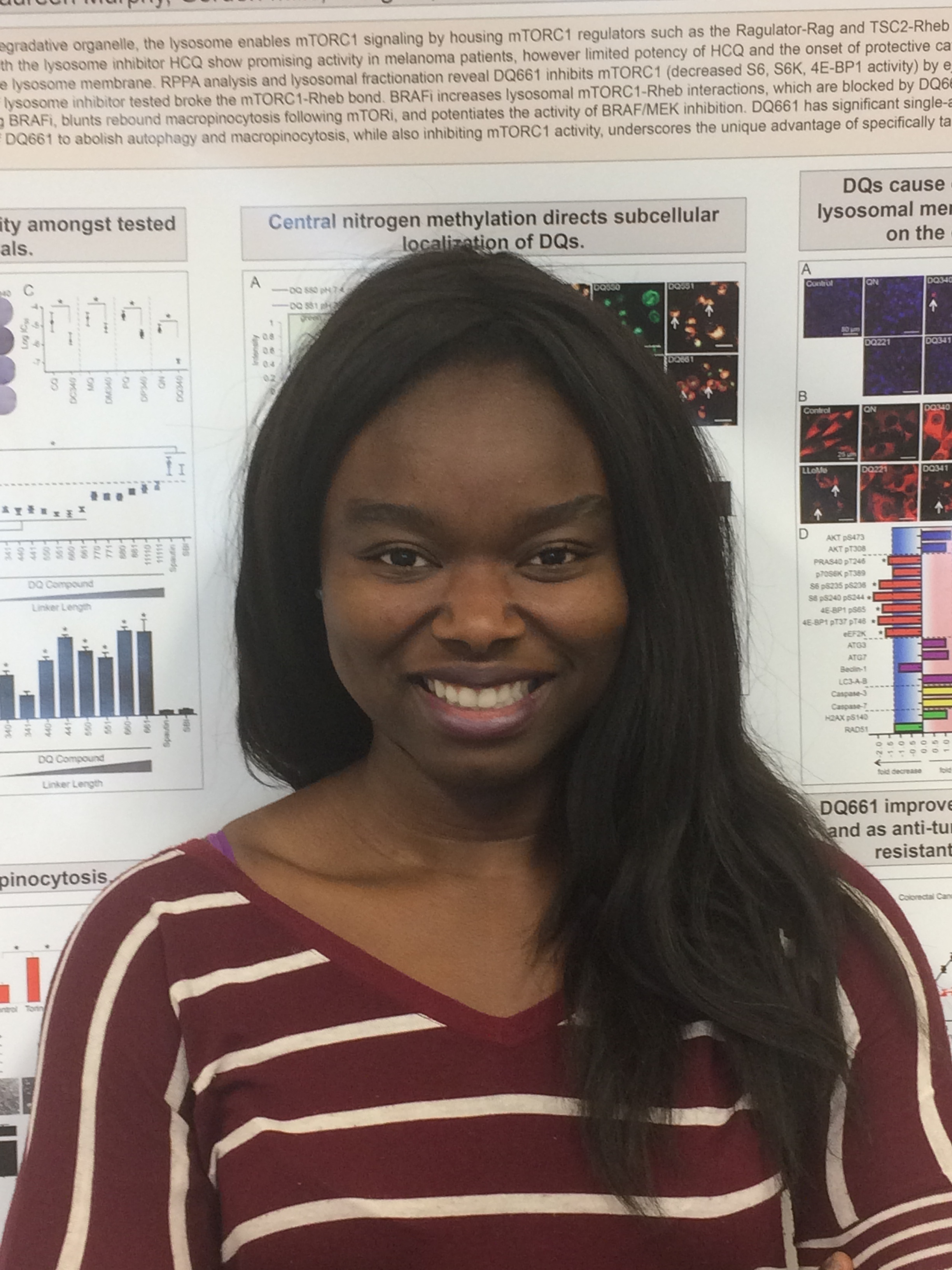 Cynthia Chude, BS
Post Baccalaureate Researcher
Cynthia joined the Amaravadi Lab in October 2016. A recent graduate from University of Massachusetts Dartmouth, she gained research experience while working at a Genetics and Ecology Lab with Dr. Drew and Dr. Rajaniemi. It was this experience that motivated Cynthia to pursue a career in research and medicine. Post-graduation she achieved the NIH Diversity Supplement Grant that trains recent undergraduates to become research physicians. She is working alongside Vito Rebecca and Colin Fennelly on their experiments and is collaborating with them to complete her own independent project. With this experience, Cynthia will be applying to MD/PhD programs and looks forward to being able to bridge the gap between science and medicine.
Publications: https://www.ncbi.nlm.nih.gov/pmc/?term=Cynthia+Chude+Autophagy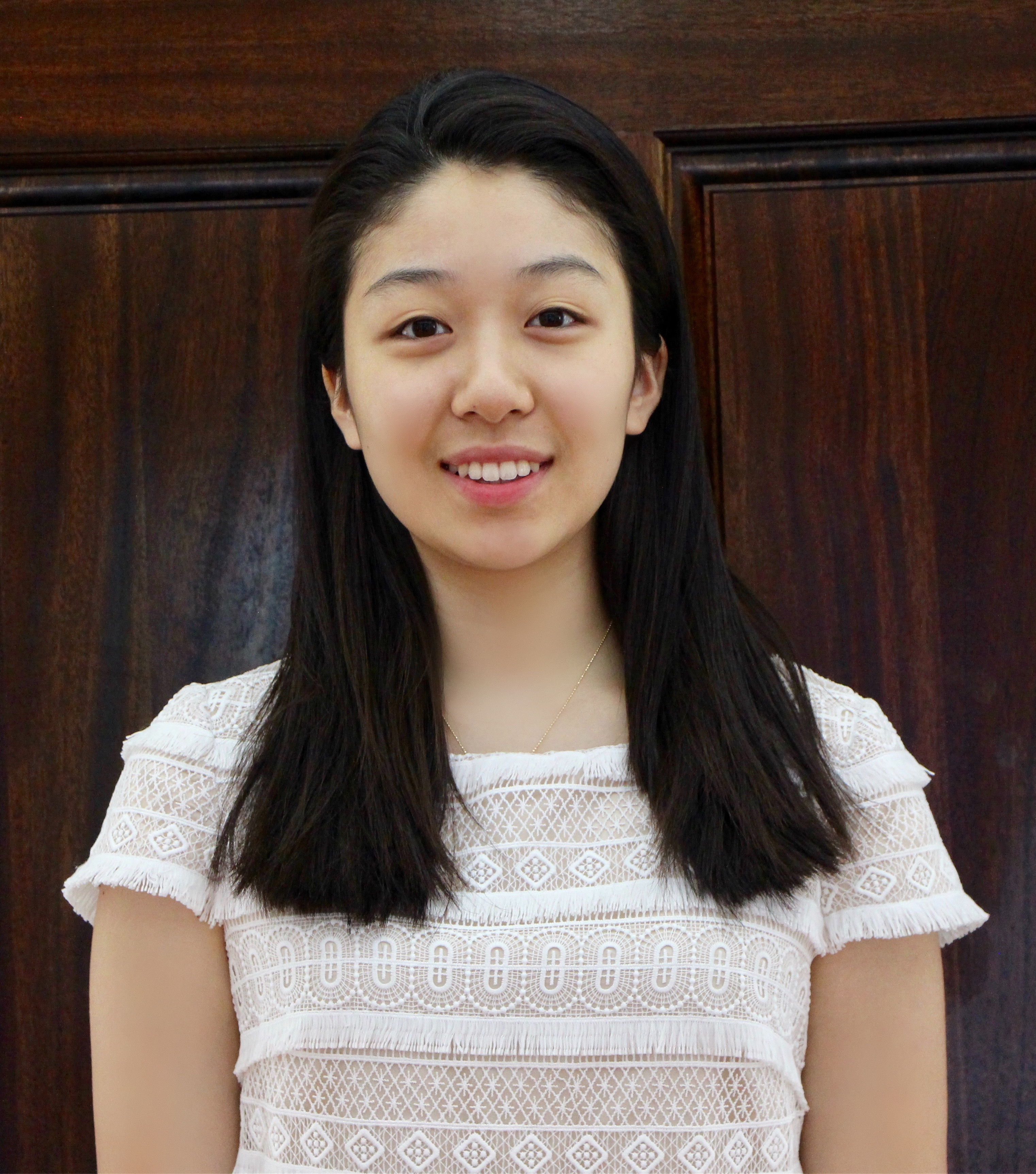 Jeesoo (Jennifer) Lee
Undergraduate Researcher
Jennifer is a recent graduate of the Shipley School, a private K-12 institution in Bryn Mawr, PA. She will be attending the University of Pennsylvania in the fall of 2017, hoping to pursue her education and career in life sciences and medicine. Lee's first research experience was during summer 2016, when she interned at the Boston University Medical Center. There, Jennifer was exposed to the concept of autophagy in relation to diabetes. Afterwards, Lee earned research accolades from the Intel STS Competition. Lee is working with Vito, Cynthia, and Shengfu and is focusing on immunotherapy research and DNA/CRISPR experiments.
Past Team Members
Sengottuvelan (Velan) Murugan, PhD
Quentin Mcafee, BS
Xiaohong Ma, PhD
Reshma Rangwala, MD PhD
Dan Wang, BS
Janice Hu, MS
Robert Leone, MD PhD
Arabinda Samanta PhD