Mission
Building on Penn's leadership in Translational Medicine and investigator initiated clinical trials established over the past two decades, CCI is focused on coordinated interdisciplinary approaches for the discovery and development of core platform technologies for personalized cell and gene based therapies in cancer, autoimmune disease, infectious disease, and organ and bone marrow transplantation. CCI interacts with a coalition of investigators in nearly all departments and centers in the Perelman School of Medicine; driving clinical translation of novel and investigational immune-based therapies. CCI will fuse clinical investigators and scientists within the Abramson Cancer Center, the Institute for Immunology, the Center for AIDS research, the Cardiovascular Institute and the Center for Orphan Disease Research and Therapy, and the program in novel biotherapeutics within the Institute of Translational Medicine and Therapeutics. The CCI mission is to accelerate and synergize efforts that quickly transition fundamental immunobiology research into the clinic; bringing value to the University of Pennsylvania and it's faculty beyond existing department, center, and institutional structures.
Aims
Drive scientific innovation in cellular and gene immunotherapies and fast-track the development of effective new treatments all under one umbrella.
Support early, high-risk yet promising research and engagement of laboratory and clinical investigators to conduct early phase trials aimed at learning how the innate and/or adaptive immune system can be used to treat cancer and other diseases.
Support research to understand individual variability in response to cell based therapies.
Host scientific colloquiums and workshops on immunotherapy research and approaches to facilitate knowledge exchange and collaboration.
Form alliances and enhancing relationships with other academic, professional, and industrial organizations to further accelerate progress in the late stage development and commercialization of cell and gene therapies.
Facilitate ongoing dialogue with regulatory bodies to help develop needed standards and developing a "roadmap" in navigating the path for evaluating immunotherapies in the clinic.
Develop and standardize methodologies for measuring the immune response to these investigational immunotherapies and establishing surrogate biological markers for clinical response.
Continued positioning of Penn as a national and international center of excellence for immunotherapies.
BREAKING NEWS
Time Mag​azine's Person of the Year
Parker Institute Press Release:
We are delighted and excited to share with you the launch of the Sean Parker Institute for Cancer Immunotherapy at Penn. This multi-institutional collaborative effort with MD Anderson, Memorial Sloan-Kettering, Stanford, UCSF, and UCLA, which is driven by a $250M commitment from Sean Parker, aligns with the White House Cancer Moonshot initiative. This new chapter will generate innovations that will accelerate our goal toward curing cancer.
---
CCI gains RAC approval for CRISPR trial targeting NYESO in Myeloma patients.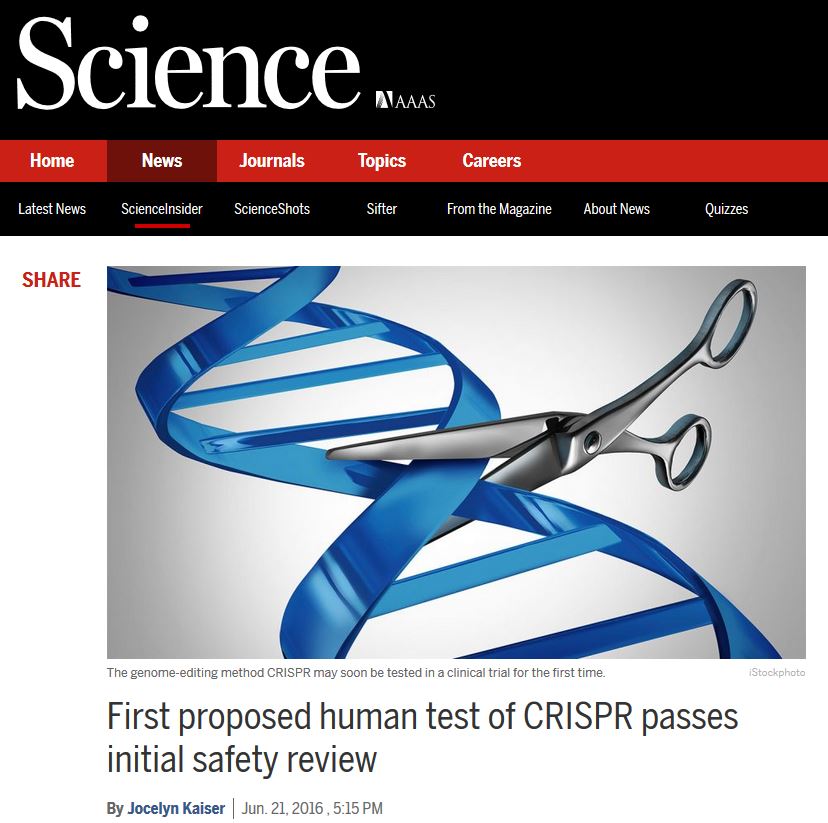 ---
Penn Medicine's Carl June, MD, receives Novartis Immunology Award for Cancer Cell Therapy Development.
---
Penn Medicine and CCI Researcher Jim Riley, PhD to co-lead $23M HIV Cure Grant from NIH