Snapshots
Snapshots showcase the diversity of backgrounds and experiences of Perelman Med students.
If you would like to nominate a Perelman student to be featured, please submit a nomination here.
If you are a Perelman student and have a story that you'd like to share, please fill out this form!

Amanda Labora
MS2
Where did you grow up? Miami, FL

Where did you go to college? Brown University

What is your favorite song, movie or book? In the spirit of rebellion, my favorite TV show is Jane the Virgin!

To have fun or relax, I enjoy… Going for a bike ride out to Manayunk and beyond.

Why did you choose to attend medical school? And why did you choose Perelman? I became interested in medicine while working as a medical scribe in the ER during a semester off from college. I was inspired by the relationships that physicians are able to form with their patients even over a brief period of time. I saw that physicians have the privilege to enter patient's lives during very vulnerable times and aid people in making decisions that affect their physical, emotional, and spiritual well-being.

I chose to attend Penn because I wanted to train at a school that places as much emphasis on producing humanistic doctors as it does knowledgeable ones. Furthermore, I felt that Penn had the resources and support to help me grow as a physician, researcher, and person.

Any activities you are involved in, or have been involved in while at PSOM? Latino Medical Student Association, Students Opposing Racism in Medicine, Advisory Council of the Office of Inclusion and Diversity

If I wasn't a medical student, I would be… An anthropologist or a foreign correspondent

"All of us tell stories about ourselves...To know someone well is to know her story—the experiences that have shaped her, the trials and turning points that have tested her. our families, our school years, our first loves, the development of our political views, and so on." What is your "story"? When asked where I am from, I have difficulty answering. "Miami" inadequately expresses the Pan-American identity I formed growing up in South Florida. Although I am Mexican-American, I was exposed to the cultures of many different Latin American and Caribbean countries growing up. In my hometown, Spanish is the lingua franca and Haitian Creole and Brazilian Portuguese are widely spoken—English less so. I grew up speaking Spanish at home and attended a public bilingual school where most of my friends were immigrants. My parents still live in the house I grew up in near the Miami River in Little Havana, named for the large Cuban population that lives there.

I studied History at Brown and ended up taking a winding and unexpected path to medical school that included stints in Egypt, Syria, Brazil, and Mexico. Since coming to Penn, I have developed an interest in health equity and the ways in which racism affects medical education and the health of patients. I am so grateful that I ended up at Penn, not only for the academic aspect of my education, but also for the incredible mentors I have found and the wonderful relationships I have formed. I'm excited to see what the next phase of medical training has in store for me!
Close

Krystal Hill
MS2
Program of Study: MD
Interests (research and/or clinical): Community Service, SNMA, diversity recruitment and pipelines, and wellness
To have fun or relax, I enjoy… Spending time with friends and family, reading, playing sports (I'm on the Penn Med flag football team!)
On what makes Krystal, Krystal:
"Whether we are organizing a lunch talk, strategizing how to improve minority recruitment at Penn or thinking of ways to expand SNMA's barbershop hypertension screening initiatives in West Philly, Krystal often finishes our planning sessions with a riotous exclamation of 'Teamwork makes the dream work!' But really, the teamwork only works because she has such zeal for our community, and has poured her soul into makings sure every URM feels welcomed and at home at Penn. Her intelligence and thoughtfulness are inspiring, her laugh is infectious, and our Penn community just wouldn't be the same without Krystal on our team." -H. Moses Murdock, MS2
Close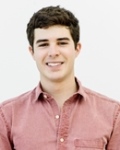 Anthony Martin
MS3
More about Anthony Martin
Program of Study:
Interests:
Orthopaedic Surgery
Emergency Medicine
Medical devices
Hobbies:
Cycling
Concerts
Cooking
Photography
I was born and raised in Miami, Florida with a Cuban family. My parents left the island as children during the Revolution and started a new life in the US. One of my biggest driving factors as a student has been to make my family proud by showing them how their hard work as recent immigrants has led to the success of their children.
Close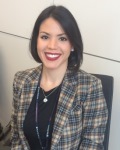 Alejandra Guevara Méndez
MD-PhD
More about Alejandra Guevara Méndez
Program of Study:
Undergraduate Institution:
University of Puerto Rico- Rio Piedras Campus, B.S. in Cellular- Molecular Biology
Clinical and Research Interests:
Dermatology
Skin Innate Immunity
Psoriasis
Other Interests:
Community Health- Puentes de Salud and University City Hospitality Coalition (UCHC)
Latino Medical Student Association (LMSA)
Close

Chase Richard
CDYO
Program of Study:
Hobbies:
Music
Movies
Cookouts
Basketball
Yelling at the TV when sports are on
I look through glasses tinted by my African American heritage, Bay Area upbringing, and parents that emphasized the value of faith, service, and education. The people that I've met and the sights, sounds, and events that I've witnessed have helped shape my worldview. The wellspring of innovation, solutions and progress is diversity. When the lenses of a diverse community of people overlap, we see a much clearer picture of how to best address the challenging issues in health care of access, quality and affordability.
Close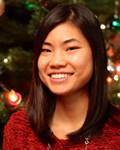 Rosaline Zhang
MS3
More about Rosaline Zhang
Program of Study:
Interests:
Surgery
Global health
Medical education
Hobbies:
Running
Cooking/baking
Listening to podcasts
Finding the best vegetarian food in Philly
I was an urban studies major at Penn for undergrad, and so was excited to be continuing my education in the city and university that I love! I am incredibly thankful for PDI's commitment to collaborating with students and to supporting student initiatives, including inviting students to being course assistants and launching a student blog. Penn Med has provided a wonderful environment to explore new interests and work with amazing faculty, administrators and peers.
Close