Welcome to the Newsroom
The IDOM Newsroom is your one stop place for announcements, news and events for the:
Current News Features
Pacreatic Islet Cell Transplatation Restores Type 1 Diabetes Patients' Ability to Defend Against Life Threatening Low Blood Sugar, According to Penn Medicine Study.
December 18, 2014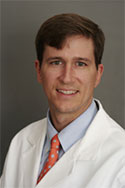 Type 1 diabetes (T1D) patients who have developed low blood sugar (hypoglycemia) as a complication of insulin treatments over time are able to regain normal internal recognition of the condition after receiving pancreatic islet cell transplantation, according to a new study led led by Michael R. Rickels, MD, MS, associate professor of Medicine and medical director of the Pancreatic Islet Cell Transplant Program and other researchers at the Perelman School of Medicine at the University of Pennsylvania, published online in Diabetes.
>> Penn Medicine News Release
December 1, 2014
Four Penn Faculty Named to 2014 Class of AAAS Fellows
Four faculty members from the University of Pennsylvania have been named fellows of the American Association for the Advancement of Science (AAAS). Three are from the Perelman School of Medicine and one is from the School of Arts and Sciences.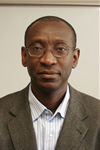 Rexford S. Ahima, MD, PhD, was elected for distinguished contributions to the fields of obesity, diabetes, and metabolism, particularly using mouse models to study adipokine signaling in the brain and peripheral organs.