Mouse Phenotyping, Physiology and Metabolism Core
Smilow Center for Translational Research 1-154 SCTR
3400 Civic Center Blvd, Building 421
Philadelphia, PA 19104-5160
Core phone number: 609-706-4407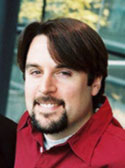 Joseph A. Baur, PhD - Director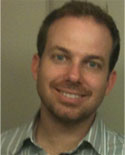 William Quinn, PhD - Technical Director and Contact
Email: wquinn@mail.med.upenn.edu
(Core) 215-573-6331
(P): 215-573-1873
(Cell phone): 609-706-4407
Core Statement:
Organismal metabolism is regulated by a complex interplay between multiple organ systems, environment, and diet. We provide state of the art services, innovative techniques, and helpful consultation to both experienced and novice investigators with regards to metabolic questions.
Glucose homeostasis

Energy Homeostasis

In vivo metabolic labeling and flux

Body composition

Clamp techniques
Glucose tolerance test
Insulin tolerance test
Pyruvate tolerance test

Energy expenditure
Fatty acid oxidation
Exercise testing

Stable isotope infusion
Enzyme kinetics
Metabolic flux
Service Request Forms:
General (pdf)
Clamp (pdf)
Blood Chemistry (pdf)

Research Staff
Xiaoyun Yin
Core Acknowledgement:
Kindly acknowledge the MPPM core when presenting or publishing data obtained using our services. We are supported in part by Penn Diabetes Research Center grant P30-DK19525. Thank you.

© Trustees of the University of Pennsylvania