Diabetes and Metabolism Graduate Student Interest Group
Past Invited Speaker List
February 15, 2011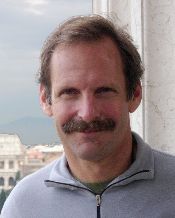 Gred Barsh, MD, PhD
Professor, Stanford University
"Genetics of Color Variation: Model Systems and Model Organisms in a Post Genome World
Co-sponsored by the School of Veterinary Medicine.
November 2, 2010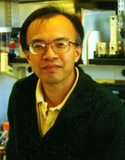 Streamson Chua, MD, PhD
Professor of Medicine
Albert Einstein College of Medicine
"Leptin Independent Mechanisms that Control Body Fat Content"

April 27, 2010

Jeffrey M. Friedman, M.D., Ph.D.
Marilyn M. Simpson Professor;
Investigator, HHMI
Laboratory of Molecular Genetics
January 12, 2010
Director of the Program in Developmental Biology
Professor of Cell & Developmental Biology
Endowed Chair in Molecular Diabetes Research
September 15, 2008

Ron Evans, Ph.D. The Salk Institute.
Title: "PPARs: Running Around Obesity"
October 28, 2008

Philipp E Scherer, Ph.D. UT Southwestern Medical School.
Title: "Pathophysiology of Adipose Tissue and beta Cells in Obesity and Diabetes"
January 15, 2008

Morris White, Ph.D.
Department of Medicine, Endrocrine Division, Howard Hughes Medical Institute, Harvard Medical School, Children's Hospital Boston
"Insulin and IRS2 Signaling in the Coordination of Lifespan and Hoemostasis"
May 1, 2007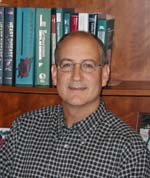 Daniel P. Kelly, M.D.
Scientific Director, Professor Cardiovascular Pathobiology
Sanford-Burnham at Lake Nona
February 6, 2007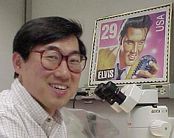 Seung K. Kim, MD, PhD
Professor, Department of Developmental Biology
Investigator, Howard Hughes Medical Institute

Stanford University School of Medicine
February 21, 2006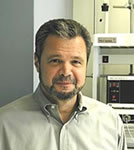 Steven E. Shoelson, MD, PhD
Section Head, Cellular & Molecular Physiology, Joslin Diabetes Center

Professor of Medicine, Harvard Medical School
Graduate students are welcome and encouraged to participate in the Academic Enrichment Program. Guest lecturers are invited by the graduate students of the Lazar, Ahima, Stoffers, Kaestner, Birnbaum and Wolf Labs.
The following students are current members:
Matt Emmett
Jarrett Remsberg
Sonia Step
Fenfen Wang
Cynthia Khoo
Corey Cannon
Reina Aoki
Yang Jiao
Vasu Kamerwaran
Julia Kieckhaefer
Rinho Kim
Dolim Lee
Sebastian Rieck
Gabe Walton
If you are interested in joining the graduate student group contact Lisa Henry.
Click here to submit your suggestions for future speakers.
© Trustees of the University of Pennsylvania