Clinical Trial Information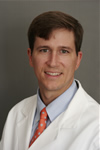 Principal Invesitator - Michael Rickels, MD, MS
Title: Type 1 Diabetes Exchange Clinic-Based Registry Network
Sponsor: The Jaeb Center for Health Research in Tampa, Florida.
Objective: This study collects core clinical and laboratory data on individuals with Type 1 diabetes (T1D) in order to address pertinent clinical issues, conduct exploratory/ hypothesis-generating analyses and categorize participants for future clinical studies. The aim is to enroll 25, 000 or more individuals with T1D in the data repository.
Eligibility: Direct enrollment into the T1D Registry closed on July 1, 2013. Continued enrollment is only open to Type 1 diabetics upon completion of a JAEB ancillary study.
Contact Info:
Cornelia V. Dalton Bakes, CRC
Phone: 215-746-2085
E-mail: cornelia.dalton-bakes@uphs.upenn.edu
Website: http://t1dxregistry.jaeb.org/

© Trustees of the University of Pennsylvania