Sylvan M. Cohen Annual Retreat with Poster Session on Aging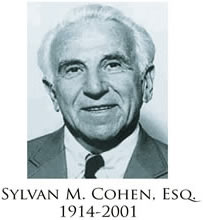 The Sylvan M. Cohen Annual Retreat with Poster Session on Aging was named in memory of the founding Chair of the Institute on Aging (IOA) and his unparalleled commitment to older persons and the IOA. The Cohen family and contributors generously support the program in his memory.
About the Annual Retreat
The Annual Retreat portion of the event brings focuses on a special topic of interest in aging and aging-related disease each year, bringing leading speakers to campus to join with Penn faculty in discussing the special topic.
What's a Poster Session?
The Poster Session on Aging, which follows the Annual Retreat lectures, creates a forum for Penn researchers, students and faculty - along with colleagues from other area Philadelphia colleges and universities and community groups providing services to the aging - to gather and share information on current research, ongoing studies, special services and projects, and to seek out new collaboration on future projects.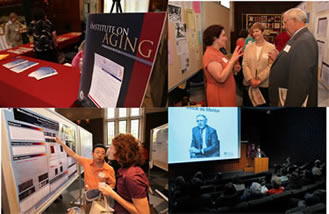 Those participating put up posters or other displays and remain on hand to answer questions and receive feedback on their efforts. Posters are entered in three categories: basic science, clinical research, and education/other. Prizes are awarded to the top two posters in each category.
---
The Sylvan M. Cohen Annual Retreat and Poster Session
Find more information on our latest retreat here.
---
Information on Previous Years' Retreats and Poster Sessions
The Sylvan M. Cohen Annual Retreat with Poster Session on Aging is an annual event at the IOA. Click on the link below to obtain more information about the focus of the Annual Retreat, the speakers involved, and those who participated in the Poster Sessions. Streaming video of the speakers is available for a limited time.
Sylvan M. Cohen Annual Retreat Archive
© The Trustees of the University of Pennsylvania | Site best viewed in a supported browser. | Report Accessibility Issues and Get Help | Site Design: PMACS Web Team.