Faculty Steering Committee
Penn's brainSTIM Center is made up of a core faculty of neuroscientists, neurologists, psychiatrists, psychologists, and engineers from across the Perelman School of Medicine and the University of Pennsylvania. These unparalleled researchers and clinicians are focused on understanding the complex organization of the brain and harnessing its ability to reorganize in the setting of disease. Armed with this knowledge, center faculty apply their diverse skills and expertise to the science of neuromodulation with the eventual goal of reversing the symptoms of some of the most common, debilitating disorders of the brain.
---
To read browse our Center Highlight archive, click
here
.
Roy Hamilton, MD, MS, Director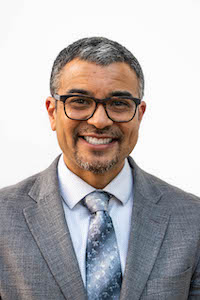 Roy Hamilton M.D., M.S. is a board certified neurologist and practicing clinician at the Penn Memory Center. He is also an Associate Professor in the departments of Neurology and Physical Medicine Rehabilitation at the University of Pennsylvania. Dr. Hamilton is the Director of Penn's Laboratory for Cognition and Neural Stimulation (LCNS), and is also the Director of the Brain Science, Translation, Innovation and Modulation Center (brainSTIM).
The central focus of Dr. Hamilton's research revolves around using noninvasive electrical and magnetic brain stimulation to explore the characteristics and limits of functional plasticity in the intact and injured human brain. He treats patients with Alzheimer's disease and other neurodegenerative disorders, in addition to patients with cognitive disorders relating to stroke or brain injury. Dr. Hamilton strives to advance the understanding of noninvasive neuromodulation in the fields of neurology, cognitive neuroscience, and neurorehabilitation.
Desmond Oathes, PhD, Co-Director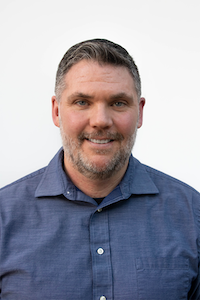 Desmond Oathes is a licensed clinical psychologist (CA) and an Assistant Professor in the Department of Psychiatry at the University of Pennsylvania. Additionally, Dr. Desmond Oathes leads the Oathes laboratory within the Center for Neuromodulation in Depression and Stress aiming to understand casual communication between brain networks as well as develop noninvasive brain stimulation tools for optimally modulating brain activity, behavior, and neuropsychiatric symptoms. Originally focused on depression, anxiety and PTSD, Dr. Oathes conducts basic cross-sectional as well as rTMS treatment studies in these populations. Recently, the Oathes Labratory has expanded through collaboration to study disorders including adult ADHD, schizophrenia and Borderline Personality Disorder. He also pursues interleaved TMS/fMRI methods development research to improve this growing field.
Branch Coslett, MD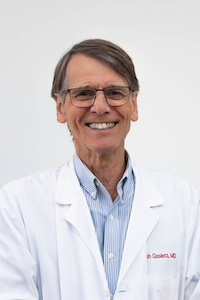 Branch Coslett is a Cognitive/Behavioral Neurologist with more than 30 years of experience in cognitive neuroscience research. His work has employed a number of methods including theoretically motivated investigations of subjects with brain disorders, non-invasive brain stimulation with Transcranial Magnetic Stimulation (TMS) in normal subjects as well as patients with stroke, transcranial Direct Current Stimulation (tDCS), functional neuroimaging and virtual reality. Dr. Coslett's clinical efforts focuses on patients with cognitive/behavioral disorders from stroke and traumatic brain injury as well as neurodegenerative diseases. His work spans several domains, including the neural basis and clinical implications of deficits affecting the brain's representations of the body, human spatial cognition, language processing, reading, semantic memory, and chronic pain.
Mario Cristancho, MD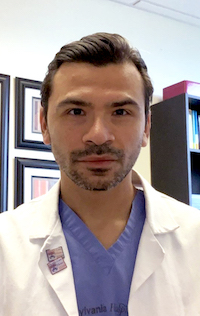 Dr. Cristancho's clinical focus is in the area of mood disorders particularly treatment resistant depression. He specializes in the use of psychopharmacology and neuromodulation interventions including Transcranial Magnetic Stimulation (TMS), Vagus Nerve Stimulation (VNS), Deep Brain Stimulation (DBS), and electroconvulsive Therapy (ECT). His clinical and research activities include the assessment and treatment of mood and anxiety disorders, optimization of existing treatments, and development of new therapeutic options. He has co-authored over 20 manuscripts and projects including peer reviewed papers and book chapters in mood disorders and neuromodulation.
Dr. Cristancho is the director of the Transcranial Magnetic Stimulation and Neuromodulation Program at Penn Psychiatry as well as the Medical Director of the Outpatient Psychiatry services. He is also involved in the supervision, teaching, and mentoring of medical students, psychiatry residents, and fellows in mood disorders.
Danielle Bassett, PhD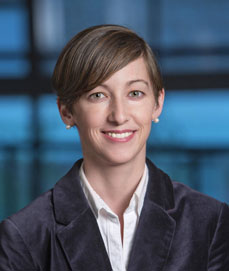 Danielle Bassett is a J. Peter Skirkanich Professor of BioEngineering at University of Pennsylvania. She is also a professor of Physics and Astronomy, Electrical and Systems Engineering, Neurology, and Psychology.
Bassett's laboratory studies biological, physical, and social systems by using and developing tools from network science and complex systems theory. Their broad goal is to isolate problems at the intersection of basic science, engineering, and clinical medicine that can be addressed using systems-level approaches. The group's current focus is on network neuroscience, where they seek to develop tools to probe communication patterns and pathway in the brain in order to identify, diagnose, and develop personalized therapeutics for the treatment and rehabilitation of brain injury, neurological disease, and psychiatric disorders.
Casey H. Halpern, MD
Casey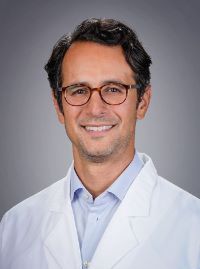 H. Halpern is an Associate Professor of Neurosurgery and Director of Stereotactic and Functional Neurosurgery at the University of Pennsylvania. Dr. Halpern's clinical focus is in the treatment of movement disorders such as Parkinson's, tremor, dystonia, and Tourette, as well as epilepsy, and psychiatric disease. He has a particular interest in preclinical studies and developing clinical trials to expand indications for deep brain stimulation and other novel brain surgical therapies. He is examining the role of targeting the reward circuitry of the brain with focused electrical stimulation, studies that could lead to possible treatment of neurologic and psychiatric conditions as well as obesity.
Sudha Kessler, MD, MSCE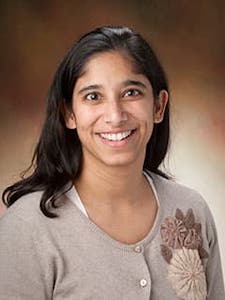 Sudha Kessler is board-certified in Neurology, Pediatrics and Child Neurology. Dr. Kessler is interested in the epileptic mechanisms of the human brain, specifically in children and the effect that transcranial magnetic stimulation has on those neural processes.
John D. Medaglia, PhD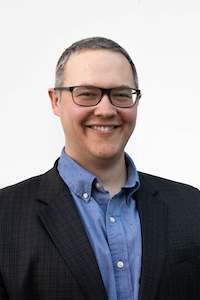 John Medaglia is an Assistant Professor of Psychology and Neurology at Drexel University and an Adjunct Assistant Professor of Neurology at the University of Pennsylvania, where he is a Co-Principal Investigator in the Laboratory for Cognition and Neural Stimulation. His primary research interests are how to improve cognitive control in health and disease using multimodal neuroimaging, neuromodulation, and network neuroscience. In recognition of his work, Dr. Medaglia has received the NIH Director's Early Independence Award, was named a "Rising Star" by the Association for Psychological Science, and was selected as a Fellow of the Psychonomic Society. Dr. Medaglia's work has been funded by the NIH Office of the Director, National Institute of Neurological Disorders and Stroke (NINDS), National Institute of Mental Health (NIMH), and the Perelman School of Medicine at the University of Pennsylvania.
Michael Platt, PhD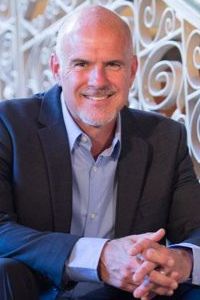 Michael Platt is a scientist known for asking some of the most challenging questions in 21st century neuroscience - and conceiving innovative ways to find the answers. Principle questions focus on the biological mechanisms that underlie decision-making and social interaction, the grasp of which has broad-scale implications for improving health, welfare, and business in societies worldwide. Broad expertise in anthropology, psychology, economics, evolutionary biology, ethology, and marketing, in addition to collaborations with colleagues in these fields, have enabled him to reach ever-deeper levels of understanding about the neural bases of decision making and cognition. Current interests focus on applying insights and technology from brain science to business, particularly questions in branding, marketing, management, finance, and innovation. Michael received his B.A at Yale and his Ph.D. at the University of Pennsylvania, both in anthropology, and did a post-doctoral fellowship in neuroscience at NYU. His work has been supported by the National Institutes of Health, the Klingenstein Foundation, the McDonnell Foundation, the EJLB Foundation, the Simons Foundation, and the Department of Defense, among others. He is winner of a MERIT award from the National Institute of Mental Health, the Williams Faculty Research Prize in the Duke University School of Medicine, and was an Alfred P. Sloan Foundation Fellow. He has given the Neal Miller Memorial Lecture at Yale, the Sage Lecture at UC Santa Barbara, and has received the Astor Visiting Professor award at Oxford University (deferred). Michael has authored over 160 peer-reviewed papers and over 60 review and opinion papers, and his work has been cited over 15,000 times. Michael is an editor of major textbooks in neuroscience and cognitive neuroscience, and he is a former president of the Society for Neuroeconomics. A revered instructor and mentor, Michael won the Master Teacher/Clinician Award from the Duke University School of Medicine and the Teaching Commitment and Curricular Innovation Award from the Wharton School. He is the former Director of the Duke Institute for Brain Sciences, former Director of the Center for Cognitive Neuroscience at Duke University, and founding Co-Director of the Duke Center for Neuroeconomic Studies. Michael's work has been featured in the New York Times, Washington Post, Wall Street Journal, Newsweek, the Guardian, and National Geographic, as well as on ABC's Good Morning America, NPR, CBC, BBC, MTV, and HBO Vice. He has also served as a consultant on several films, including The Fountain (Warner Bros, Darren Aronofsky, director), currently serves on the Scientific Advisory Boards of several companies, as well as the World Economic Forum Global Future Council on Brain Science, and is co-founder of Cogwear LLC, a revolutionary new neurotechnology startup.
Ted Satterthwaite, MD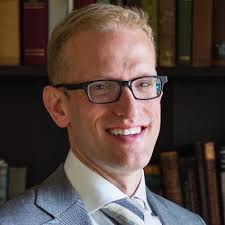 Ted Satterthwaite, M.D., is an Assistant Professor in the Department of Psychiatry at the University of Pennsylvania, as well as an attending physician at the Hospital of the University of Pennsylvania. He leads a team of researchers in his lab at the University of Pennsylvania's Lifespan Informatics & Neuroimaging Center, who study brain development through a variety of techniques. Dr. Satterthwaite's goal is to utilize multimodal neuroimaging to better understand both normal and abnormal brain development, as well as the origin of psychiatric symptoms in the context of brain development and reward system function. Additionally, Dr. Satterthwaite studies how functional brain networks evolve in relation to both health and disease, as well as how reward system function relates to a variety of symptoms associated with psychiatric diagnoses.
Yvette Sheline MD, MS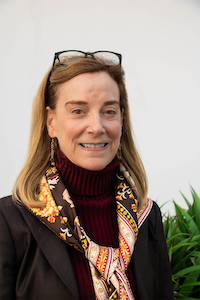 Yvette Sheline, MD, MS, is a McLure Professor of Psychiatry, Radiology and Neurology and the Director of the Center for Neuromodulation in Depression and Stress and Director, Section on Mood, Anxiety and Trauma. She has devoted her career to understanding the brain mechanisms of treatment effects and plasticity in depression and dimensional aspects of mood dysregulation across disorders. Her lab uses innovative neuroimaging methods to interrogate brain networks that are involved in affective illness and to develop individualized brain-based treatments targeting these networks using real time fMRI, cognitive behavioral therapy, novel pharmacotherapy, vagus nerve stimulation and TMS. In addition she directs a T32 post-doctoral program Integrative Training in the Neurocircuitry of Affective Disorders.
Flavia Vitale, PhD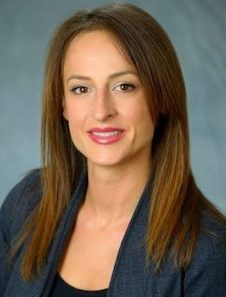 Flavia Vitale is an Assistant Professor of Neurology, Bioengineering and Physical Medicine and Rehabilitation at the University of Pennsylvania. Her lab designs and develops of novel bioelectronic interfaces for studying, monitoring and treating disorders of the nervous and neuromuscular systems. Dr. Vitale's research work focuses on engineering the electrochemical, mechanical and optical properties of nanostructured carbon materials and integrating them in soft, multimodal bioelectronic interfaces for recording and stimulation at high spatio-temporal resolution and at multiple scales, from individual cells to large-scale circuits. Some of the technologies developed in Dr. Vitale's lab include high-resolution, dry EEG sensors, implantable microelectrode arrays for neural recording and stimulation at single-neuron level, and soft micro-LED arrays for optogenetic neuromodulation. The ultimate goal of Dr. Vitale's lab is to translate their research findings and technologies to patient care.