Events
NATURAL AND ASSISTED REPRODUCTION:
SCIENCE AND OUTCOMES SYMPOSIUM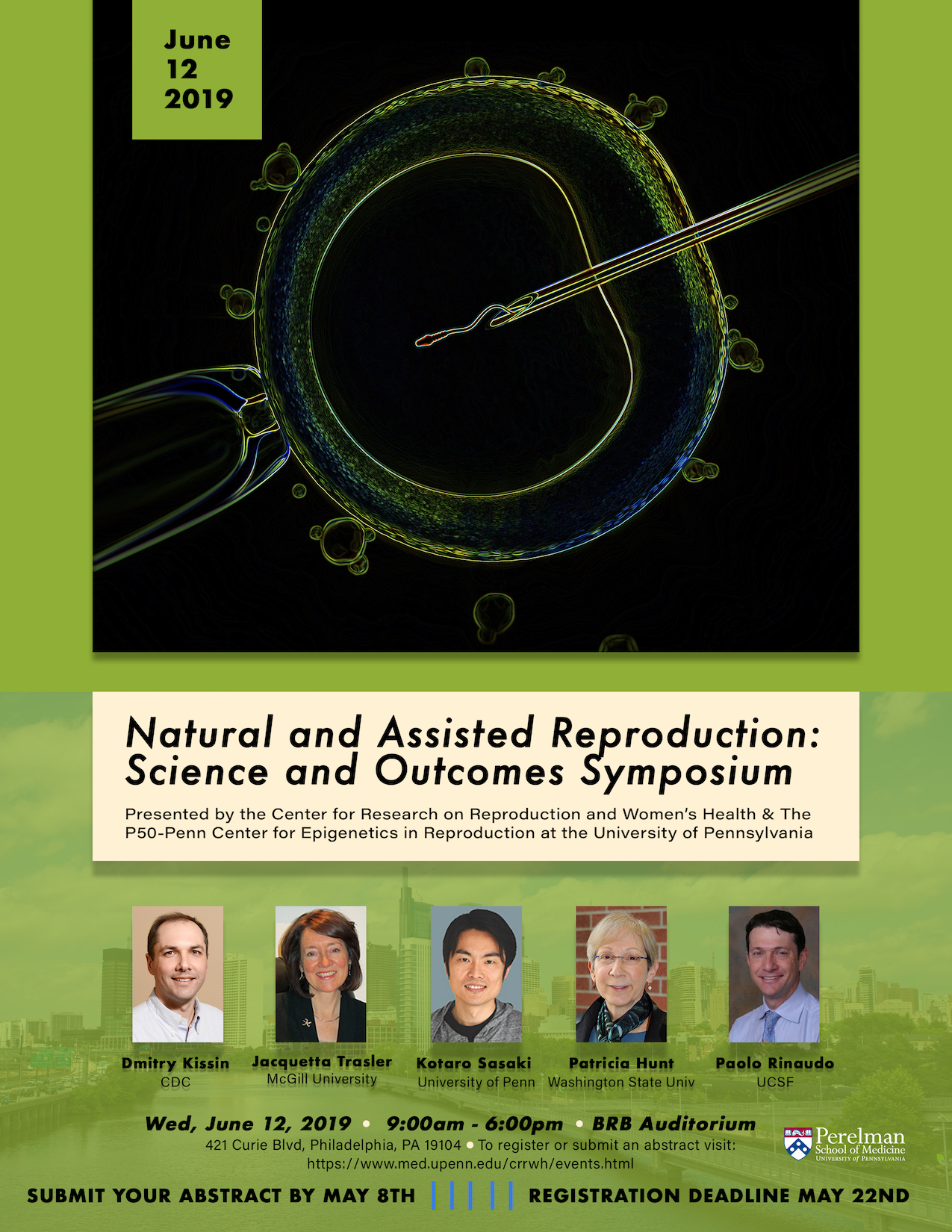 Click for final schedule including poster session
Click for final abstract booklet
Presented by the Center for Research on Reproduction and Women's Health
& The P50-Penn Center for Epigenetics in Reproduction at the University of Pennsylvania
The symposium will feature talks by several senior scientists. It will also include an interactive
poster session and presentations from our postdoctoral researchers, clinical fellows and graduate students.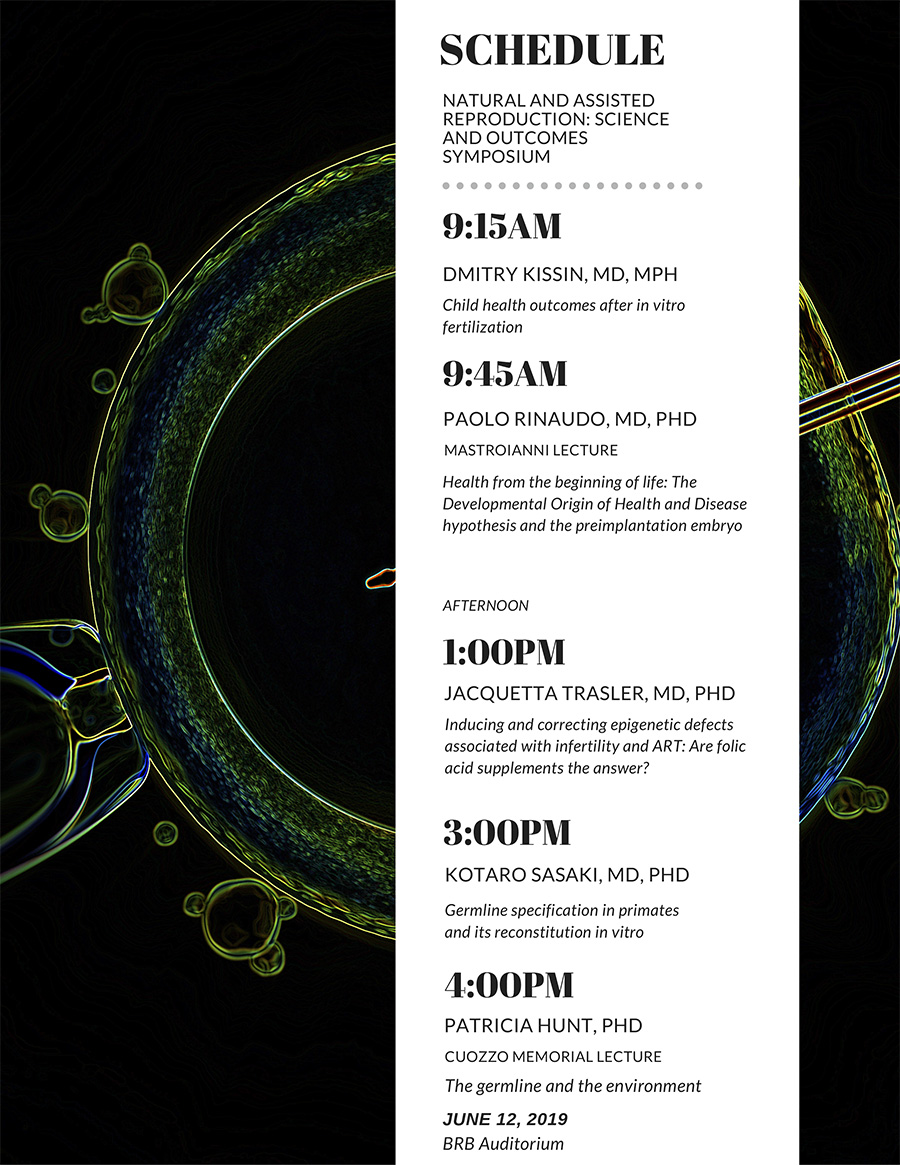 ---
Wednesday,

June 12, 2019


9:00 AM – 6:00 PM

Glen Gaulton / BRB Auditorium
Biomedical Research Building II/III
421 Curie Boulevard, Phila., PA 19104, Ground floor
Please note the symposium is free and open to all;
however lunch will be provided to those who registered by the May 22nd deadline.
For additional information call or e-mail:

Donna Adamoli – 215-573-5446 - adamoli@pennmedicine.upenn.edu
Taisha Zeigler 215-898-0228 – taisha.zeigler@pennmedicine.upenn.edu
---