Penn Data Store
Penn Medicine's Clinical Data Warehouse, the Penn Data Store (PDS), is the culmination of multiple years of continuing development. The goal of PDS is to integrate the most useful clinical data elements to support medical research and patient care initiatives through the health system. The advantage of using PDS for data needs is that the data from multiple systems is consolidated into a single model, thus removing the need to file multiple requests for data from the disparate applications. PDS resolves the difficulties in data acquisition to ease the burden on all data consumers so that their time can be better spent on improving healthcare rather than gathering data. We strive to return data back to our requestors very quickly so that projects move forward in an efficient manner. Over the last several years, PDS has been an integral part in assisting nearly 200 research and clinical improvement initiatives in addition to the development of several key quality dashboards.
While the system is continually expanding, the current efforts have led to data in the following basic categories
| | |
| --- | --- |
| | |
| Patient demographics | Encounter/Visit details |
| Patient bed movements | Coded diagnosis |
| Coded procedures | DRGs |
| Medical history | Allergies |
| Medication administrations | Lab results |
| Microbiology | Blood Bank |
| Pathology | Vital Signs |
| Surgery | Anesthesia |
Accessing Penn Data Store
Data Request
When you are ready to file a request for data, please visit the Request a report page to get started! When your request is received, you will be personally assigned to one of our report writers who will work with you until you are completely satisfied with the results of your data request. This may include several conversations and iterations of data before we arrive at the final product. We strive to make requesting data as accurate and easy as possible!
Database Access
If you are a seasoned technical developer and would like to access Penn Data Store directly for your departmental needs, please send us an email at pds@uphs.upenn.edu describing your project(s) and goal(s). Due to the sensitive nature of this data, access is very tightly controlled, but we will work together to determine the best solution to allow you to get the job done.
Background
Penn Medicine is an extremely complex IS landscape to navigate. PDS was charged with simplifying this and making data access easy and available for the entire organization.
Penn Data Store has over 4 billion rows of clinical data, and we are adding over 2 million each day.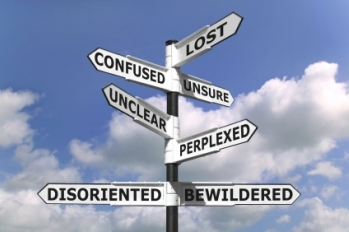 Common problems PDS resolves
Data must be requested from multiple systems and manually combined

PDS creates a common platform for all IS systems, streamlining the data request process. Data is inherently matched among the sources, so it is delivered in a single file
It is a single data source and single request process.
You work with an individual report developer throughout the process

Data is stored differently in the many IS systems. Data type differences, measurement differences, complicated numbering systems...

PDS conforms data to a common data type, eliminating the messy conversion process typically done after the fact in MS Excel, Access, or a statistical tool
Common measurements are standardized to a single unit, such as weight, height
Patient Identifiers are combined into a single area - 3 MRNs, EMPI, CSN, PAN, HAR - we make this seamless to the requestor.

Data Dictionaries are different in each source or entity (Gender, Medication lists, Service, Lab results)

Where possible, we have standardized our data to be a single, clear, representation of the data. Gender, for example, is represented nearly 30 ways in our various source systems. We standardized this to the HL7 standard of 3 values
We have tools at our disposal such as the 3M Healthcare Data Dictionary (HDD) that allow us to provide a much simpler searching service for ordinarily complex questions. For example, "I would like to find all patients on antibiotics". This would typically require sifting through thousands of medications to identify all antibiotics. Utilizing the HDD, we can quickly return you a list of antibiotic medications according to the RxNorm or SnoMed nomenclatures. Perhaps you say, well, "I really only want penicillin-based antibiotics." - no problem! This image will provide some insight into this mapping.

For our technical users, the ability to know and understand dozens of vendor data models is mind-numbing and impossible

By extracting data into a easy, self-describing, data model, we are able to provide a service and product that is unparalleled. There is no longer the need to be trained to become an expert in an innumerable amount of data sources - which is simply not feasible.
Explore PDS
The Current Data Dictionary/Definitions will provide a more detailed insight into the fields that we maintain and constantly update.
The Current Data Model will provide a high-level insight into our subject areas and tables.
Overall Architecture