The Richard W. Vague Professorship of Immunotherapy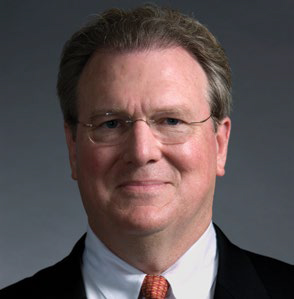 Founded in 2012, the Professorship supports a faculty member in the field of immunotherapy.
An admirer of creativity in its many forms, Richard W. Vague was impressed with the innovation demonstrated by Penn's cancer immunotherapy investigators and has become a leading advocate of Penn Medicine's pioneering research. He is currently Chair of the Abramson Cancer Center Director's Leadership Council and is co-sponsoring a challenge to create Presidential Distinguished Professorships to support interdisciplinary research at the Perelman School of Medicine.
Richard W. Vague is Managing Partner of Gabriel Investments, an early-stage investment fund that focuses on the Philadelphia region, and President of The Governor's Woods Foundation, a Philadelphia-based, private, not-for-profit philanthropic organization devoted to cultural development and progressive government policy. He is a Trustee of the University of Pennsylvania and Penn Medicine.



Current Chairholder:
Carl H. June, MD
Carl H. June, MD is the Richard W. Vague Professor of Immunotherapy in the Department of Pathology and Laboratory Medicine. He is currently Director of the Center for Cellular Immunotherapies at the Perelman School of Medicine and Director of the Parker Institute for Cancer Immunotherapy at the University of Pennsylvania. He is a graduate of the Naval Academy in Annapolis and Baylor College of Medicine in Houston (1979). Recruited to Penn's Abramson Cancer Center in 1999, Dr. June maintains a research laboratory that studies various mechanisms of lymphocyte activation that relate to immune tolerance and adoptive immunotherapy for cancer and chronic infection. In 2011, his research team published findings detailing a new therapy in which patients with refractory and relapsed chronic lymphocytic leukemia were treated with genetically engineered versions of their own T cells. The treatment has now also been used with promising results to treat children with refractory acute lymphoblastic leukemia. Dr. June has published more than 350 manuscripts and is the recipient of numerous prizes and honors, including election to the Academy of Medicine (2012) and the American Academy of Arts and Sciences.