Eve J. Higginbotham, SM, MD
Eve J. Higginbotham, SM, MD
---
Vice Dean for Inclusion and Diversity
Professor
Department of Ophthalmology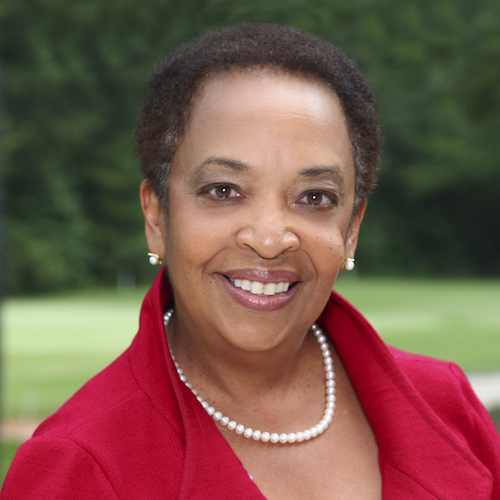 Dr. Eve Higginbotham is the inaugural Vice Dean for Inclusion and Diversity of the Perelman School of Medicine at the University of Pennsylvania, a position she assumed on August 1, 2013. She is also a Senior Fellow at the Leonard Davis Institute for Health Economics and Professor of Ophthalmology at the University of Pennsylvania. Effective October 2017, she will become President of the AOA Medical Honor Society. Notable prior leadership positions in academia include Dean of the Morehouse School of Medicine in Atlanta, Georgia, Senior Vice President for Health Sciences at Howard University, and Professor and Chair of the Department of Ophthalmology and Visual Sciences at the University of Maryland in Baltimore, a position she held for 12 years.
A graduate of MIT with undergraduate and graduate degrees in chemical engineering (Course X, S.B, and S.M.) and Harvard Medical School, she completed her residency in ophthalmology at the LSU Eye Center and fellowship training in the subspecialty of glaucoma at the Massachusetts Eye and Ear Infirmary in Boston. Dr. Higginbotham is a current member of the Defense Health Board, advisory to the Secretary of Health Affairs of the Department of Defense, Board of Directors of Ascension of which she is Secretary of the Board and a member of the Executive Committee, a member of the Board of the AΩA Medical Honor Society of which she leads the Leadership Development Committee, and a member of the Editorial Board of the American Journal of Ophthalmology. She is a Vice Chair of the NEI-supported Ocular Hypertension Treatment Study, a randomized clinical trial, recently funded for a 20-year follow-up study of this unique cohort of patients. She is currently a member of the ARVO, AAO, American Clinical and Climatological Association, National Academy of Medicine, and the American Academy of Arts and Sciences. She currently chairs her section of the National Academy of Medicine and is a member of the NAM membership committee and the newly formed Harvard-MIT Health Sciences and Technology Advisory Board.
Dr. Higginbotham is a former member of the Board of Overseers at Harvard University, former member of the MIT Corporation, and a former chair of the FDA Ophthalmic Devices Panel. She is the past president of the following organizations: the Maryland Society Eye Physicians, the Baltimore City Medical Society, and the Harvard Medical School Alumni Council. Dr. Higginbotham has authored over 150 peer-reviewed articles and co-edited four ophthalmology textbooks and continues to remain active in scholarship related to health policy, STEM, and patient care at the University of Pennsylvania.