Cramer A. McCullen, MD, MPH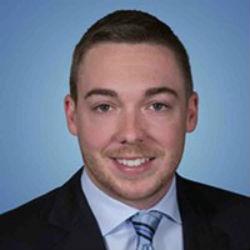 ---
More Info
Associate Scholar
 Resident Physician | University of Pennsylvania
 Guatemala | United States
  Health Equity | Health Systems Strengthening | HIV/AIDS
Languages: English (native), Spanish (fluent)
Bio Statement
I believe that health and poverty are intertwined and that health is essential for the development of individuals, communities and countries. As such, I have spent significant time in Central America working on HIV surveillance, product development, and qualitative research to address health disparities for patients on the "borders", both physical and social, patients with intersectional identities like LGBT and Latinx subpopulations. I am seeking opportunities domestically and abroad to continue working with marginalized and under-resourced patient populations, aiming to eventually dedicate at least partial clinical time to improving healthcare delivery systems and developing health policy in a global context.
RECENT GLOBAL HEALTH PROJECTS
Prior to residency, I completed my Master's Practicum and paper conducting qualitative interviews in Guatemala City on the perceived barriers by key stakeholders to Pre-exposure Prophylaxis uptake among MSM to assist with role out of PrEP by a local community based organization dedicated to MSM health and wellness. Prior to that, I volunteered with a CDC funded office in Guatemala City working on HIV surveillance in the country and developing culturally appropriate training manuals on LGBT health while also conducting focus groups among LGBT patients related to barriers to care.
SELECTED PUBLICATIONS
N/A
Last Updated: 26 January 2022