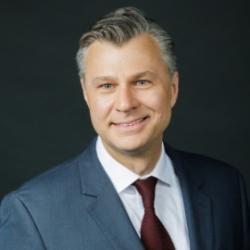 ---
More Info
Scholar
 Director, Injury Prevention Center | University of Michigan
 Botswana | Kenya | Poland | Tanzania, United Republic of | Zambia
  Emergency Medicine | Epidemiology | Healthcare Access | Injury Prevention | Trauma
Languages: English (native)
BIO Statement
Dr. Wiebe's injury prevention research focuses on conducting studies of how places, policies, and locations where people spend time have implications for injury risks and health. His interests include environmental risk factors for injury, methodologic challenges of activity pattern measurement and exposure measurement, and, the impact of daily routines on health-related behavior. He has applied this expertise across a range of injury prevention areas, most notably firearm and concussion injury prevention. Dr. Wiebe also directs a D43 training program funded by the Fogarty International Center to build capacity for trauma epidemiology and injury prevention in Botswana, leads the Ivy League – Big Ten Epidemiology of Concussion Study, and directs the Data Coordinating Center for an NINDS-funded U54 multi-site study of TBI-related neurodegenerative disease.
In addition, Dr. Wiebe is a member of the American College of Epidemiology and a past president of SAVIR (Society for the Advancement of Violence and Injury Research), is on the editorial board of Injury Epidemiology, and serves on study sections for the Center for Scientific Review at the NIH, the National Science Foundation, and the Social Science and Humanities Research Council of Canada.
Recent Global Health Projects
Dr. Wiebe initiated a training program to create a cadre of Batswana physicians, nurses and other health professionals to become investigators in the science of injury and trauma treatment and prevention. Mentored by health and research professionals in Botswana and at Penn, the intent is that graduates may be hired to take positions in the Faculty of Health Sciences at the University of Botswana or the Ministry of Health of the Government of Botswana.
Recent research includes a study of how health literacy is measured and how it relates to health in adults in 16 countries in sub-Saharan Africa.
Selected Publications
Schrauben SJ, Wiebe DJ. Health literacy assessment in developing countries: a case study in Zambia. Health Promot Int. 2017 Jun 1;32(3):475-481. doi: 10.1093/heapro/dav108. PubMed PMID: 26660155.
Wiebe DJ, Ray S, Maswabi T, Kgathi C, Branas CC. Economic development and road traffic fatalities in two neighbouring African nations. Afr J Emerg Med. 2016 Jun;6(2):80-86. doi: 10.1016/j.afjem.2016.03.003. Epub 2016 May 31. PubMed PMID: 30456071
Last Updated: 19 September 2022