Joseph N Jarvis, MSc, MBBS, MRCP, PhD, DTM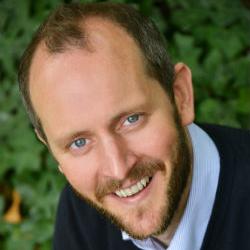 ---
More Info
Scholar
 Professor of Tropical Medicine and International Medicine | London School of Hygiene & Tropical Medicine
 Botswana | France | Malawi | Tanzania, United Republic of | Uganda | Zimbabwe | United Kingdom of Great Britain and Northern Ireland | South Africa
  Antiretroviral Therapy (ART) | Clinical Trials | Epidemiology | HIV/AIDS | Immunology | Meningitis | Opportunistic Infections
Languages: English
BIO STATEMENT
I am an infectious diseases physician and clinical researcher based full time in Botswana, where I have been working for the Botswana-Upenn Partnership since February 2014. My primary research interest is in HIV-related opportunistic infections, in particular those affecting the central nervous system (CNS). I have recently completed a phase II clinical trial exploring novel treatments for HIV-associated cryptococcal meningitis, am running a cryptococcal meningitis screening and prevention trial, and have a series of studies describing the aetiology of CNS infections in this setting and utility of molecular diagnostics. I also provide clinical care in the local health service.
Recent Global health Projects
The AMBITION-cm Study: This was a phase II clinical trial exploring the utility of novel short course therapy with liposomal amphotericin B for HIV-associated cryptococcal meningitis, carried out in Botswana (Botswana-UPenn Partnership) and Tanzania (National Institute of Medical Research). The study has recently been completed, and the results presented at CROI 2017 in Seattle, and published in Clinical Infectious Diseases.

The Botswana Combination Prevention Project (BCPP): This is a large cluster randomized community HIV prevention trial exploring the efficacy of a combination HIV prevention intervention in Botswana. I have been seconded to CDC Botswana as Research Director for the past two years. The headline results of the trial were presented at the AIDS 2018 Conference in Amsterdam, and abstracts about fast track ART initiation and advanced HIV disease at AIDS 2018 and CROI 2018 respectively.
Selected Publications
Seatla KK, Avalos A, Moyo S, Mine M, Diphoko T, Mosepele M, Gaolatlhe T, Rowley CF, Ramaabya D, Jarvis JN, Kasvosve I, Gaseitsiwe S. Four-class drug-resistant HIV-1 subtype C in a treatment experienced individual on dolutegravir-based antiretroviral therapy in Botswana. AIDS. 2018 Aug 24;32(13):1899-1902. PubMed PMID: 29894383.
Jarvis JN, Harrison TS. Understanding Causal Pathways in Cryptococcal Meningitis Immune Reconstitution Inflammatory Syndrome. J Infect Dis. 2018 Jul 16. doi: 10.1093/infdis/jiy448. [Epub ahead of print] PubMed PMID: 30010897
Jarvis JN, Leeme TB, Molefi M, Chofle AA, Bidwell G, Tsholo K, Tlhako N, Mawoko N, Patel RKK, Tenforde MW, Muthoga C, Bisson GP, Kidola J, Changalucha J, Lawrence D, Jaffar S, Hope W, Molloy SLF, Harrison TS. Short Course High-dose Liposomal Amphotericin B for HIV-associated Cryptococcal Meningitis: A phase-II Randomized Controlled Trial. Clin Infect Dis. 2018 Jun 26. doi: 10.1093/cid/ciy515. [Epub ahead of print] PubMed PMID: 29945252.
Tenforde MW, Longley N, Meya DB, Boulware DR, Meintjes G, Goercke I, Harrison TS, Jarvis JN. Poor specificity of urinary cryptococcal antigen testing: Reply to Drain et al. Prevalence of cryptococcal antigenuria at initial HIV diagnosis in KwaZulu-Natal. HIV Med. 2018 Feb;19(2):e47-e48. doi: 10.1111/hiv.12319. Epub 2015 Sep 7. PubMed PMID: 26347456; PubMed Central PMCID: PMC5816972.
Last Updated: 27 January 2022