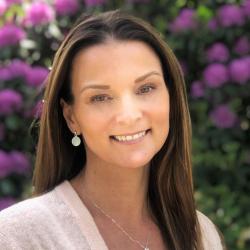 ---
More Info
Associate Scholar
 PhD Candidate at the University of Pennsylvania
 Botswana
  Epidemiology | Global Oncology
Languages: English (native), French
BIO STATEMENT
I received my MPH from Johns Hopkins Bloomberg School of Public Health and subsequently worked at the University of Pennsylvania. At UPENN, I was involved with studies of genetics, risk factors, early detection and prevention efforts to reduce the morbidity and mortality of breast, ovarian, and prostate cancer. Currently I am a PhD candidate in Epidemiology focusing my dissertation research on reducing the burden of cervical cancer in Botswana. I have previously been involved in a prostate cancer study in Senegal, and an international consortium of BRCA1/2 investigators, both which have ignited my passion for global oncology.
RECENT GLOBAL HEALTH PROJECTS
In Senegal, I was involved in training Senegalese staff to carry out a study collecting biological, demographic and DNA samples (swabs) to study the etiology of cervical cancer. Currently, my dissertation work is identifying key opportunities to increase early detection, improve access to care, and ultimately improve survival from cervical cancer for women in Botswana presenting to a multidisciplinary clinic at Princess Marina Hospital.
SELECTED PUBLICATIONS
Friebel TM*, Andrulis IL, Balmaña J, Blanco AM, Couch FJ, Daly MB, Domchek SM, Easton DF, Foulkes WD, Ganz PA, Garber J, Glendon G, Greene MH, Hulick PJ, Isaacs C, Jankowitz RC, Karlan BY, Kirk J, Kwong A, Lee A, Lesueur F, Lu KH, Nathanson KL, Neuhausen SL, Offit K, Palmero EI, Sharma P, Tischkowitz M, Toland AE, Tung N, van Rensburg EJ, Vega A, Weitzel JN, Collaborators GS, Hoskins KF, Maga T, Parsons MT, McGuffog L, Antoniou AC, Chenevix-Trench G, Huo D, Olopade OI, Rebbeck TR. BRCA1 and BRCA2 pathogenic sequence variants in women of African origin or ancestry. Hum Mutat. 2019 Oct;40(10):1781-1796. doi: 10.1002/humu.23804. Epub 2019 Jul 3. PMID: 31112363
Zeigler-Johnson C, Friebel T*, Walker AH, Wang Y, Spangler E, Panossian S, Patacsil M, Aplenc R, Wein AJ, Malkowicz SB, Rebbeck TR. CYP3A4, CYP3A5, and CYP3A43 genotypes and haplotypes in the etiology and severity of prostate cancer. Cancer Res. 2004 Nov 15;64(22):8461-7. PMID: 15548719
Last Updated: 28 January 2022