Tobacco Control in India w/ Dr. Monika Arora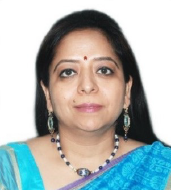 Please join us on THURSDAY, JUNE 1ST at NOON to hear Dr. Monika Arora discuss her research on TOBACCO CONTROL IN INDIA: RESEARCH TO ACTION AND NEW CHALLENGES.

Dr. Arora serves as the Vice President of Research at the Public Health Foundation of India (PHFI).

Room: BRB 253 | Light refreshments will be served.
Tobacco Control in India:
Research to Action and New Challenges
THURSDAY, JUNE 1, 2023
12 Noon
Biomedical Research Building, Room 253
In this seminar, Dr. Arora will highlight how the tobacco challenge is unique in India due to the myriad forms in which both smoked and smokeless tobacco is available and used. Apart from underscoring the burden of tobacco use, she will explain how research has informed policies and programs in India and will expand on the interplay between research, multi-sectoral action, civil society engagement, and judiciary that led to public health legislation and the National Tobacco Control Program. Tobacco cessation services offered through India's health system use multi-pronged strategies and while many tobacco control successes have been recorded in India, the industry continues to evolve and contemporary challenges exist through social media, streaming platforms, and online marketing tactics.
Dr. monika arora
PhD, MSc (Public Health), MSc (Child Development)
Vice President of Research,
Public Health Foundation of India (PHFI)
CASI Spring 2023 Visiting Fellow
Bio
Professor Monika Arora is a public health scientist working in the area of Non-Communicable Disease (NCD) Prevention and Control and Adolescent Health. She is Vice President (Research) at the Public Health Foundation of India (PHFI). She also serves on the board of HRIDAY (Health Related Information Dissemination Amongst Youth), an NGO working with and for adolescents, patients and the community. She is the President-Elect of the NCD Alliance (2021-23), Chairperson of the South East Asia NCD Alliance (2020-23), and a Founding Governing Board member of the Healthy India Alliance. Her areas of research include designing, implementing and evaluating Group Randomized Trials, Behavioral Research, Mixed Methods Research, Policy Research, Implementation Science Research, and Impact Evaluation of Policies and Programs.
She has published extensively in the area of NCD Prevention and Control and her research outcomes have successfully informed National Health Programs in India. She serves on National and International Expert Committees on NCD Prevention and Control, Tobacco Control, Ending Childhood Obesity, WHO Civil Society Working Group on NCDs and has been a Commissioner for the Lancet Commission on Adolescent Health.
She has been honored with the Best Practices Award in Global Health in 2011 by the prestigious Global Health Council, for demonstrating best practice examples in the area of preventing NCDs among youth in community settings. She has also been awarded WHO Director General's World No Tobacco Day Award in 2012, the Exceptional Women of Excellence 2018 Award by the Women Economic Forum (WEF) in April 2018 and Dr. Prem Menon outstanding service award in January 2018 by the World-India Diabetes Foundation (WIDF). She has recently been awarded Society for Adolescent Health and Medicine 2023 International Chapter Award for Northern Hemisphere recognizing her work in improving adolescent health in India and globally.