NCSP at Penn
Training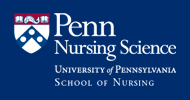 The core of the NCSP training experience at Penn includes coursework and a thesis leading to a Master of Science in Health Policy Research (MSHP) degree. The MSHP program prepares graduates for health services research and health policy research careers in academia, government, community, and industry.
Major Curricula Areas
Core courses in health economics, health policy, research methods and statistics

Mentored research/thesis
Additional Training Areas
Leadership, Study design and analysis, Communication, Bioethics, Multidisciplinary science, Survey design, Career mapping, Grant writing and submission, Clinical experience
Cross-campus knowledge building
Solving today's complex problems requires knowledge that crosses traditional boundaries and Penn encourages collaborations across campus. Health policy researchers are intrinsically multidisciplinary, using tools from a wide range of scientific disciplines to gain insight into the complex challenges facing health care. To this end, program faculty, including lecturers and individual scholar mentors, are drawn from across the University:
Interdisciplinary Education for an Inter-professional Cohort
Scholars join us from a wide variety of clinical specialties to offer a rich learning environment of different perspectives. Nurse and physician Scholars training together offers an opportunity to create team-based approaches to address communities' most pressing health and health care needs. While inter-professional training is increasingly given lip-service in clinical settings, this program offers a unique opportunity for the Scholars to learn and innovate together, and with community partners, in the research context with deep and sustained intellectual engagement across professional boundaries.
Key Clinical Partners
Penn's Strength in Research: Resources and Centers
Leadership
In tandem with their project experiences, Scholars gain leadership skills through a curriculum tailored to hone the skills of clinician-researchers and have the opportunity to learn from a wide array of national leaders in health care and health care research. The formal curriculum draws on models and methods from elite leadership training in the worlds of health care, business, and public administration, through which Scholars learn concepts of leadership and teamwork and have the opportunity to apply them in the context of community-partnered efforts, government, and complex health and research organizations. Guest speakers from major corporations, government, foundations, health care organizations, among many others, provide Scholars with real world case examples of leadership in action and decision-making and the skills necessary to lead within organizations. Career coaching will also be provided. The curriculum provides Scholars an opportunity to hear about the career path and the leadership training and experiences of local and national leaders from different clinical disciplines. For many of the Scholars their projects will be embedded in real world organizations where they will be mentored by the leaders of those organizations. We believe that this "on the job" leadership training is an important and unique asset for this program.