CTPros for Image Visualization and Stitching
We recently released a customized software CTPros for visualization (including volume rendering) and stitching of µCT images from Scanco µCT scanner. Developed by Carlos Osuna, a graduate student in Dr. X. Sherry Liu's lab, this open-source Python package is compatible on Mac, Linux and Windows operating systems. Built with a modular architecture, the main application GUI consists of a menu bar and image viewing panel. The software is also supplemented with video tutorials (will be released soon) developed by µCTIC to help users become familiarized with the basics of the software and with specific modules to expand upon and simplify image analyses.
The CTPros is capable of reading and writing .AIM image data generated by Scanco's µCT scanners, permitting the full use of its associated image data. Using this software, µCT images may be visualized orthogonally (three orientations) which allows the user to easily perform rotations and translations accordingly, resulting in a detailed review of the µCT image as demonstrated in the below figure (Visualization of cross-sections of human bone in 3 orthogonal orientations).
Please visit here for more instructions.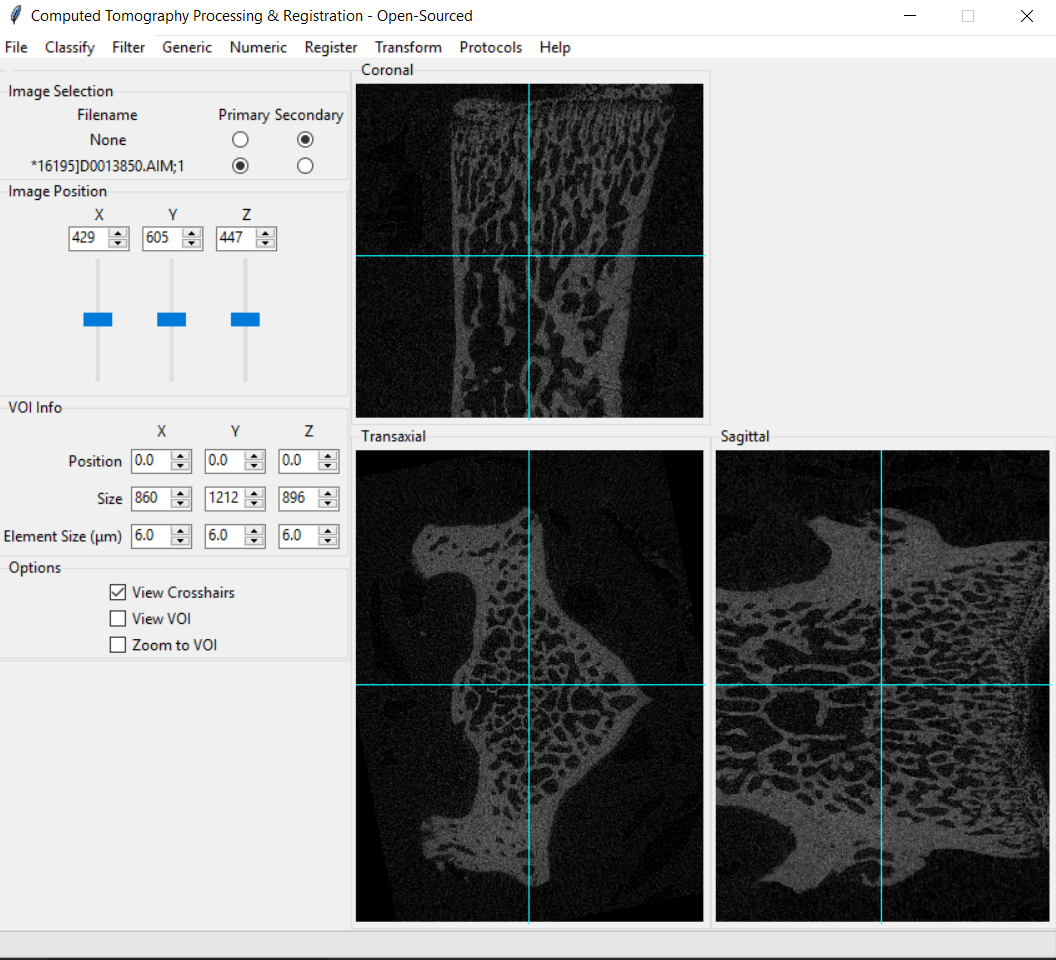 © The Trustees of the University of Pennsylvania | Site best viewed in a supported browser. | Report Accessibility Issues and Get Help | Privacy Policy | Site Design: PMACS Web Team.