Zoom Account Setup Guide
Zoom Account Setup Guide
Please follow the steps below to set up and access your Zoom account.
Step 1: In your web browser, please go to https://pennmedicine.zoom.us/.
Step 2: Click the "Sign In" button to set up your account.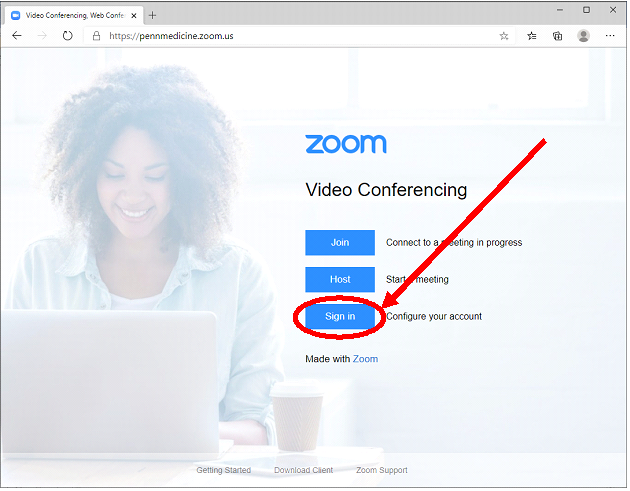 Step 3: Log in with your PennKey credentials using the standard PennKey login process.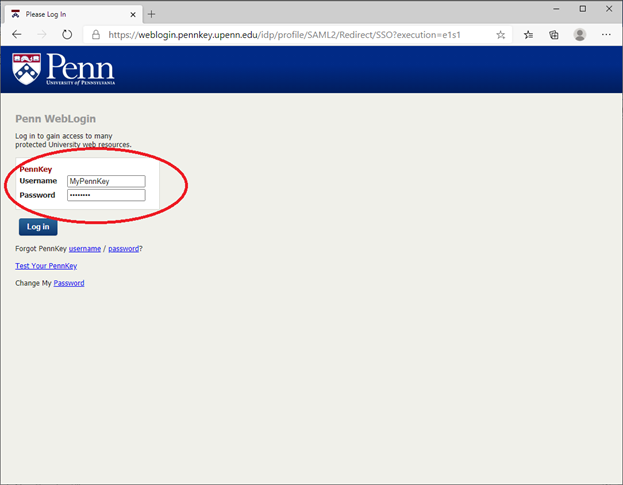 Step 4: If your PennKey has access to the Penn Medicine Zoom environment, your Zoom account will be automatically created. You can access your Personal Meeting ID on the main Zoom screen.
Successful Login Screen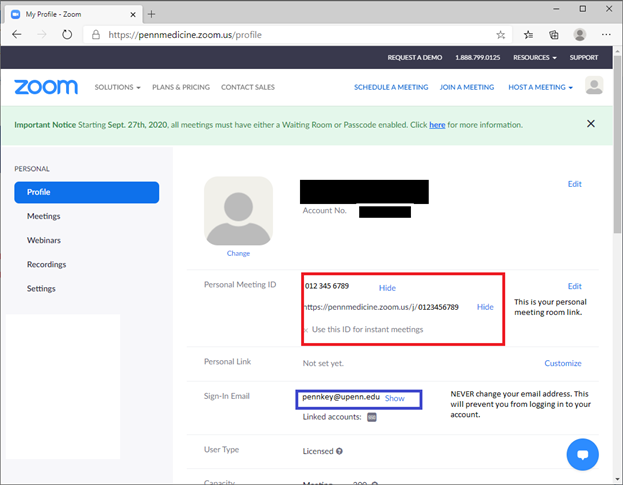 Error Message at Login
If your PennKey does not have access, you will receive an error message similar to the following:
"Web Login Service - PSOM Zoom Access Denied
You are not authorized to access this Pennmedicine Zoom account. Please contact your LSP for more information.".
If you would still like to request Zoom access, please submit a HelpDesk ticket. A staff member will evaluate your request to determine if you are eligible for a Zoom account.