Outpatient Psychiatry Center Psychotherapists
Home | Clinicians | Psychotherapists | Services | Contact
Jeremy Tyler, Director of Psychotherapy, Outpatient Psychiatry Center
Assistant Professor of Clinical Psychiatry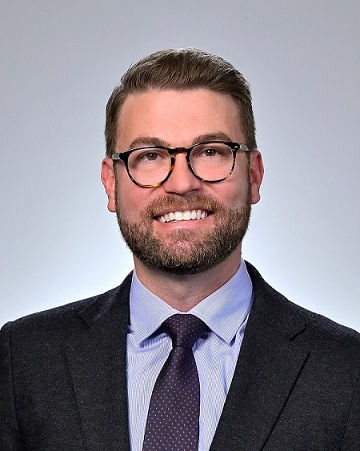 Dr. Jeremy Tyler (he/him) is the Director of Psychotherapy at the Outpatient Psychotherapy Center, a Licensed Clinical Psychologist, and Assistant Professor of Clinical Psychiatry at the Perelman School of Medicine. Dr. Tyler has 13 years of clinical experience spanning a broad range of clinical populations, including the delivery of police-based crisis intervention with the Baltimore County Police Department, inpatient psychotherapy at the Forensic and Civil sections of Norristown State Hospital, and evidence-based treatments for OCD, PTSD, and Anxiety Disorders. Dr. Tyler completed his pre-doctoral internship at the Dallas VA Medical Center, with specializations in PTSD, Military Sexual Trauma, Substance Abuse, General Outpatient, and the Spinal Cord Injury. Dr. Tyler completed his postdoctoral fellowship at the University of Pennsylvania, Center for the Treatment and Study of Anxiety (CTSA), specializing in evidence-based treatments for OCD, PTSD, and anxiety disorders.
Dr. Tyler is a proponent of evidence-based treatment and an expert in exposure-based cognitive behavioral therapy. He is engaged in research on OCD, PTSD, and Anxiety Disorders, with an emphasis on understanding the role of transdiagnostic mechanisms involved in the treatment of OCD, PTSD, and anxiety disorders, with a particular interest in the role of anxiety sensitivity, perfectionism and emotion regulation. Dr. Tyler is highly involved in clinical teaching in the School of Medicine and regularly engages in teaching locally, nationally, and internationally.
Doug Bogdanoff, LCSW
Marty Cheatle, Ph.D.
Dr. Cheatle is an Associate Professor of Psychology in Psychiatry and Associate Professor of Anesthesiology and Critical Care; Director of Behavioral Medicine at the Penn Pain Medicine Center and Director of Pain and Chemical Dependency Research at the Center for Studies of Addiction, Perelman School of Medicine at the University of Pennsylvania. He was the PI of a recently completed RO1 NIDA grant on clinical and genetic characteristics of opioid addiction in chronic pain; PI of a grant examining the efficacy of various drug-monitoring matrices in detecting misuse of prescription opioids; a project PI of a NIDA P-60 Center grant on a longitudinal study of the development of addiction in patients initiating prescription opioid therapy for chronic pain in primary care. Currently, he is co-investigator of a NIH R01 examining the role of opioid adherence profiles in cancer pain self – management and outcomes; co-I in a R21 evaluating the effect of CBD in reducing pain and opioid use; and PI in a recently funded R21 assessing the efficacy of a preoperative CBT program in patients undergoing total knee arthroplasties in reducing post operative pain and reducing the risk of developing chronic post surgical pain. The focus of his research and clinical practice is in improving pain care to individuals from vulnerable populations (psychiatric, addiction, HIV, risk of suicide) including developing multimodal approaches to managing chronic pain and providing cognitive behavior therapy and Acceptance Commitment Therapy to improve pain coping skills in individuals who suffer from chronic pain.
Lauri Haines, LCSW
Michele Gonen, Ph.D.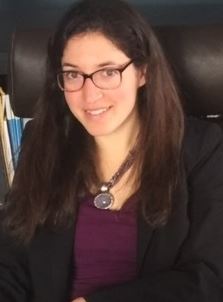 Michele Gonen is a licensed clinical psychologist at the Charles O'Brien Center for Addiction Treatment and the Penn Outpatient Psychiatry Clinic. She completed her graduate studies at Hofstra University and her post-doctoral fellowship focused on Interprofessional Mental Health at the Edith Nourse Rogers Memorial VA Hospital. She enjoys providing individual, couples, and group therapy as well as supervision to psychology trainees and psychiatry residents. Dr. Gonen uses a variety of therapeutic approaches including Cognitive Behavioral Therapy (CBT), Acceptance and Commitment Therapy, Motivational Interviewing, and Mindful Self-Compassion. Furthermore, she has training in specialized treatments for dual diagnosis (Seeking Safety), trauma (Prolonged Exposure, Cognitive Processing Therapy, Imagery Rehearsal Therapy for nightmares), insomnia (Cognitive Behavioral Therapy for Insomnia), obsessive compulsive disorder (Exposure and Response Prevention), stress and anxiety (Mindfulness Based Stress Reduction), and cancer-related fatigue (CBT-Hypnosis). She appreciates working collaboratively with providers and clients with a recovery-oriented, strengths-based approach.
Anaya Kellogg, LCSW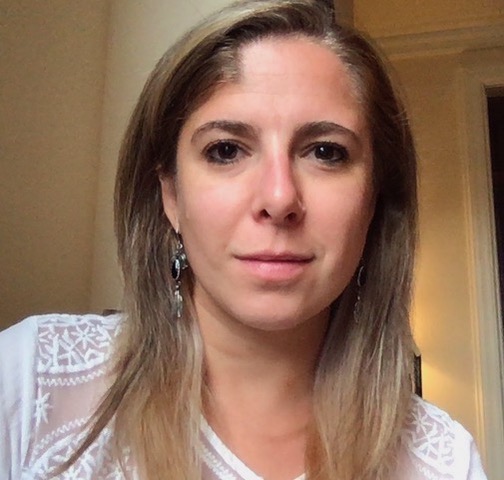 Anaya Kellogg (Erika Anaya Kellogg) is a Licensed Clinical Social Worker at the Penn Outpatient Psychiatry Center and at the Charles O'Brien Center for Addiction Treatment. Anaya also serves as the Director and Educational Supervisor for the DBT Training Program in the Department of Psychiatry at Penn Medicine. Anaya is a board certified DBT Clinician through the DBT-Linehan board of Certification. Anaya also holds the Advanced Alcohol and Drug Counseling designation through the Pennsylvania Certification Board. Anaya primarily works with adults experiencing suicidal ideation, non-suicidal self-injury and substance us disorders. In treatment she uses a variety of therapeutic approaches including Dialectical Behavioral Therapy (DBT), Cognitive Behavioral Therapy (CBT) and Motivational Interviewing.
Elizabeth Kingfield, Psy.D.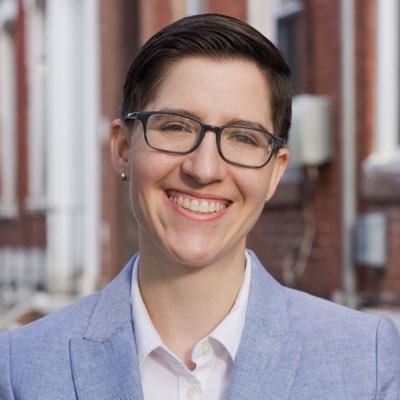 Dr. Elizabeth Kingfield (she/her/hers) is an integrative therapist, providing primarily feminist/multicultural therapy and interpersonal process therapy with a focus on trauma-informed care and cultural responsiveness. She is also trained in several time-limited evidence-based therapies including prolonged exposure therapy, cognitive behavioral therapy for insomnia, and supportive-expressive dynamic therapy. She cofacilitates the virtual DBT skills group and has provided trainings for therapy students and psychiatry residents on relational-cultural therapy and working with trans and gender-nonconforming clients.
Walter Matweychuk, Ph.D.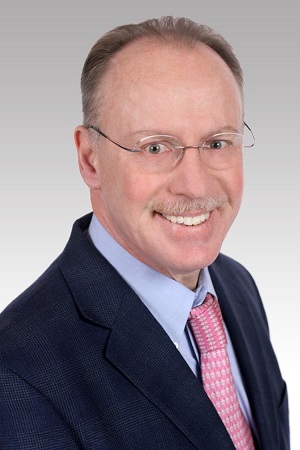 Dr. Matweychuk received his B.A. and M.S. from the University of Pennsylvania and his Ph.D. in clinical and school psychology from Hofstra University. He was the scribe for Dr. Aaron T. Beck's weekly post-doctoral supervision at the Center for Cognitive Therapy from 1979-81. He was formally trained in Rational Emotive Behavior Therapy by Dr. Albert Ellis. These two pioneers of cognitive-behavior therapy have had a profound influence on his practice of psychotherapy. He is the author of three books on REBT and has written on the similarities and differences between Beck's Cognitive-Behavior Therapy and Rational-Emotive-Behavior-Therapy. Dr. Matweychuk is an adjunct professor of Applied Psychology at New York University and maintains REBTDoctor.com. Dr. Matweychuk has served as a subject matter expert for an emotional fitness project involving REBT to the United States Navy (2018-19).
Kevin McCarthy, Ph.D.
Justin William, LCSW
Back to Top