Your EAP Team
EAP Clinical Management
Susan Weinstein, LCSW, CEAP, SAP
Clinical Director
Susan is a Licensed Clinical Social worker. She has been in behavioral health for nearly 30 years and has worked in the Employee Assistance Program space for the last 15. Susan has been the Manager of Penn Medicine Princeton for the past 6 years, where she has grown book of business by 20% as well as the scope of services offered by the EAP. Susan is the Clinical Lead in the integration of the Penn Medicine Philadelphia and Princeton EAP's, She provides clinical oversight, oversees the strategic planning, development and implementation of clinical services and responds to departmental priorities. Susan is passionate about working to help create healthy workplace environments. She is the mother of 3 adult sons and a competitive rower. Prior to Penn Medicine Princeton EAP, she worked at Harris Rothenberg, International EAP, and was the Manager of Lahey Health Services, in the Boston area.
Rachel Warsaw, LCSW
EAP Clinician
Rachel is a seasoned mental health clinician. She has been a member of the Penn Medicine Princeton EAP team since 2016, and has over 20 years' experience working in the field of mental health and substance abuse. She is a Licensed Clinical Social Worker in New Jersey and Pennsylvania, and recently became a qualified Substance Abuse Professional. Her areas of interest are dialectical behavioral therapy, cognitive behavioral therapy, and solution focused therapy.
Carol Rickard, LCSW
EAP Clinician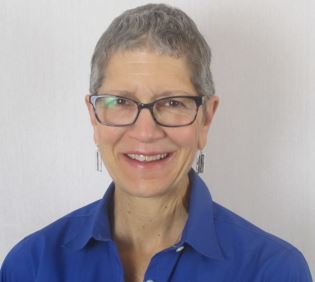 Carol Rickard, LCSW, has spent nearly 30 years working in the behavioral health field in both outpatient and inpatient settings with a variety of clinical populations including substance abuse disorders, women's trauma, geropsychiatric, and crisis intervention. Carol's expertise is in stress management and wellness. In addition to the 25 books she has published, she has been a featured expert in other publications including Readers Digest, Dr. Oz's The Good Life, Woman's World Magazine, and writes a weekly column for Esperanza Magazine. Carol has spoken and conducted trainings for organizations including the NJ State Police, Princeton University, Catholic Charities USA, and US Department of Energy. She is the creator and co-host of a nationally syndicated wellness series called The WELL YOU Show, which is based out of Princeton Community Television. Carol has her master's in social work from Rutgers University and her bachelor's in science from Kansas State University.
Kate Manser, MA, LPC
Clinical Supervisor / EAP Clinician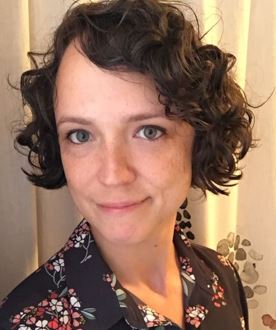 Kate is a Licensed Professional Counselor in New Jersey and Pennsylvania. Her degrees are a BA in Psychology from Rutgers University and a MA in Counselor Education: Community Counseling from The College of New Jersey. Before coming to Penn Medicine's EAP, Kate had worked in a variety of settings, including partial hospitalization programs, intensive outpatient, domestic violence shelter, residential treatment centers, community outreach into people's homes, and outpatient centers. In addition, she has worked with a wide set of populations including people with severe and persisting mental illnesses, survivors of trauma, survivors of domestic violence and sexual assault, people in recovery of addiction, and the LGBTQ+ community to name a few. Kate has a strong background in teaching dialectical behavioral therapy skills as well as borrowing from other modalities, such as cognitive behavioral therapy, motivational interviewing, somatic experiencing, and internal family systems. People coming to Kate for therapy feel at ease in her steady presence and appreciate her sense of humor and gentle challenges she provides for clients to make change. She sees therapy as a place to process emotions yet also a safe space to make lasting change in behaviors and the way we think.
Eileen O'Brien, LCSW
EAP Clinician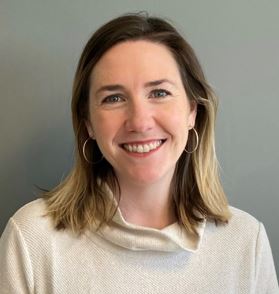 Eileen is a Licensed Clinical Social Worker in PA, NJ and NY. Prior to joining the Penn Medicine EAP, she worked as a Counselor for the New York City Employee Assistance Program. There, she provided individual and group support for NYC essential workers as they adjusted to and worked through a global pandemic. Eileen is a graduate of Colgate University with a double major in English and Peace and Conflict Studies and earned her MSW from Fordham University Graduate School of Social Service. She has experience working with varied client populations and settings, including the street homeless in Harlem, NY, seriously and persistently mentally ill women in shelter, addiction services, NYC and Philadelphia-area workforce and children in schools. She is trained in a variety of therapeutic approaches including strengths-based, solution-focused, psychodynamic, CBT, MI, mindfulness, crisis intervention and trauma-focused treatment. Outside of work, Eileen enjoys exploring her new city, spending time with family and friends, and prioritizing self-care through music, yoga and humor.
Kenneth Eric Lenhardt, LCSW
EAP Clinician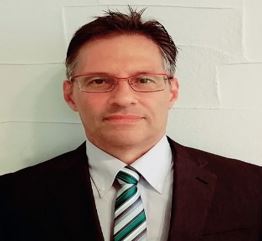 Eric became a Licensed Clinical Social Worker in 1995. He worked in New York City as a psychotherapist at a community mental health center and as an EAP counselor before moving to Japan for sixteen years. There he worked as a University teacher, therapist and amateur yoga instructor. His relocation experiences and establishing a more fulfilling work identity has broadened his perspective on what a healthy work-life balance truly means, and how work cultures and personal context can affect these aspects. Finding a sense of place and remaining resilient while cultivating and deepening relationships are keys to this ongoing process. In the past three years Eric worked as an outpatient group psychotherapist before starting his current position at Penn Medicine EAP. During these collectively turbulent emotional times Eric has found success in fostering his clients' acceptance of "what is" (not the same as agreement or giving up). By welcoming their true thoughts and feelings, treatment reduces the stress and suffering underlying the problem and clears the way to what can be done next.
Mary Riendeau, MSW, MA, LCSW
EAP Clinician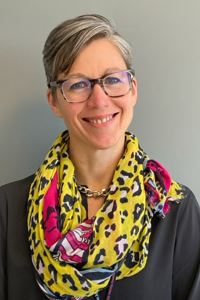 Mary M. Riendeau comes to Penn Medicine's EAP program with rich and varied experience in the fields of social work, wellness, and mental health, and identifies as an anti-oppression Licensed Clinical Social Worker who works and lives according to personal values of integrity, diversity, creativity, compassion, and service. Mary grew up in California and received her undergraduate education at the University of California, Berkeley. Mary pursued her graduate education in social work from Washington University in St Louis, while also working in social and economic development at a neighborhood and housing redevelopment agency in the role of helping first time small business owners receive the educational and financial support they needed to succeed.M ary has practiced clinical work in a variety of settings, in professional roles within anxiety and depression treatment, eating disorder treatment, substance use treatment, and trauma treatment, and specializes in providing trauma-informed and culturally competent therapy and clinical support, especially with the LGBTQIA+ population. Mary has worked in all levels of care, including outpatient, intensive outpatient, partial hospitalization, and residential treatment. As a graduate student Mary began studying yoga and meditation, which also lead to her transition to living within a wellness retreat center in Hawaii for several years-assisting with the coordination of the volunteer program, general management, and community living. The emphasis on group dynamics, mental health, and overall wellness inspired her continued graduate studies in contemplative psychotherapy, which is a clinical counseling program that centers the integration of Buddhist philosophy and Western psychology and utilizes tools such as mindfulness, the therapeutic relationship, and self-compassion to access the fundamental wisdom and wellness underlying mental health issues. Mary has combined her graduate education as well as her personal practice and studies in meditation and yoga to form a theoretical orientation for her clinical work that promotes integrative wellness, respects client autonomy and self-identification within an understanding of the impact of social location, oppression, and privilege, and provides an opportunity for transformational personal work that highlights empowerment, while also meeting specific and attainable therapeutic goals. Mary moved to Philly 6 years ago, and spends her free time on her bike, running, eating awesome food, exploring the city's architectural marvels, learning and reading, or walking slowly with her senior lady dog Ms. Cinna Bee.
Ian Sherman, LCSW
EAP Clinician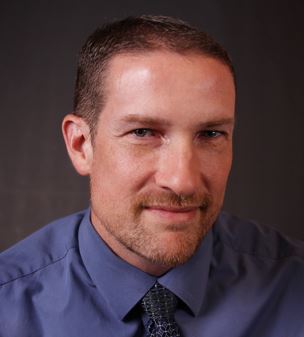 Ian Sherman is a Licensed Clinical Social Worker (LCSW), originally from New York. He has over 15 years of experience as a clinical social worker and is licensed in New York and Pennsylvania. Ian recently moved to Pennsylvania and is currently working at Penn Medicine's Employee Assistance Program as a Clinical Care Manager. He also has a private practice primarily working with men in relationships and other male related issues. Ian also has experience in facilitating groups focused around anxiety and stress reducing techniques.
Kristina Kotecha, LCSW, SAP
EAP Clinician, Substance Abuse Professional, Account Manager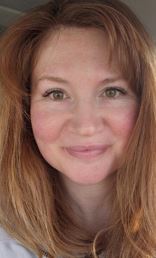 Kristina started her counseling career in 1999 as a family-school therapist for teenagers with a mental health diagnosis. Her entire 22 year career has been Pennsylvania based and she has served Philadelphia families primarily. She has spent time providing counseling to patients at each level of treatment, learning how to assess and treat both individuals and groups with chronic mental health conditions (i.e. patients commonly diagnosed with depression, anxiety, bipolar and schizophrenia). Kristina earned her master's in "community" counseling from Villanova in 2005. She attended graduate school full time while working full time in a community mental health facility. By studying community mental health and working in that system, she became familiar with many Philadelphia-area agencies and resources for patients who needed assistance with planning around legal and health problems they often said decreased the quality of their lives. In 2007, Kristina was first introduced to the world of Employee Assistance. Kristina worked at Optum for about 10 years, changing her role 3 times due to promotion. In 2015, she was promoted to Optum's on-site EAP manager at the Philadelphia International Airport for a contract they had with American Airlines. She supported 8000 A.A. employees as the only on-site EAP counselor, with the backing of airport police and airline managers, unions. She became qualified as a SAP (substance abuse professional) and worked closely with the onsite American Airlines drug testing staff who referred employees to her after they tested positive for a substance. Each month, Kristina provided one or more critical incident services (group debriefing) to the flight attendant and pilot groups after emergency procedures were followed during a flight. In August 2019, Kristina joined Penn Behavioral Health EAP. She provides counseling, crisis assessments, management consultation and account services. Once again, she is back in West Philadelphia where her career started. When she isn't working, Kristina spends time in nature with her family (hiking, biking, swimming, paddling). She has an impressive 8 year old daughter who brings her to farms for goat yoga and horse riding on a year round basis.
EAP Operations Management
Ronald Cary Andujar, BBA, MBA
Operations Lead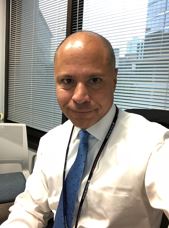 Ron Andujar is a Global Finance Professional with expert experience in Accounting and Finance Operations in Banking, Advertising, Insurance and Other Financial Services in The United States and Hong Kong. Currently, Ron is serving the University of Pennsylvania in the role of Director of Strategy & Business Development for the Department of Psychiatry. Ron is a trusted advisor to the Chair and COO, functions to drive and execute the department's strategic, market and industry initiatives to maximize opportunities and achieve growth. Ron is providing Penn Medicine EAP with Operations management to drive our vision forward. In that role, Ron develops, implements and evaluates the strategic plan for, and delivery of the Penn Medicine Employee Assistance Program. Directs, plans, organizes and evaluates the staff and activities of department in collaboration with the Clinical Lead, Susan Weinstein. Ron confers with employees and managerial personnel in the effective solving of employee problems. Ron coordinates the continuous improvement program for systems and processes.
Ben Evans, Account Manager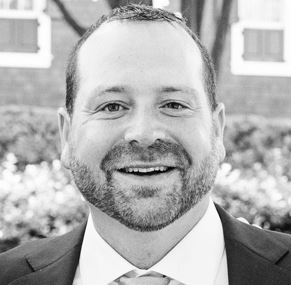 I started working at Penn Behavioral Health Corporate Services in the Spring of 2009. Throughout my time here I have been tasked with many different roles and responsibilities, which have helped me grow and progress not only professionally but personally as well. Coming out of undergrad with a major in Sociology and with a minor in Psychology, I had worked a few different sales positions for Marriott in Colorado and Utah. Therefore, it was a natural progression in accepting my position at Penn Behavioral Health Corporate Services, which my initial main priority was in sales. I had also spent much of my life in Philadelphia and have deep family routes in the region so I knew this is where I wanted to be. I was initiated quickly as my first assignment was the RFP for the Police Department. I very quickly had to learn the business and be able articulate the best responses to all of the requirements of the RFP. During this process I also met with the internal EAP and the Peer officers, who were initially very contentious as they thought were replacing them. After many meetings ensuring them that was not the case I slowly began to build their trust. This trust and our strong relationship has been solidified over the year by my response to many of the critical incident that Officers were involved in. They not only see the care and empathy I have for the Officers but the willingness to come out and speak to Officers on last out (12am) or going to Roll Calls to meet Officers at 6am. There are 5 Peer Officers currently all of whom I have known and worked with for more than 12 years. The Captain of the unit has changed but I have a great relationship with the current Captain over the past 3 years. My second major responsibility when I began here was bringing on the Septa contract. I worked tireless to answering the very complex and demanding RFP for Septa. It is a 5-year contract that we have to re-bid for at the end of the 5 years. We were just awarded it for the 3-time last year, which has been my responsibility each time. I have been able to cultivate a very strong relationship with their Leadership, head of Medical and head of HR. They have known me for years and will personally reach out with any issue or concerns they have. I have been the only constant for them over the years as our structure has changed and shifted significantly and they have acknowledged and appreciated my presence and the work I do to support their staff. Working in Sales as my priority and being awarded accounts such as the Police, Septa, CHOP, City of Philadelphia, Burlington County, and Gloucester County to name of few. I learned that what I most enjoyed was the on boarding process for each of the new accounts, where I met all the HR staff, learned about the culture and population of each organization, as well as, each of their specific needs. I wanted to be more involved in helping and support the HR and Leadership of the organization, as well as, all the staff. I began to make the transition into more of an Account Management role while working hard at being certified in many forms of critical incident reponses: Mental Health First Aid, Psychological First Aid, Crisis Intervention, Group, Crisis Invention Peer and Individual, Suicide Prevention, Indentation and Postvention. I have always been a constant learning and being able to help and support staff during difficult times was no exception. I also worked hard to become an informed and engaging trainer. Over the years I have expanded my knowledge base to be able to training on various topics but also have developed my own tone and personality as a presenter. My goal has always been to be very knowledgeable about a subject but also have very calm and approachable presence because in those moments I am the face of the organization. If staff are comfortable with me and find me to be knowledgeable, they are more likely to access the EAP benefit. The time and work I have put in over the years has ingratiated myself to these organizations. I have been able to help and support them in their time of need, often when they feel lost or unsure of how to help their staff. There is a trust and appreciation that I have developed by responding quickly and with expertise to these organizations. I have also been lucky to have so many of the same organizational contacts remain constant through my time here that I have been able to build not only strong working relationships but strong personal relationships. Penn Behavioral Health Corporate Services has seen a lot of transition over the years and I am very excited to where we are at and where we are headed. I take pride in being a constant throughout these changes and it feels uplifting to be a familiar face and stabilizing force for all of the organizations.
Nancy Mazotas
Operations Specialist / Front of House, Princeton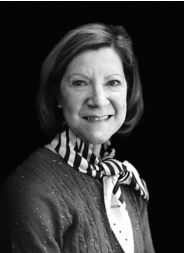 Nancy has been with the Employee Assistance Program since 2010. As Office Coordinator, Nancy performs various duties including contracts origination, billing and accounts receivable, direct contact and communication with EAP accounts, clients and providers, handles workshop scheduling, and designing & distributing promotional flyers. Since the integration of the Princeton and Philadelphia EAPs, Nancy has worked closely with Ron Andujar and Susan Weinstein to help align procedures and protocols. Prior to Penn Medicine Princeton EAP, Nancy was in real estate since 1995 and founded her own real estate company in 2005. For several years, she also owned and operated a professional services company providing office support services to attorney's, a biomedical firm which hired her to work full-time for them for their start-up year, and several other private companies. Nancy is a NJ Licensed Real Estate Broker/Salesperson.
Rita Anderson
Operations Specialist / Provider Relations

Rita works as a provider relations liaison in helping the providers work on registering or logging in on the provider portal. Rita also takes care of the credentialing of the providers, collecting documents and sending over through the credentialing committee and then inputs the provider's information in the system. Rita also takes care of authorizations for our patients who call in with their appointment date and time and provider name.
Back to Top