Cecilia Livesey, M.D.
Associate Program Director, Clinical Training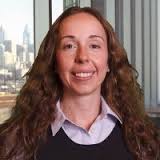 Cecilia Livesey, MD is a Clinical Assistant Professor of Psychiatry at the Perelman School of Medicine, University of Pennsylvania. She works as a psychiatry attending in outpatient and integrated care, and also serves as the Associate Residency Program Director of Clinical Training. In addition, she is the Chief of Integrated Services, the Director of Clinical Informatics, and a Fellow at Penn's Center for Health Care Innovation. Cecilia graduated from Princeton University with a B.A. in History and received the Dean of the College Prize for Thesis Research. Subsequently, she worked in the fields of consulting and education in New York City and internationally. Cecilia received a M.D. and the Barbara Liskin Memorial Award in psychiatry from Columbia University College of Physicians and Surgeons, and she completed her residency at the Hospital of the University of Pennsylvania where she was recognized with the Dr. Henry P. & M. Page Durkee Laughlin Foundation Award and the Kenneth D. Cohen Psychodynamic Psychotherapy Prize. In her current roles, she has spearheaded several educational and organizational initiatives, including the implementation of collaborative care in the Primary Care Service Line. The Penn Integrated Care (PIC) program has served thousands of patients since its inception and won the UPHS Quality Operational Award. In addition, as a winner of the Innovation Accelerator competition, she created an integrated, proactive program on the inpatient units called Mental health Engagement Navigation and Delivery (MEND). Cecilia has led a variety of academic and institutional committees; developed didactic offerings and innovative clinical rotations for trainees; and collaborated on the reorganization and enhancement of the Department's clinical services. She has written on the challenges facing transitional aged youth, co-authored Penn Medicine's professionalism statement, and served as a fellow in the Professionalism Program at Penn Medicine.
Back to Top