Matthew Kayser, M.D., Ph.D.
Associate Program Director, Director of Research/Neuroscience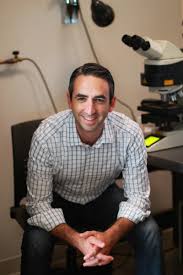 Dr. Matthew Kayser joined the faculty at the University of Pennsylvania as Assistant Professor Psychiatry and Neuroscience in January 2015. He received his ScB with Honors in Neuroscience from Brown University, and earned his MD/PhD from the University of Pennsylvania. He then pursued a residency in psychiatry at Penn, and maintains a clinical focus on issues at the intersection of sleep and mental illness. Dr. Kayser currently serves as Director of the Psychiatry Residency Research Track at Penn. Work in Dr. Kayser's laboratory centers on improving our understanding of how sleep abnormalities contribute to psychiatric disease. In particular, he uses the powerful model system Drosophila to investigate a critical role for sleep in the developing brain. Dr. Kayser's work has appeared in high impact journals such as Science and Neuron, and has been recognized with an NIH K08 Career Development Award, Burroughs Wellcome Career Award for Medical Scientists, March of Dimes Basil O'Connor Award, and Alfred P. Sloan Foundation Neuroscience Fellowship.
Back to Top