Multilevel Intervention
The Penn team's unique NIH-TAC (Transforming Academic Culture) Trial was funded by the National Institutes of Health to assess whether a multifaceted intervention enhances institutional culture, increases academic productivity and improves job satisfaction among women assistant professor faculty. Twenty-seven departments and divisions of the Perelman School of Medicine were randomized to either control (N=14) or intervention status (N=13). The multilevel interventions target women assistant professors, senior leadership, and institutional practices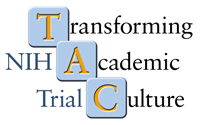 and policies through task forces created in each of the 13 intervention departments/divisions. The overall goal is to improve the culture of the work environment so that all faculty (both men and women) can succeed and contribute fully to academic medicine.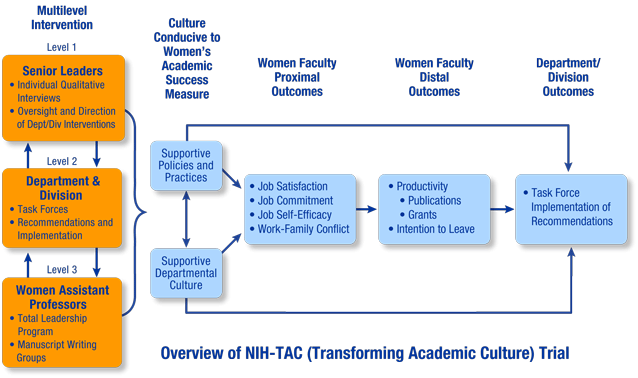 From the Leadership
Amy Gutmann, PhD, University of Pennsylvania President, has served as a key member of the trial's National Advisory Committee, reflecting her commitment to advancing women in leadership roles across the University and throughout the nation. 

"As a society, we realize our fullest potential when women as well as men are empowered," she said.  "When women are able to fulfill their promise, and have a voice in the decisions that shape their destiny, we all benefit." Her support of the NIH-TAC trial stems from her belief that admirable and successful leaders "are creative, highly motivated, hardworking people who understand the importance of collaboration and team building. These are exactly the qualities emphasized in the NIH-TAC trial's innovative programs, and I continue to be grateful for the important work on this grant and its support of women faculty at the Perelman School more broadly."

President Amy Gutmann
J. Larry Jameson, MD, PhD, Executive Vice President, University of Pennsylvania for the Health System and Dean of the Perelman School of Medicine at the University of Pennsylvania

"Shortly after arriving at Penn, I was excited to meet with the NIH-TAC Trial team. I was impressed that they are using an innovative school-wide research strategy to assess the trial's multifaceted approach to advancing the careers of junior women faculty at Penn. This research grew out of the FOCUS on Health & Leadership for Women program. The NIH-TAC team is leading a national effort to address the persistent challenge of women's slow advancement in academic medicine. I believe strongly that a more diverse faculty and leadership will bring about more creative solutions to address the significant challenges that we all face in academic medicine."  

Dean Larry Jameson
Arthur Rubenstein, MBBCh, former Dean of the School of Medicine and Executive Vice President of University of Pennsylvania for the Health System (2001-2011), is Chair of the NIH-TAC Trial's National Advisory Committee. His vision and guidance are invaluable to the success of this effort.

"I was delighted to see the NIH support academic health centers to enhance institutional environments where women succeed fully in their careers in medicine and science. I reviewed Drs. Grisso and Abbuhl's NIH-TAC proposal and found it to be innovative and boldly ambitious. I was confident that the research team would be successful because of their extensive experience in developing and growing Penn's nationally recognized FOCUS on the Health and Leadership for Women program. The proposal received a remarkable score from the NIH, and we are now in the midst of a unique prospective trial with 27 departments and divisions randomized into intervention and control groups. I am delighted to have been involved in supporting the trial, first with the recruitment of senior leaders and junior women faculty and now, as I continue my leadership of the National Advisory Committee. I wholeheartedly support this extraordinary effort to enhance the culture of academic medicine."  

Arthur Rubenstein
Task Force Initiative
Each of the 13 intervention departments and divisions in the School of Medicine assembled a task force of faculty and other key leaders. The goals of the task forces were to develop recommendations that would increase the supportiveness of the environment for women faculty and to implement changes in their department or division. Emily Conant, MD, is overseeing the department and division-specific interventions and working across the school to address the larger priority issues.
The Experiences of Two Task Force Chairs
By Emily F. Conant, MD, Director of the NIH-TAC trial's Task Force Initiative
One year after developing their recommendations, the 13 division/department task force members came together to present their progress. The meeting was attended by Dean Larry Jameson, other senior leaders in the school and multiple department chairs. Each task force chair presented their group's work on interventions to improve their division or department's environment for advancing junior women faculty. Not surprisingly, the majority of interventions, while targeting women assistant professors, were actually gender and rank neutral, benefiting all faculty within their departments. Interventions ranged from enhanced mentoring programs with improved accountability and support, to home reading stations for on-call radiologists, to job sharing to improve work-life flexibility. Below are two "local interventions" chosen from the group of 13 intervention departments: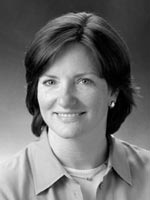 The Pediatric Oncology Task Force, under the leadership of Dr. Anne Reilly, decided to examine the clinical time commitments of junior and senior faculty. Traditionally, junior faculty cover most of the weekends and holidays. When the time spent on call during weekends and holidays was calculated, it represented an additional 5% of a faculty member's time, which is equivalent to two weeks of service. A new schedule was made which resulted in redistribution of coverage across the division, often increasing senior faculty's weekend and holiday coverage. After six months of the "new schedule" 71% of junior faculty reported a perceived decrease in their clinical workload, and 40% felt their productivity had improved. In addition, several faculty commented that they appreciated senior faculty taking more call and felt more positive about the collegiality and work environment in the division.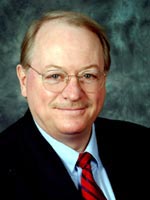 The Department of Psychiatry consists of over 300 faculty spread out geographically across the Penn Medicine network. To assist Chair Dr. Dwight Evans with helping faculty navigate their careers, the position of Vice Chair for Faculty Affairs and Professional Development (VC FAPD) was created. Dr. David Dinges, Chair of the Department of Psychiatry Task Force, was recruited for the position. Dr. Dinges works closely with both the Chair and the Departmental COAP to assure that faculty are receiving optimal mentoring and career advice. He reviews CVs and helps faculty take advantage of appropriate development and leadership opportunities. He also aids in conflict resolution regarding research time, authorship and professionalism. After nearly two years in the position, Dr. Dinges has logged in hundreds of actions to assist the Chair's Office in recruitment, promotion and retention of faculty. This initiative mirrors the directive from President Amy Gutmann on "Faculty Excellence and Diversity" as well as reflects recommendations arising from Dean Jamison's "Strategic Planning Committee on Faculty Life."
Women Assistant Professors
What feedback have they shared with us?
| | | |
| --- | --- | --- |
| "Absolutely the best training I have taken in regard to time management, developing practical ways to increase productivity, and demystifying the publication process." | "It is by far the most useful course I have taken at Penn at the academic level. All new tenure-track faculty should take this." | "The course provided excellent information that I have not encountered elsewhere regarding the writing process. I found opportunities to learn from other group members highly informative as well." |
Manuscript Writing Group
Two senior women faculty in the Perelman School of Medicine, Drs. Karin McGowan and Seema Sonnad, led a semester-long, intensive manuscript writing course.
| | | |
| --- | --- | --- |
| "The course revealed new ways to accomplish long-term personal goals and reinforced the value in helping others." | "I realized I cannot define myself as a success or failure only on the basis of promotion ... there are many parts to my life and many ways to measure success." | "The course did an excellent job of helping me to clarify my goals across all areas of my life. This task alone is useful for making decisions in regard to career, family and self." |
Total Leadership
Dr. Stewart Friedman, Professor in the Wharton School of Business at Penn, led an adaptation of the nationally recognized Total Leadership Program he founded. The program is designed to change the experience of work so that it's more enriching through its connection to the other domains of life.
TAC-Trial Manuscripts, Abstracts and Awards
January 1, 2011 – May 1, 2012
A culture conducive to women's academic success: development of a measure. Academic Medicine [In press].
Westring AF, Speck RM, Sammel MD, Scott P, Tuton LW, Grisso JA, Abbuhl SA
Women's health in academic medicine: the role of work-family conflict. Journal of Women's Health 2011: 20 (3) 503-504.
Speck RM, Westring AF, Sammel MD, Scott P, Tuton LW, Grisso JA, Abbuhl SA
Work‐family culture in the context of women's careers. Manuscript presentation at the International Center for Work and Family Conference, "Innovations in Work‐Family Research and Practice," in Barcelona, Spain, July 2011.
Westring AF, Sammel MD, Speck RM, Tuton LW, Scott P, Abbuhl SA, Grisso JA
Overview of NIH‐TAC trial progress. Poster presentation at the AAMC Annual Meeting in Denver, Colorado, November 2011.
Abbuhl SA, Scott P, Tuton LW, Westring A, Speck RM, Sammel M, Conant EF, Friedman S, Sonnad S, McGowan K, Grisso JA

"Local" interventions at the department level: a key component of a multi‐tiered approach to promote institutional change. Poster for the Association of American Medical Colleges Annual Meeting, November 4-9, 2011, Denver, Colorado.


Conant EF, Scott P, Tuton LW, Westring AF, Pati S, Reum J, Sammel MD, Speck RM, Grisso JA, Abbuhl SA
Awarded First Place in the category of Women in Medicine.