Center for the Study of Sex and Gender in Behavioral Health
This Center is the result of a National Institute of Mental Health and Office of Research on Women's Health grant to study mood disorders across the female lifespan. Jointly awarded to Dr. C. Neill Epperson and Dr. Tracy Bale, this grant hopes to improve our understanding of how diseases, and affective disorders in specific, affect men and women differently. Together, Drs. Epperson and Bale hope to shed light on the gender differences in common mental health disorders such as depression, anxiety and somatic complaints.
Read the full article in the Philadelphia Inquirer regarding the Center Announcement
---
You can read all the news related to the Center on this page. Articles, new developments and interviews with the study team will be updated in real time. Bookmark our page and check back frequently for all the latest information about these exciting projects and the Center's growth and development!
---
BIRCWH Scholar Montserrat Anguera Featured by Penn News Today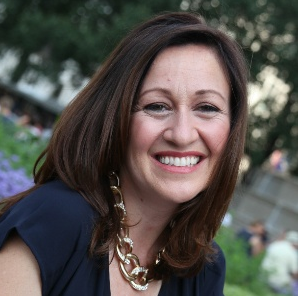 You can read more information about Dr. Anguera's research on X-chromosome inactivation by clicking here.

Meet the New BIRCWH Scholars!
In the fall of 2015 Drs. Neill Epperson and Tracy Bale became the recipients of the Building Interdisciplinary Research Careers in Women's Health (BIRCWH) Award through the Office of Research on Women's Health (ORWH). With this award, Drs. Epperson and Bale put out a request for applications to all schools within the University and CHOP for junior familty who were looking to build careers within the field of women's health or gender studies research. Two BIRCWH Scholars were chosen to receive 2-year grants with funds for protected research time and peodecural support.
For more information about the Scholars and their research interests, click here.
Gender Gap in Pay Seems to Affect Women's Mental Health
Huffington Post reports that the gender pay gap appears to affect women's mental health, according to a study published in the journal Academia.After analyzing "information from 22,581 working adults who were 30 to 65 years old based on a nationally representative survey from 2001-2002," then "using a 'diagnostic interview for use by experienced interviewers without clinical training' from the American Psychiatric Association's Diagnostic and Statistical Manual" to determine if participants had generalized anxiety disorder or major depressive disorder, researchers found that when women made less money than men, they had twice the likelihood for depression and four times the likelihood of general anxiety disorder.
To read the Huffington Post article, click here.
To download the original article, click here.
Prenatal Stress and Developmental Issues in Mice
Dr. Tracy Bale, Associate Professor of Psychiatry at the Perelman School of Medicine and Director, Neuroscience Center at the University of Pennsylvania School Of Veterinary Medicine, was recently featured by Penn News regarding her findings that an enzyme found in the placenta called OGT translates maternal stress into a fetus's developing brain. To read the full article, click here.
Moms May Pass Effects of Stress to Offspring
Dr. Tracy Bale presented findings from two recent animal studies at the annual meeting of the Society of Neuroscience in San Diego. The findings suggest that moms can pass stress to their fetus through vaginal bacteria and through the placenta.
For more information on these studies, click here
Dad's Stress Can Affect Offspring Brain Development
Dr. Tracy Bale was interviewed regarding a research study which found that stress on males can produce long-term changes to sperm that reprogram the offspring HPA stress axis regulation.
Read the full interview and article here
Drs. Epperson and Bale Highlighted in the Penn Almanac
Dr. Epperson and Dr. Tracy Bale were honored on the front page of the University of Pennsylvania Almanac for receiving the NIH grant to study sex and gender differences.
Click here to see the article in the Almanac
Back to Top