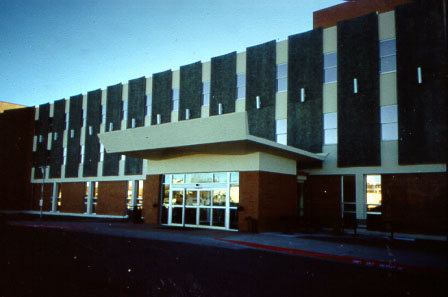 Rehoboth McKinley Christian Health Care Services Medical Center in Gallup, New Mexico
Course Description
This rotation enables the student to gain experiences in ambulatory care in rural culturally diverse settings in New Mexico. This arrangement between Penn and a community hospital in Gallup allows the student to work in a variety of settings including general medicine and pediatrics, family medicine, emergency care, community health and alcohol treatment centers. Based in the RMCH Hospital but including experiences in the Gallup Indian Health Hospital, it combines Western medicine with Navajo traditions. Experiences include working in offices, visits to the reservation with community nursing, and participation in alcohol treatments, which include both innovative community activities and traditional approaches such as sweat tents and talking circles. The course is flexible in that students can modify their schedules to better suit their interests.

At the end of the month, the student will have experienced a high level of rural medicine practice, see the expanded scope of skills required for rural practitioners, have increased awareness of the importance of culture in medicine, and observe community involvement in healthcare.

In addition to medical training, students will have the opportunity to explore the Southwest during their time off. The hospital provides room and board.
---