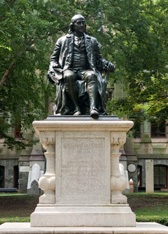 Department of Pathology & Laboratory Medicine Research Support Services
The Pathology and Laboratory Medicine Department (P&LM) provides a vast range of diagnostic and therapeutic services for the Health System. In addition, the wide scope of expertise of its faculty is available to provide support for scientific research projects, as participants in diagnostic procedures or infusional therapeutics, as consultants, or as co-investigators. The Department has six Divisions, Anatomic Pathology, Neuropathology, Laboratory Medicine, Transfusion Medicine and Transfusion Medicine, Pediatric Pathology, and Experimental Pathology. Investigators are encouraged to take advantage of the expertise available and directly contact the appropriate faculty members / laboratory directors for guidance or participation in research project design, implementation, and analysis.

The Pathology Clinical Service Center (PCSC) was launched to streamline access to all of our research services. The goal of the PCSC is to promote and facilitate translational research by providing comprehensive blood and tissue-based services to investigators. Among these services are those that traditionally are only provided by Anatomic and Clinical Pathologists in the clinical setting. Interested researchers should contact the appropriate person by following the link above.