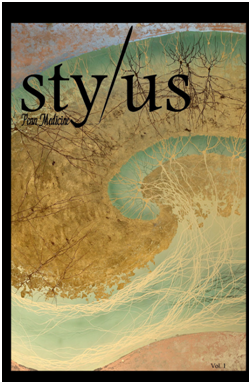 Welcome to Stylus!
We are a peer-reviewed literary and artistic journal that aims to provide a creative outlet for the medical and biomedical community at the University of Pennsylvania.
We publish annually and submissions are accepted until our annual deadline in late March. Submissions can be poetry, prose, photography, and other creative artforms (cartoons, recipes, sketches are all welcome)!
Please visit our website (http://pennstylus.wordpress.com/) to learn more about our journal, how you can contribute, view our past issues, or contribute to our on-line blog.
If you have any questions about us or would be interested in working as a part of our editorial board, please email Yun Rose Li at liyun@mail.med.upenn.edu.
If you would like to submit, please mail your submission as an attachment to pennmedjournal@gmail.com.
Thank you for your interest!
Stylus Co-Founders:
Peter Guyon
Yun Rose Li
Akosua Nti
Stylus Faculty Mentors:
Horace Delisser, MD
Zachary Meisel, MD