Home
The dramatic increase in the prevalence of obese and overweight individuals over the past two decades has intensified interest in obesity and its co-morbidities – type II diabetes mellitus and cardiovascular disease. While there are presently no pharmacological treatments that curtail excess feeding and yield meaningful sustained weight loss there is a surgical intervention – gastric bypass surgery – that results in significant and sustained weight loss, as well as rapid and dramatic improvement in type II diabetes mellitus.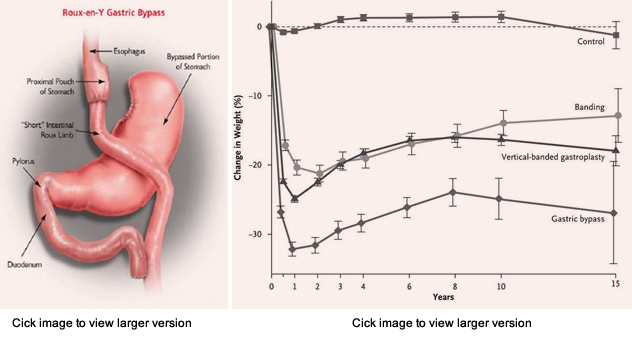 "Gastrointestinal Surgery as a Treatment of Obesity and Diabetes: Efficacy and Underlying Mechanisms" represents an important effort by the Institute for Diabetes, Obesity and Metabolism's Integrative Research Program to showcase the positive clinical outcomes of gastric bypass surgery and to provide an up to the moment analysis of physiological systems and signals including elevated levels of the GI hormone GLP-1 that may contribute to these profound clinical effects. There are many laboratories and programs on Penn's campus that are engaged in research related to this topic. We hope this retreat will bring Penn's large obesity-diabetes community together in an effort to focus resources to more effectively treat these diseases.
Dr. Harvey Grill, who is director of IDOM's Integrative Research Program and an expert in gut-brain communication, is organizing this interactive and exciting retreat. Dr. Lee Kaplan will deliver the keynote lecture. Dr. Kaplan's clinical expertise is in the areas of obesity medicine, as well as gastrointestinal and liver diseases and he has a particular interest in the effects of gastrointestinal surgery on type II diabetes mellitus. Attendees will also hear from other distinguished speakers: Dr. Robert Margolskee an expert on gut chemosensation and secretion, Dr. Noel Williams, a leading GI surgeon, Dr. David Sarwer, an expert on human obesity and Dr. Richard Schwab an expert in sleep medicine.
Another highlight will be presentation of posters on the range of topics under the banner: Gastrointestinal Controls of Energy Balance and Glycemia.
In addition to the sponsorship provided by the IDOM, we would like to acknowledge the Center for Molecular Studies in Digestive and Liver Disease and the Center for Weight and Eating Disorders for their generous support of this event.
We encourage all interested faculty, postdocs, graduate students, and research staff to attend this event.