Synovial Biopsy, Synovium, Synovial Fluid & Arthrocentesis
About H. Ralph Schumacher, Jr., M.D.
H. Ralph Schumacher, Jr., MD is Professor of Medicine at the University of Pennsylvania School of Medicine, Director of the Arthritis-Immunology Center at the Philadelphia VA, and former Chief of Rheumatology at the VA Medical Center, Philadelphia. He has been studying all aspects of the synovium, synovial fluid and crystal deposition disease for 40 years. He is preparing this resource to make his educational material widely accessible and to encourage dialogues on these subjects. He is author of scientific papers, books, and many reviews and editorials. His work has addressed clinical aspects, light and electron microscopy, immunohistochemistry, molecular biology and physiology of the joint.
Dr. Schumacher's CV is available online: HRS CV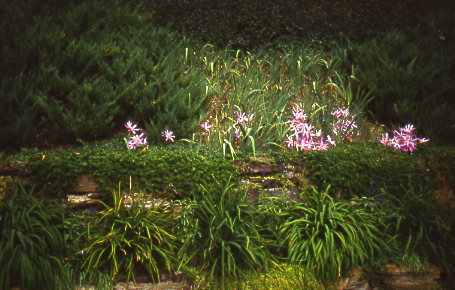 Colchicum autumnalis, Fall 1985 in the Schumacher garden.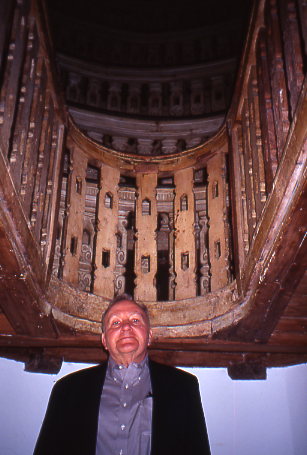 H. Ralph Schumacher in an ancient medical theatre in Padova, Italy.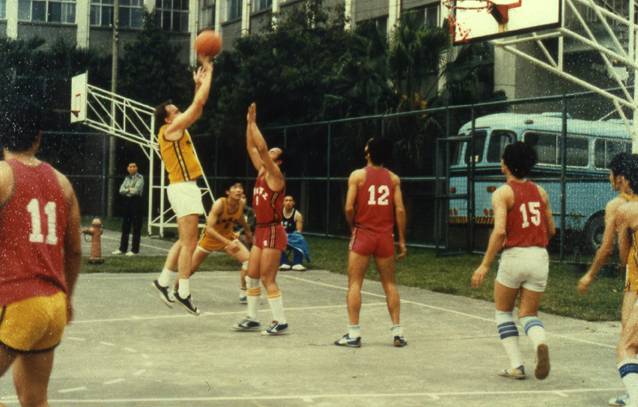 H. Ralph Schumacher playing basketball in Taipei during sabbatical, 1981.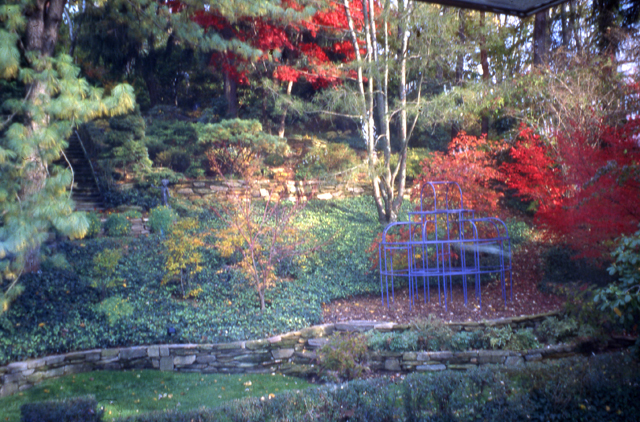 Spring 2008, Schumacher garden, view up past jungle gym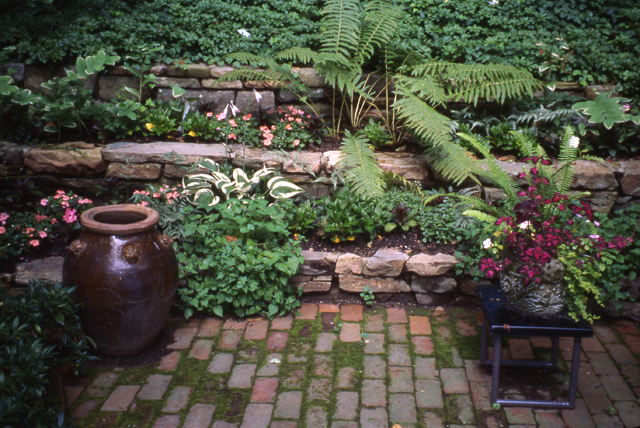 Schumacher garden patio, Spring 2008.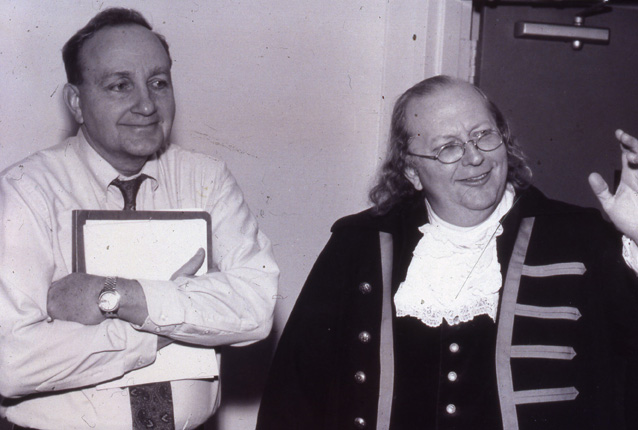 Dr. Schumacher and gout sufferer "Ben Franklin"
Click Here to See the Opening Lecture at ACR 2009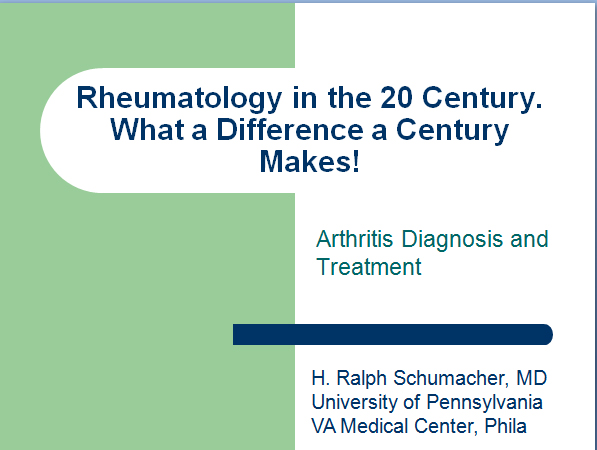 Click Here to See Article in VA Newsletter, Summer 2011, featuring Dr. Schumacher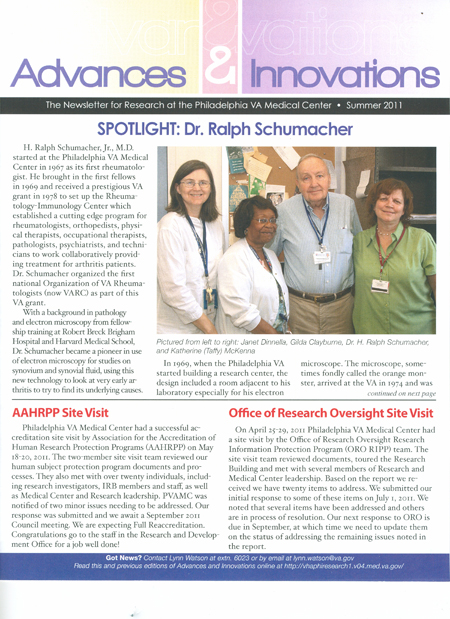 Click Here to See Article in The Rheumatologist, Jan. 2010 featuring Dr. Schumacher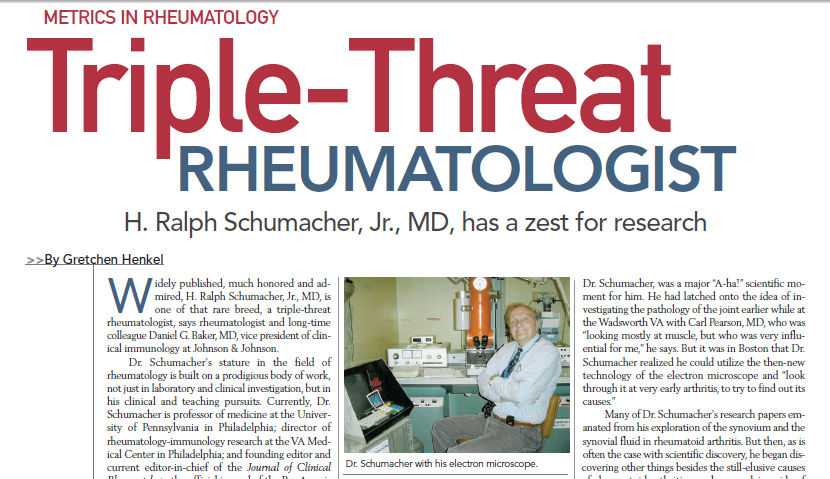 © The Trustees of the University of Pennsylvania || Template Design: SOMIS Web Team