Synovial Biopsy, Synovium, Synovial Fluid & Arthrocentesis
About H. Ralph Schumacher, Jr., M.D.
H. Ralph Schumacher, Jr., MD is Professor of Medicine at the University of Pennsylvania School of Medicine, and former Chief of Rheumatology at the VA Medical Center, Philadelphia. He has been studying all aspects of the synovium, synovial fluid and crystal deposition disease for more than 45 years. He is preparing this resource to make his educational material widely accessible and to encourage dialogues on these subjects. As noted in the CV, he is author of scientific papers, books, and many reviews and editorials. His work has addressed clinical aspects, light and electron microscopy, immunohistochemistry, molecular biology and physiology of the joint.
Dr. Schumacher's CV is available online: HRS CV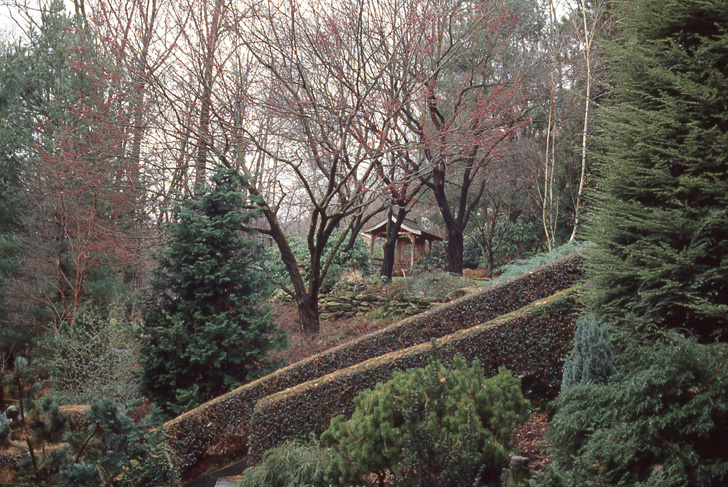 Schumacher garden, December 1991.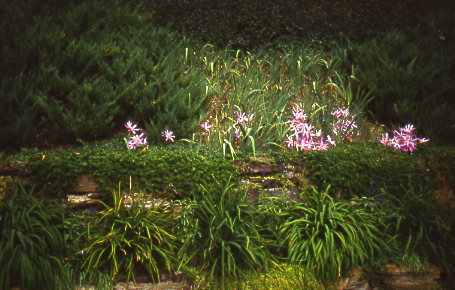 Colchicum autumnalis, Fall 1985 in the Schumacher garden.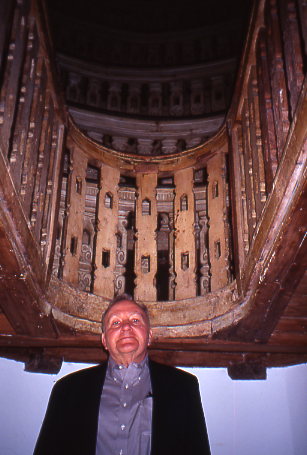 H. Ralph Schumacher in an ancient medical theatre in Padova, Italy.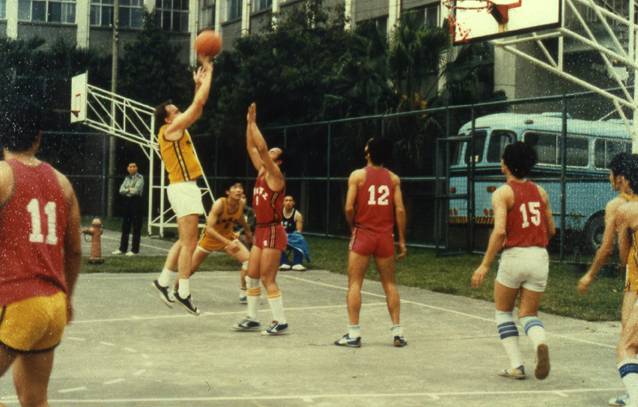 H. Ralph Schumacher playing basketball in Taipei during sabbatical, 1981.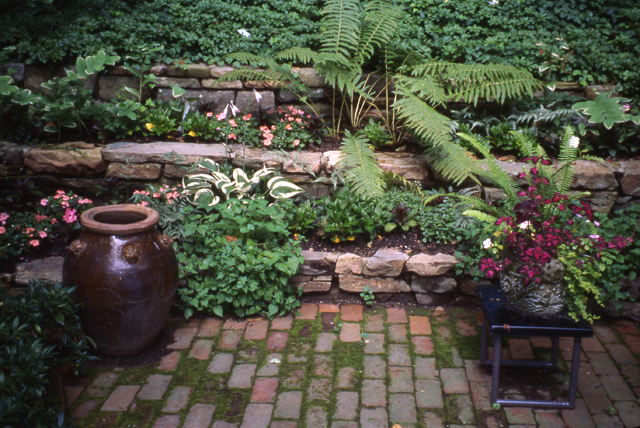 Schumacher garden patio, Spring 2008.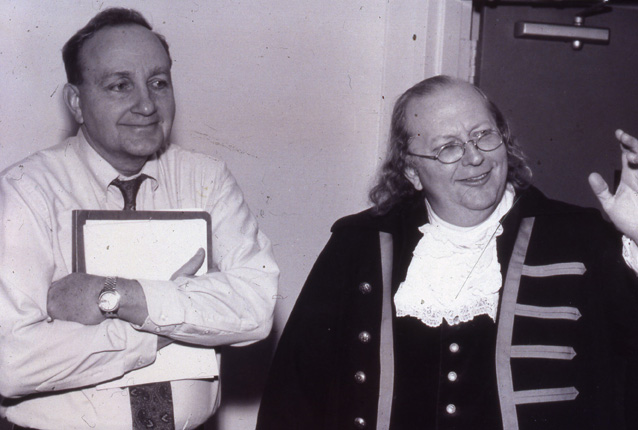 Dr. Schumacher and gout sufferer "Ben Franklin"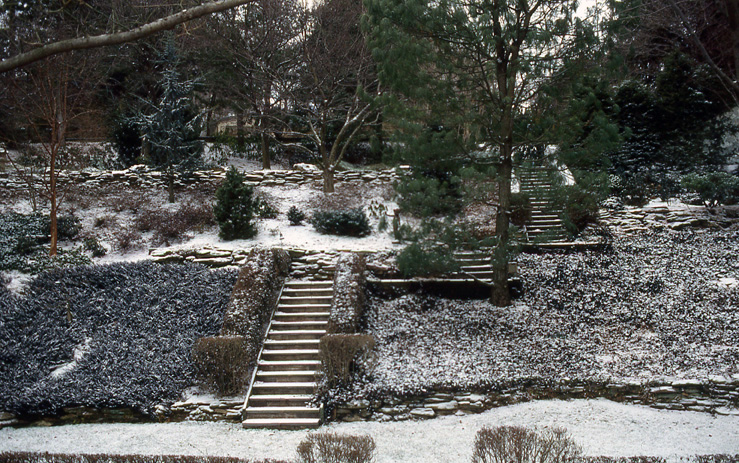 Schumacher garden, January 1991.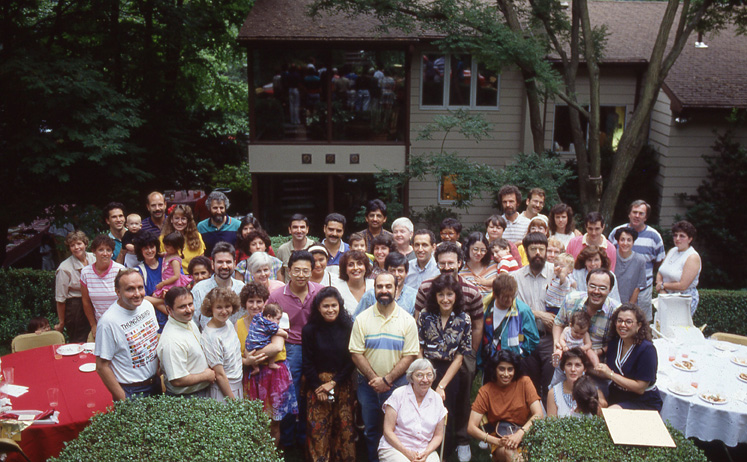 Rheumatology Section party, Schuamcher house, June 1991.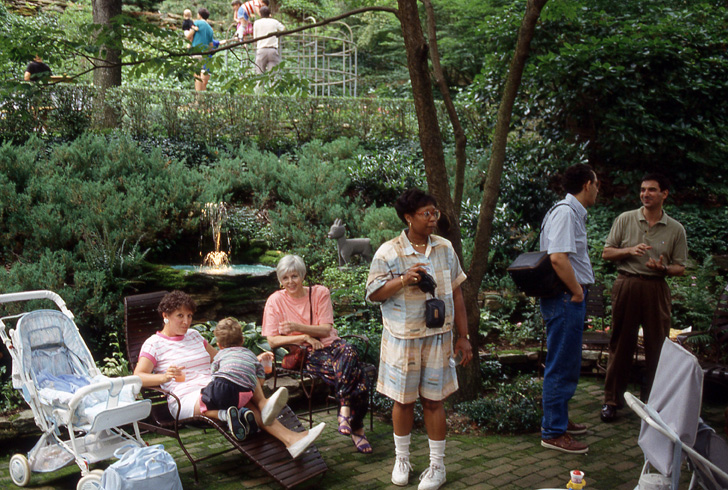 Gilda, and others, at our Rheumatology Section party, June 1991.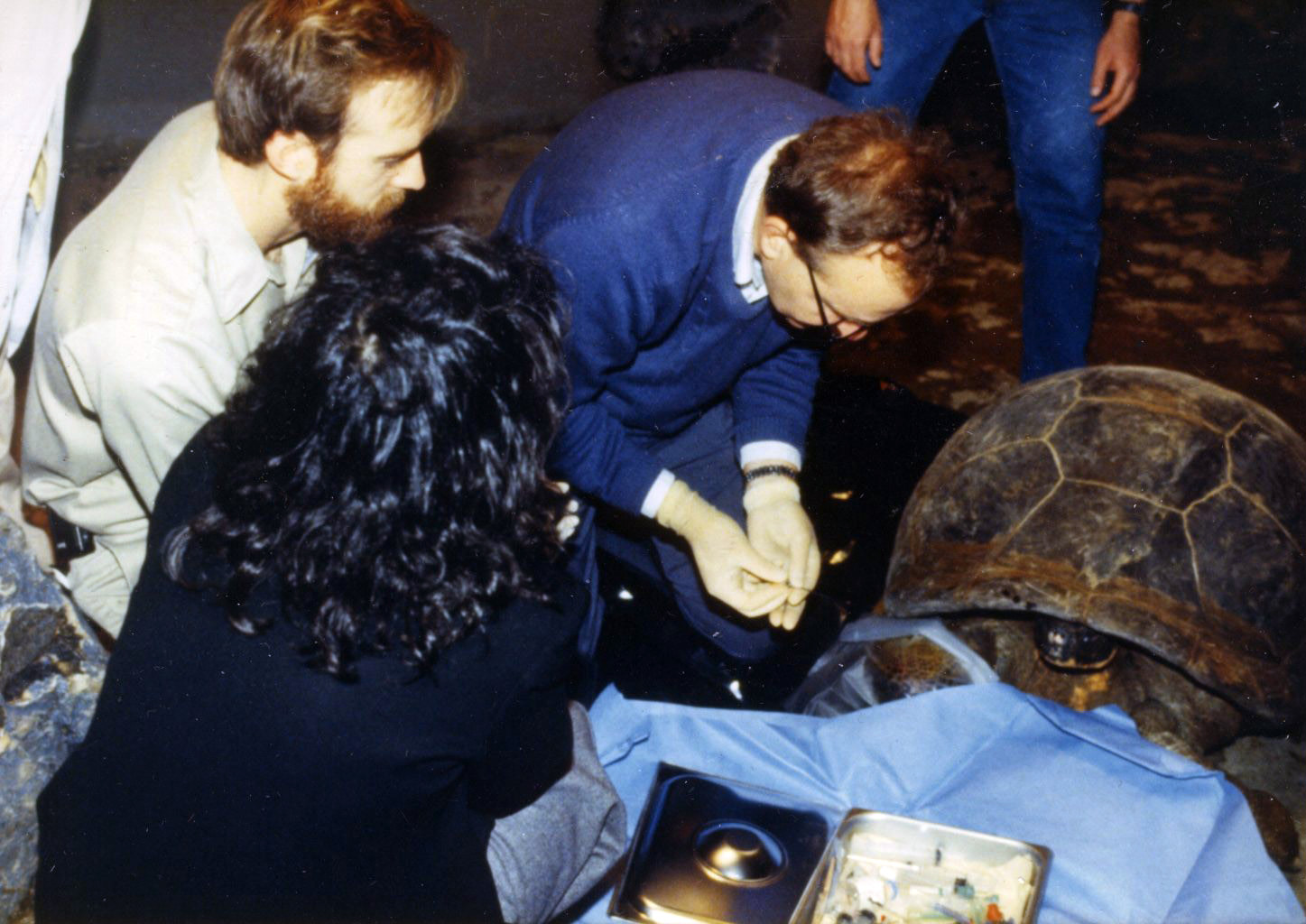 Dr. Schumacher and team assisting a turtle!.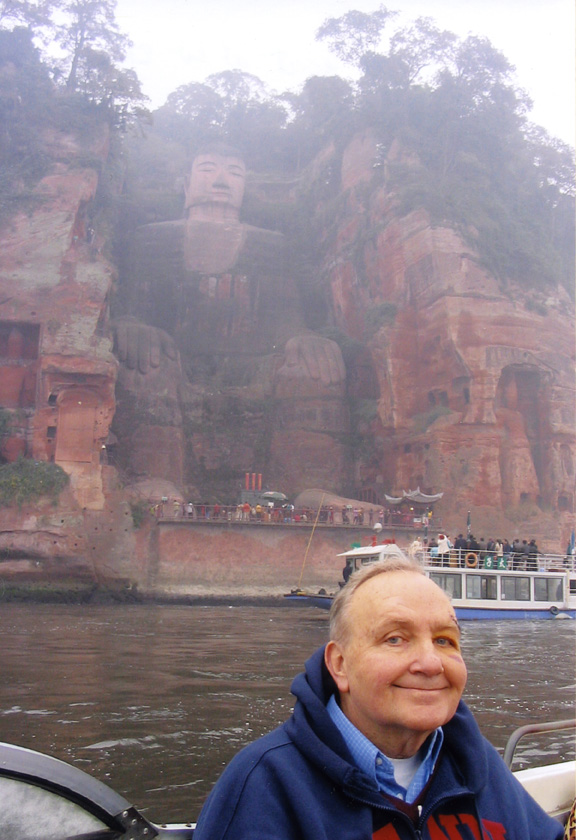 Schumacher in China.
Some Life Lessons that I See Suggested from My Electron Micrographs:
REACH OUT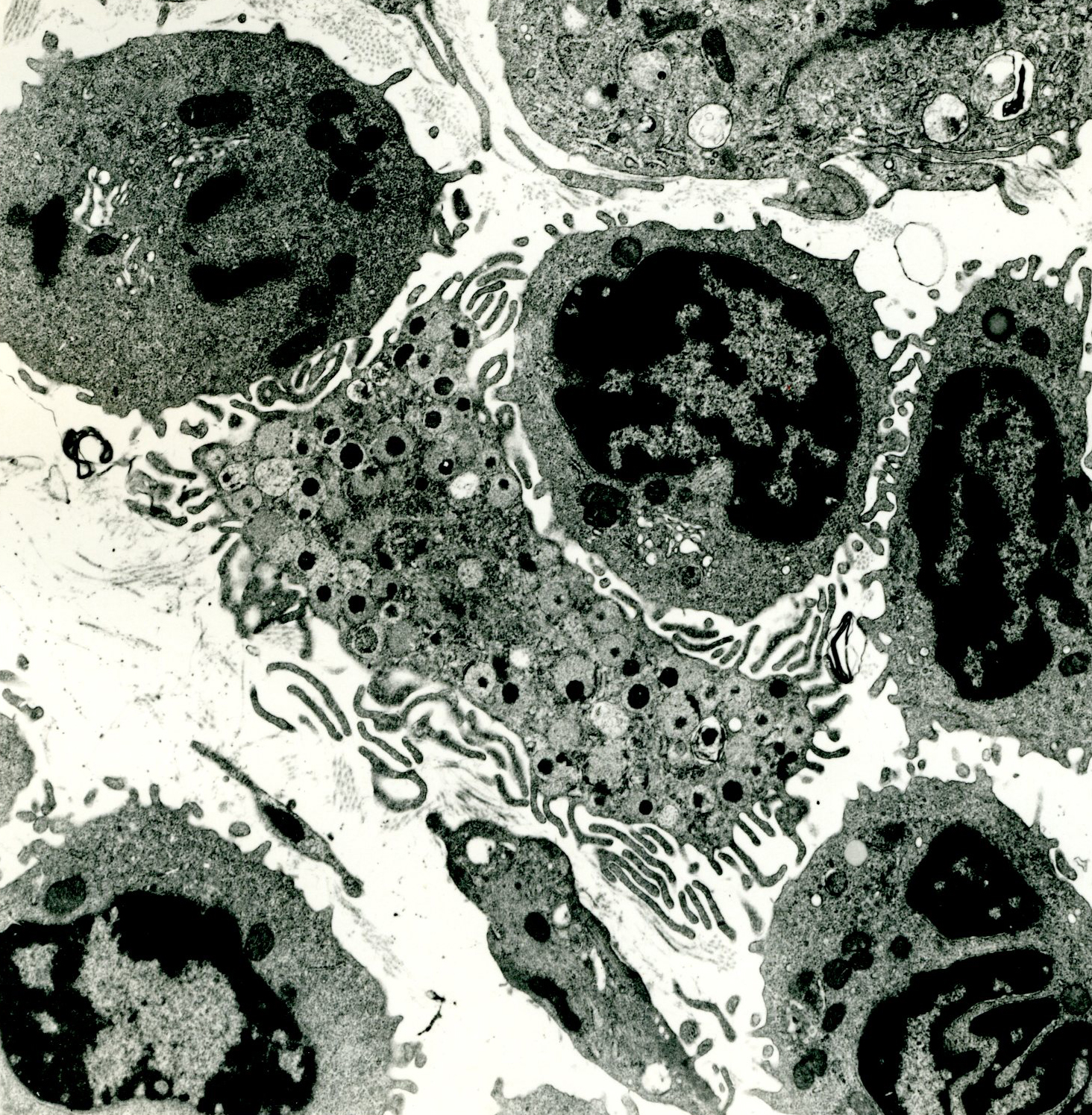 This synovial macrophage is reaching out with dramatic processes to enfold a lymphocyte. EM, 7500X..
STICK TOGETHER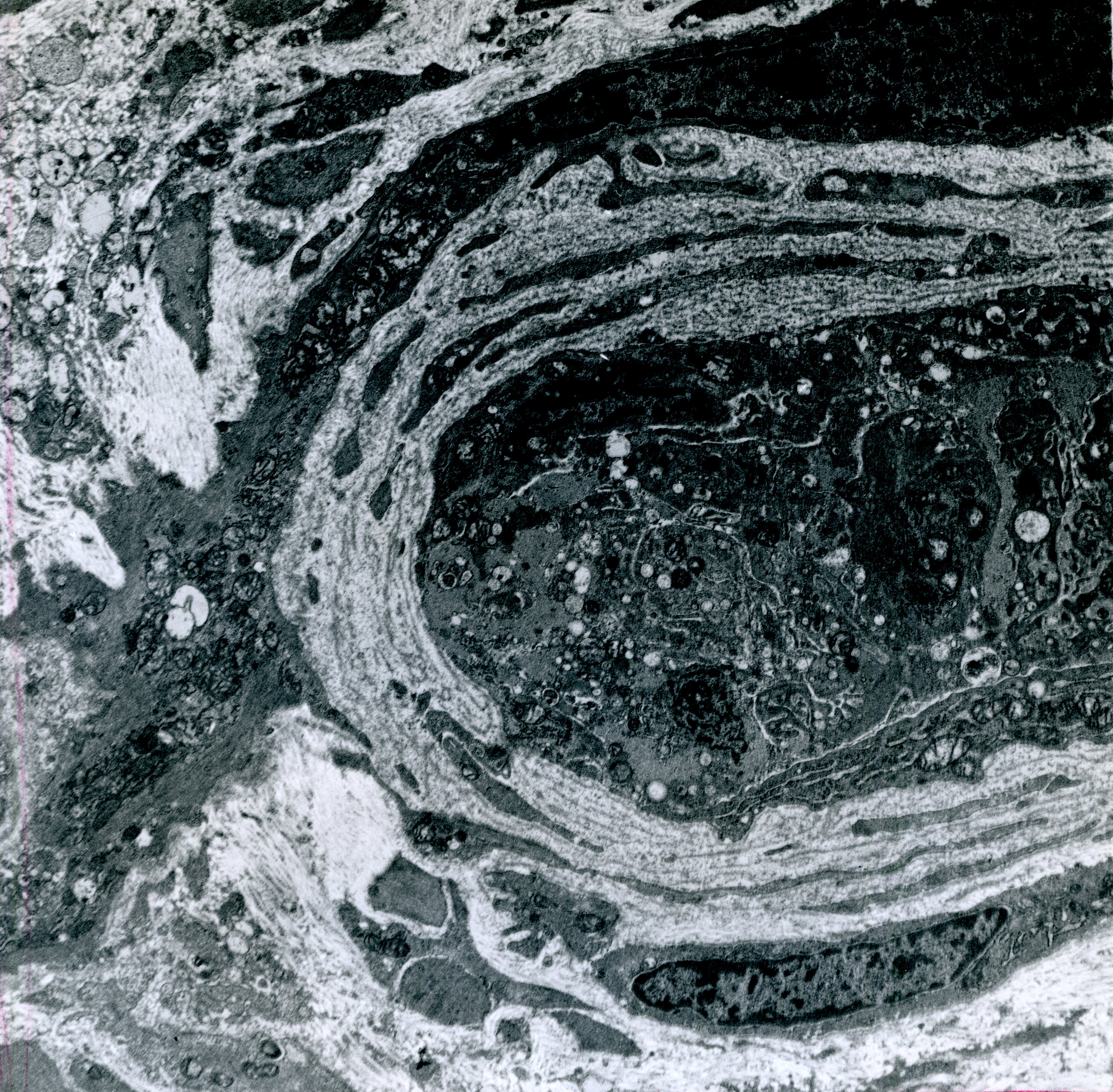 Platelets sticking together are occluding synovial vessel. Multilaminated basement membrane seems to suggest a wrapping. EM, 5000X.
COOPERATE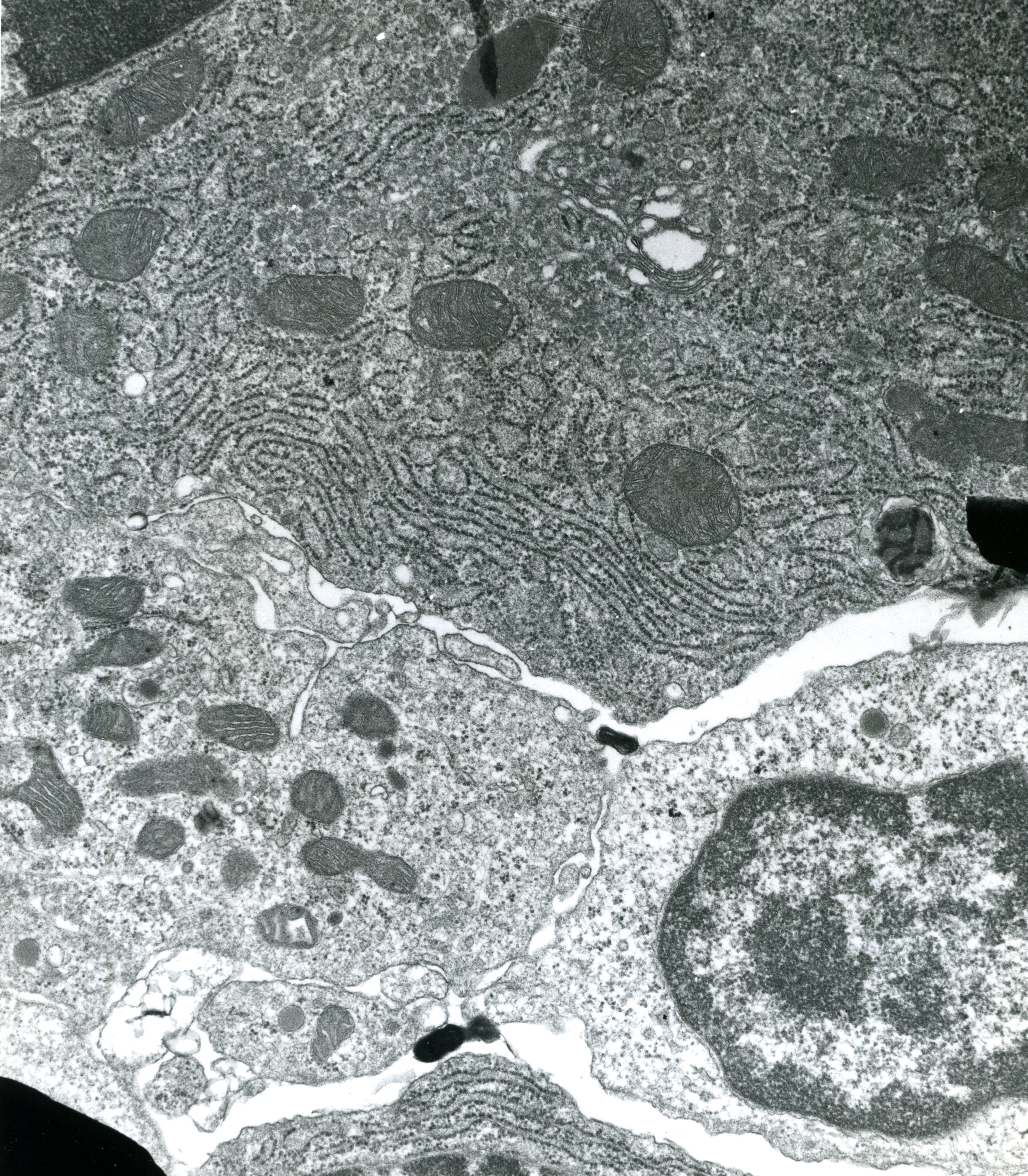 Activated lymphocytes and adjacent plasma cell with rough endoplasmic reticulum cooperate in stimulation and antibody production. EM, 25,000X..
DEPART FROM THE ROUTINE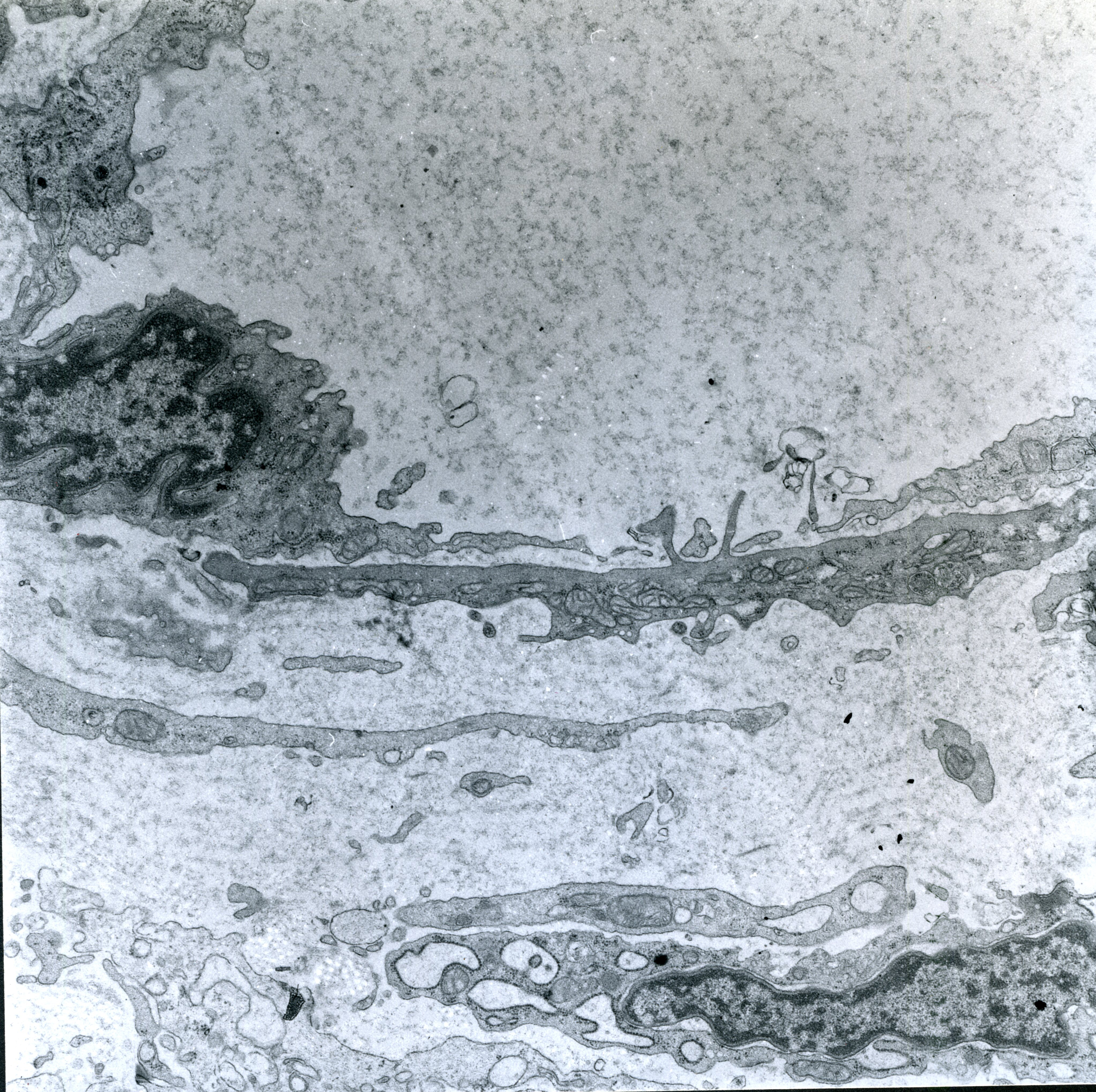 Very unusual pericyte processes depart from the routine and extend through venule endothelial gaps, EM, 10,000X..
HUG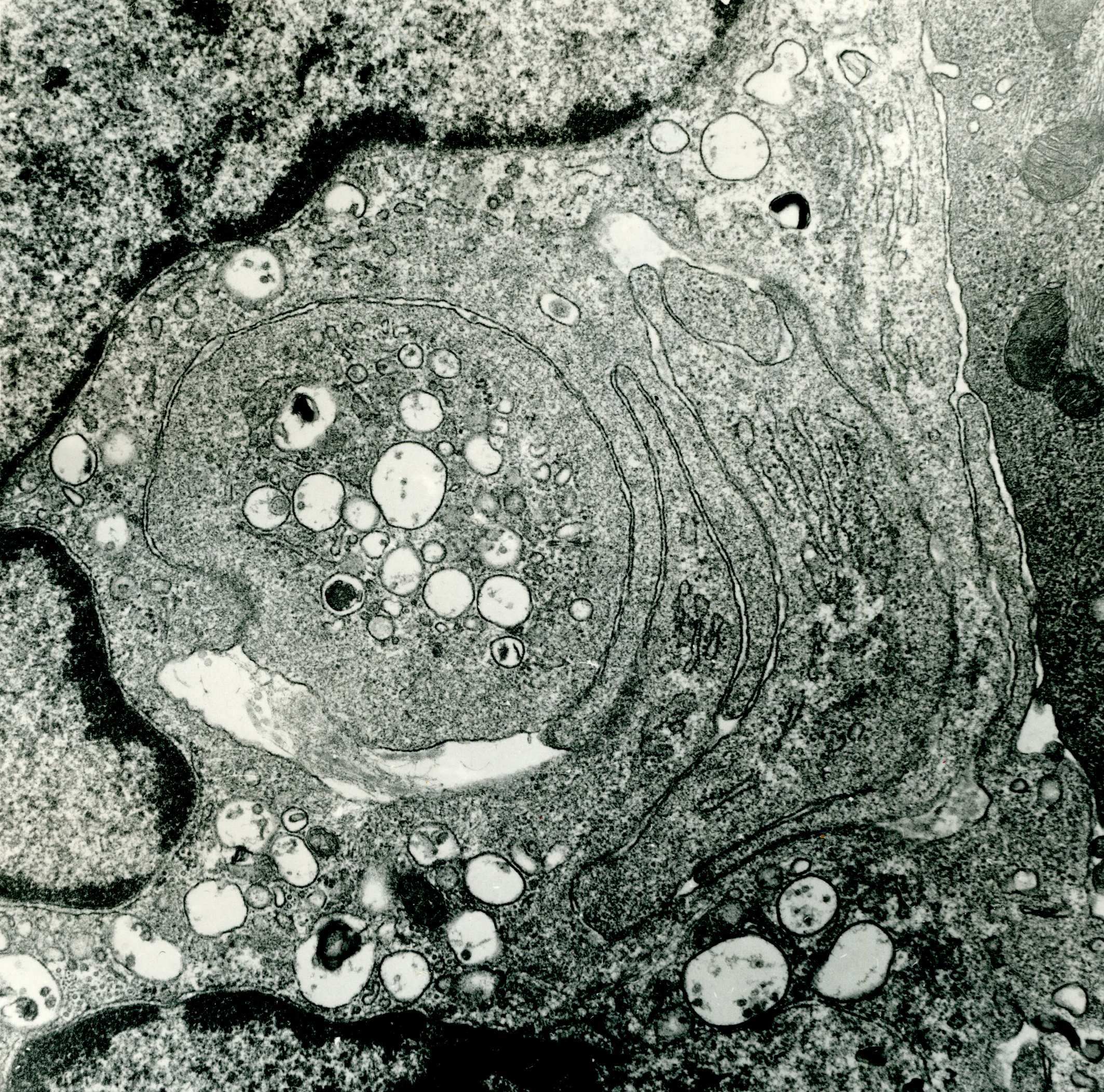 Multiple "arms" from this synovial cell enfold a process from another cell. EM, 30,000 X.
TAKE ACTION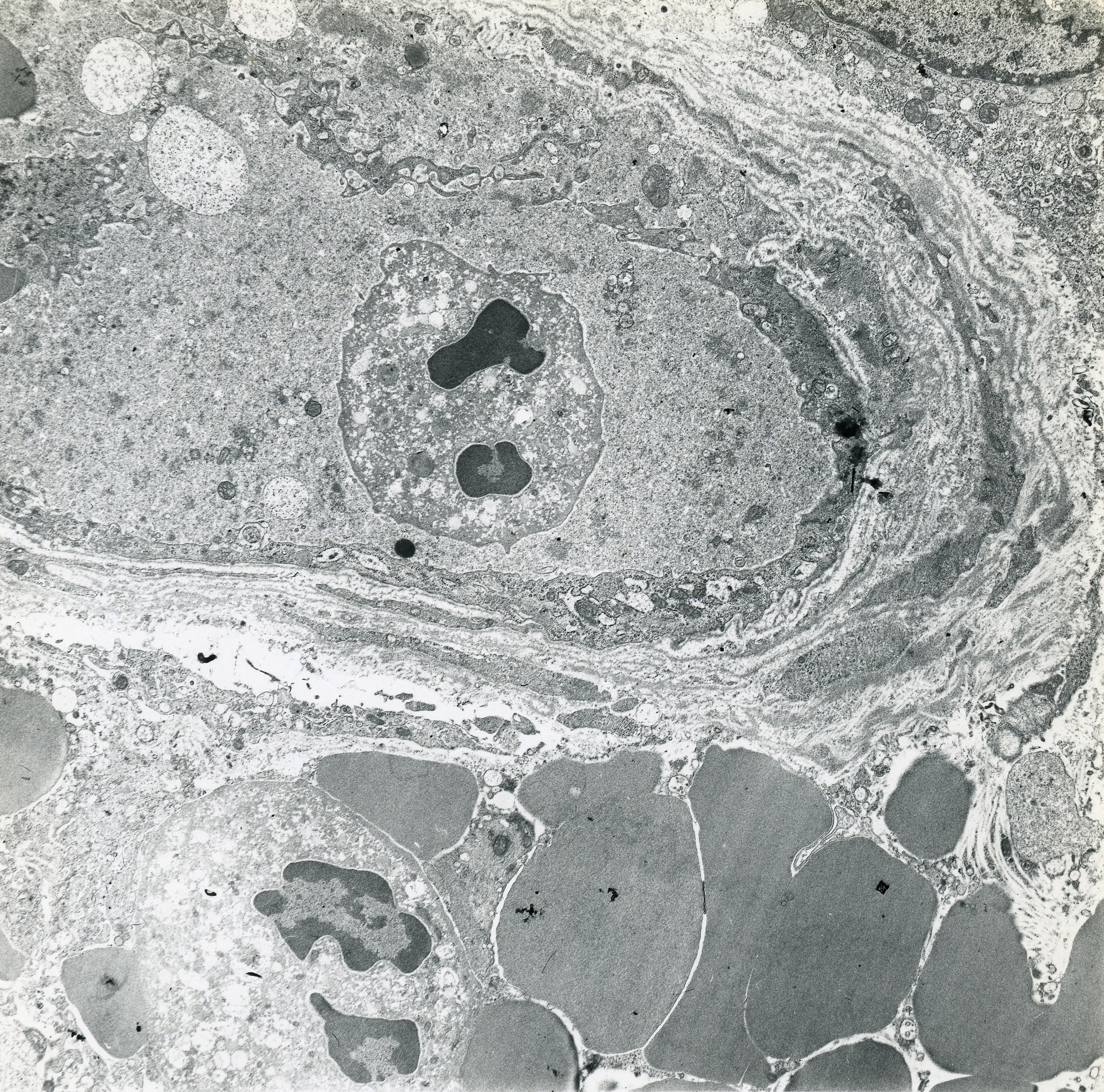 This intraluminal leukocyte is degranulating in a vessel wall injured by dense deposits of presumed immune complexes, EM, 6,000X.
BE FLEXIBLE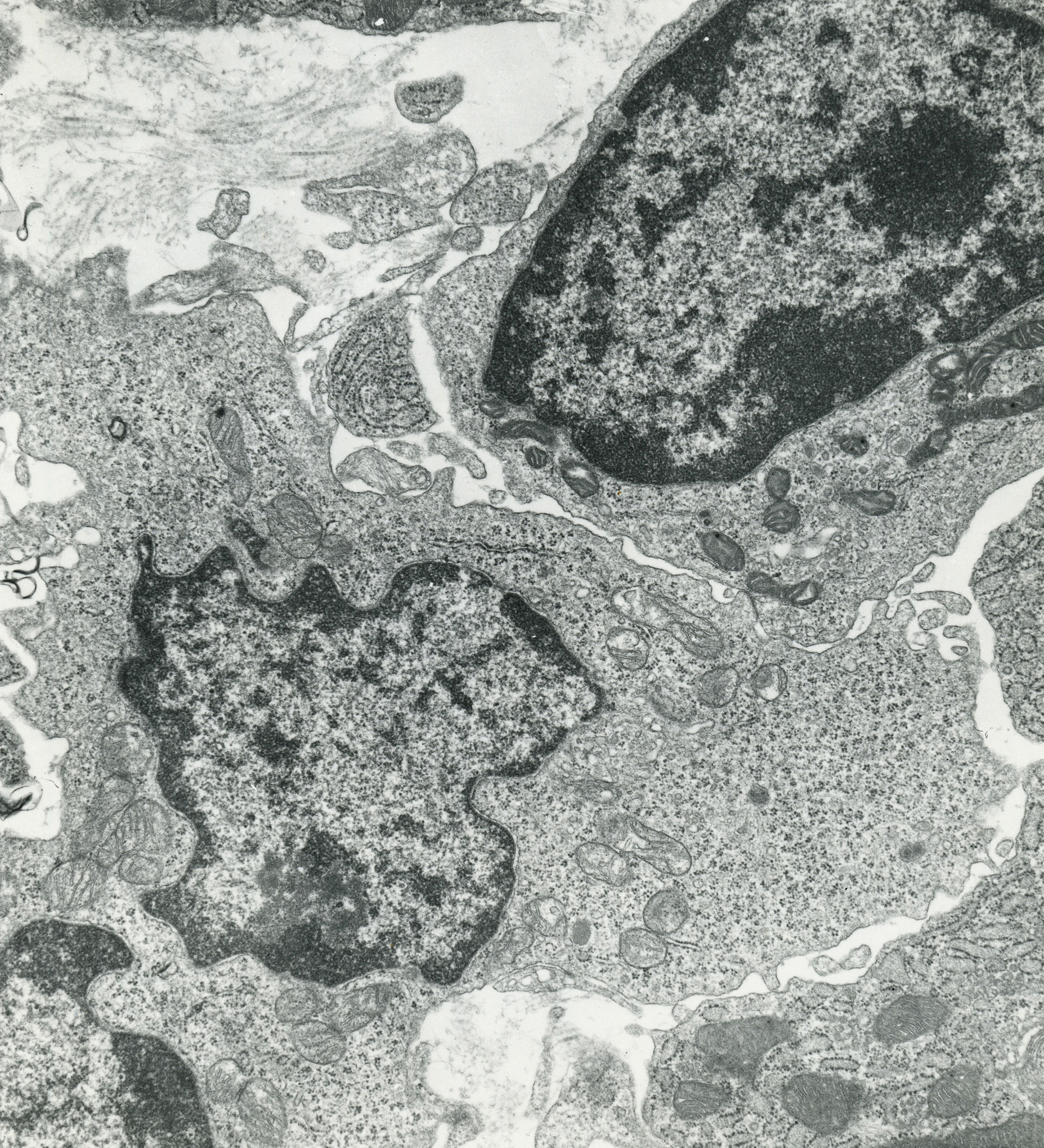 The large cell with profuse polyribosomes is a lymphoblast transformed from a small lymphocyte. EM, 20,000X.
TRY TO HEAL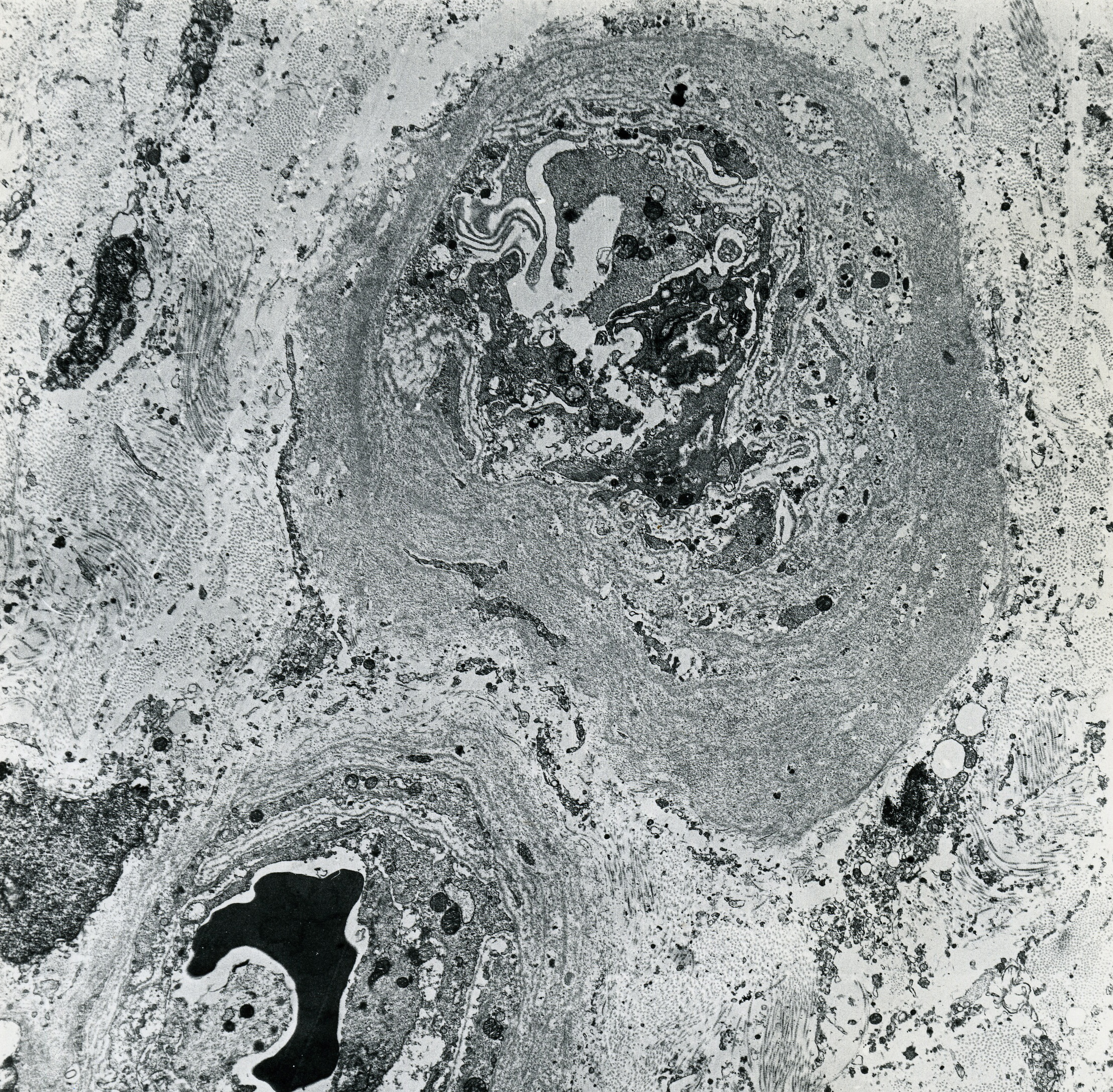 A vessel has been destroyed and is beginning to be replaced by a fibrous scar. EM, 6,000 X.
BE A BIT MYSTERIOUS AND NOT AFRAID TO BE PUZZLED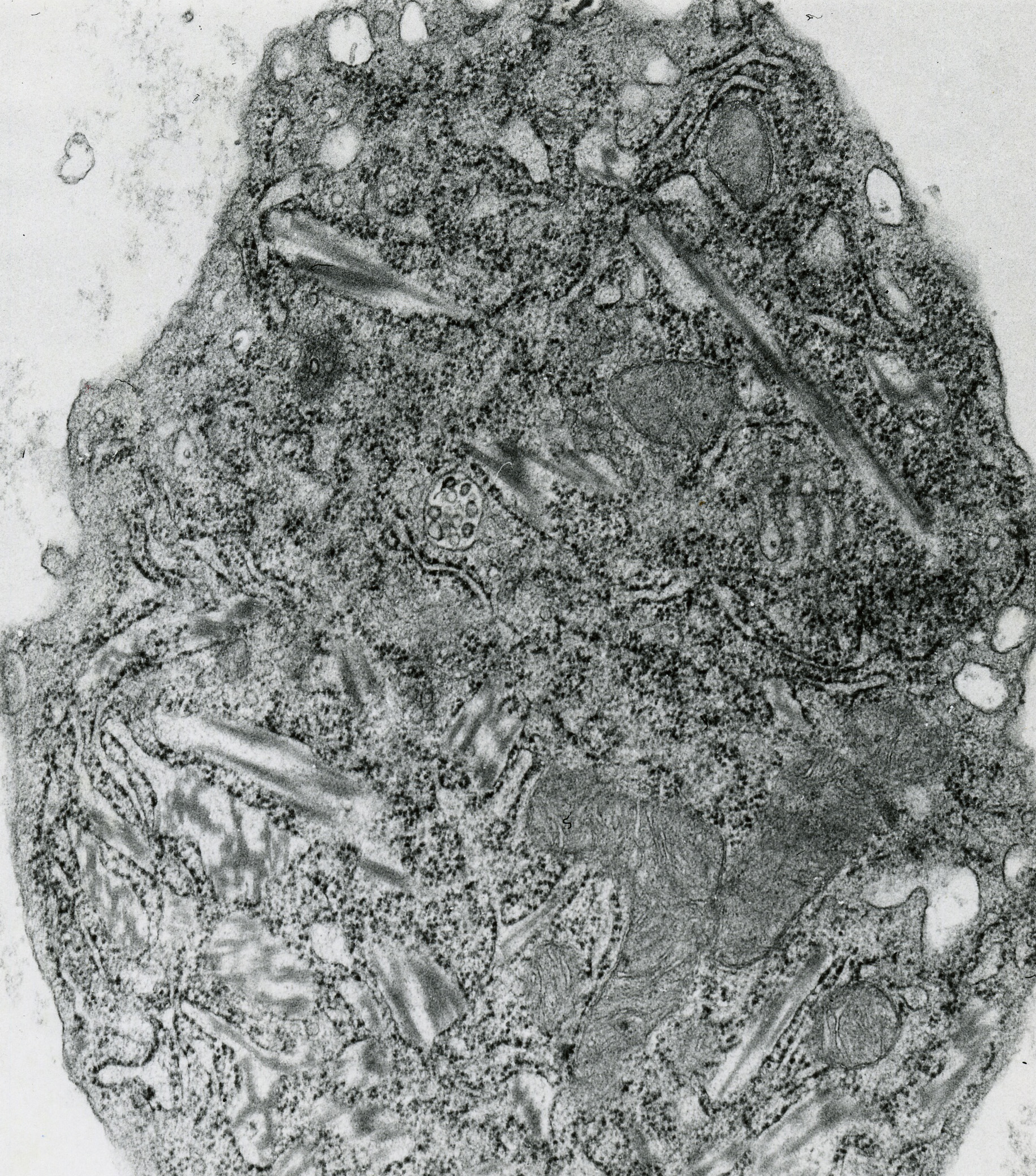 What is going on in this cell? EM, 28,000 X.
BE PRODUCTIVE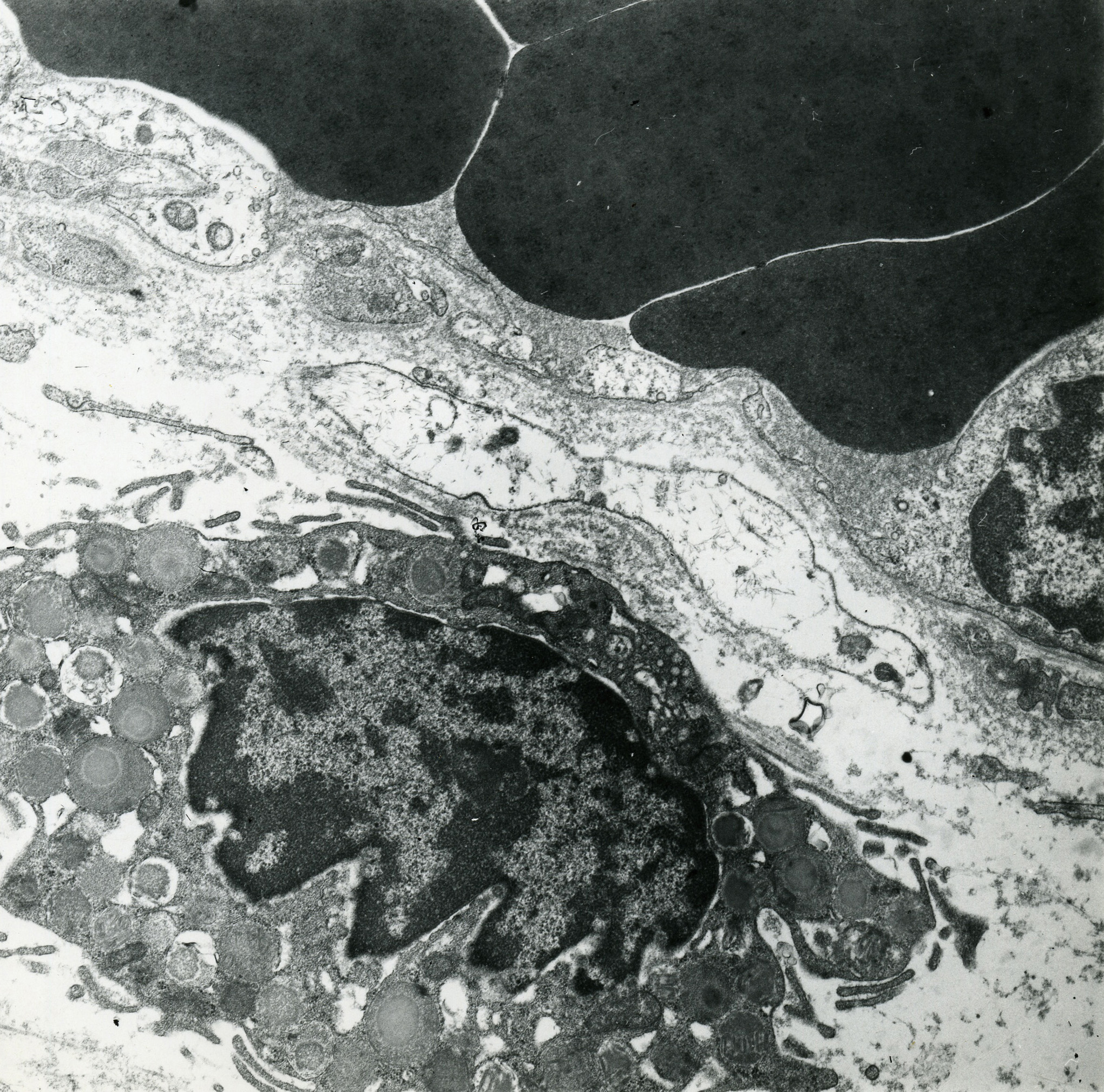 This mast cell produces histamine and other vasoactive substances to act on the adjacent vessel. EM, 10,000 X.
Click Here to See the Opening Lecture at ACR 2009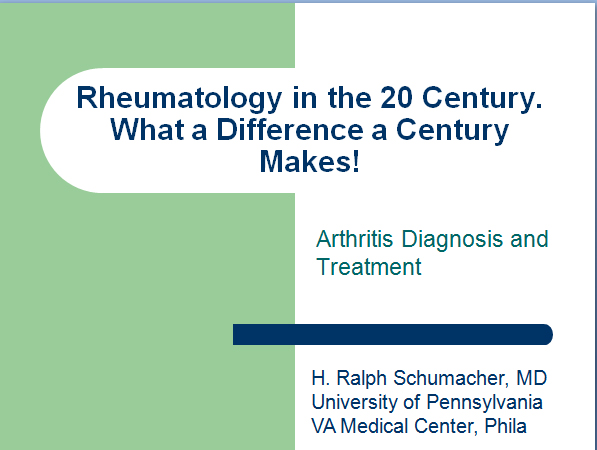 Click Here to See Article in VA Newsletter, Summer 2011, featuring Dr. Schumacher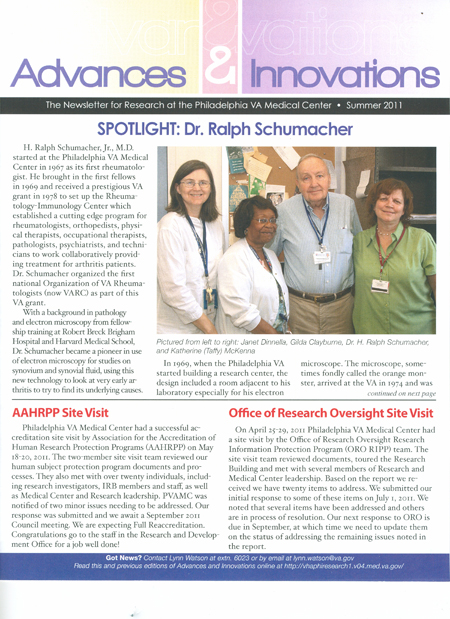 Click Here to See Article in The Rheumatologist, Jan. 2010 featuring Dr. Schumacher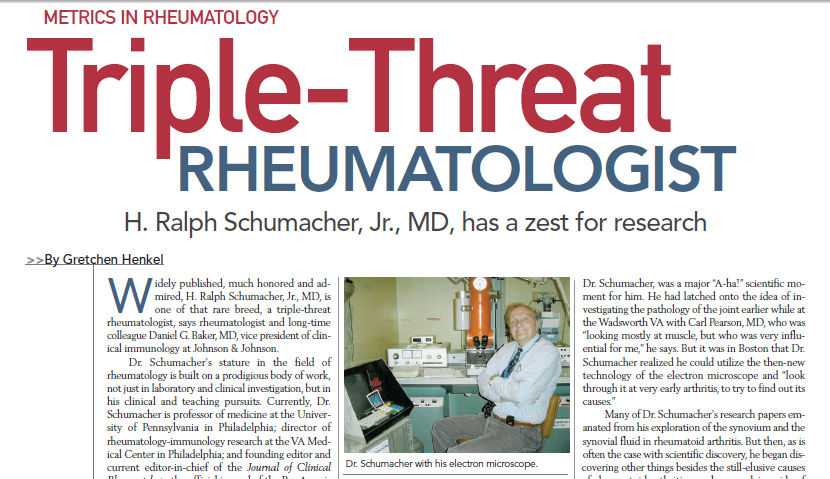 See an article in Traditional Garden, April, 2015 featuring the Schumacher garden, "Colorful Terraced Garden in Pennsylvania. When even pros couldn't salvage a dismal yard, a Pennsylvania couple created a glorious garden oasis."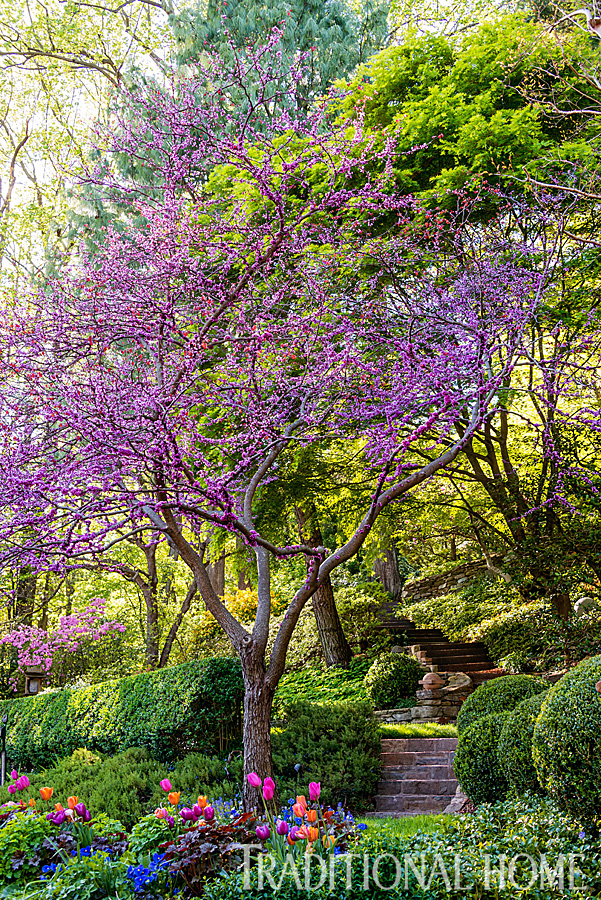 Click here to link to article in Traditional Home April 2015
© The Trustees of the University of Pennsylvania || Template Design: SOMIS Web Team