Welcome - Viewing this on a Mobile Device? Switch your browser to Desktop Site/View!
Application for Fall 2023: Open October 1 - December 1, 2022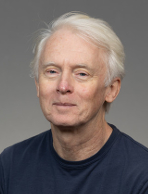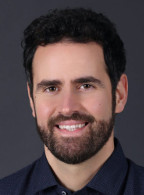 The BMB Graduate Group has more than 100 world class faculty in the schools of Medicine, Arts & Sciences, Engineering, Dentistry, and Veterinary Medicine, and the affiliated institutions Children's Hospital of Philadelphia & the Wistar Institute. The faculty are passionate about Biochemistry and Molecular Biophysics, and passionate about sharing their knowledge with the next generation of Ph.D's and Ph.D/MD's. Our mission is to produce the next generation of scientists, scholars, educators and leaders in biomedical sciences.
The BMB Graduate Group strongly encourages applications from under-represented minorities and students with disabilities. We partner with the School of Medicine and the University of Pennsylvania at large to provide a welcoming and supportive environment for these students. With the help of the university and medical school offices of diversity we build community, provide networking, peer support and mentoring, host annual symposia, and engage in outreach. With the help of Penn`s Office of Student Disabilities Services we provide extensive support for navigating Penn`s campus, providing accommodations, provide physical resources at the Weingarten Learning Center, and host an annual disability symposium, amongst other initiatives.
The BMB Graduate Group offers interdisciplinary training through a rigorous but flexible curriculum, exposure to cutting edge research and unmatched laboratory and research instrumentation facilities. The graduate group draws support from its 'home' department of Biochemistry and Biophysics and the office of Biomedical Graduate Studies which runs admissions and helps administer BMB and the six other Ph.D programs centered in the Perelman School of Medicine at the University of Pennsylvania.
For all the latest news check our

twitter page
News, Awards & Publications
Congratulations

to Mustafa Mir who was named a Freeman Hrabowski Scholar by HHMI.

Congratulations

to BMB Student Ellen Lavorando who received an F31 NIH fellowship

Congratulations

to Kelli McKenna on the birth of her daughter Mae Elizabeth McLean, 6lb 11oz

Congratulations

to the 14 BMB students who graduated in the 2023-2023 AY: Drs. Chloe Jones, Hannah Richter, Olivia Dickens, Daniel Zhang, Leann Miles, Nikaela Bryan, Jordan Ontiveros, Jose Gorbea, Charlotte Fare, Ashley Viera-Ortiz, Juan Serrano, Iulia Tapescu, Peter Carman, Julian Stoute
Seminars & Events
NEW BMB Faculty Spotlight
We are happy to welcome new faculty to Penn and BMB
Blanton Tolbert, PhD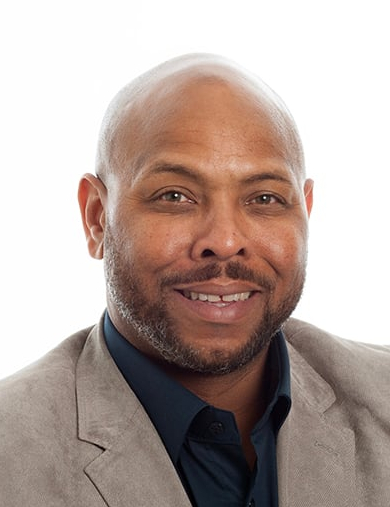 Blanton Tolbert uses biochemical and biophysical techniques such as NMR, Xray crystallography and calorimetry to understand the molecular mechanism of genome expression in RNA viruses. His lab will be located on the 10th floor of Stellar-Chance. Blanton is also the Vice President of Science Leadership and Culture at the Howard Hughes Medical Institute.
Greg Bowman, PhD

Greg Bowman is a PIK (Penn-Integrates-Knowledge) Professor with appointments in B&B and in Bioengineering. His lab is located on the 10th floor of Stellar-Chance and 238 A/C. His lab combines computational modeling and wet-bench experiments to study protein dynamics and the functional impact of sequence variants.
Lijun Zhou, PhD
Lijun Zhou joined us us January 1, 2023 as a new Assistant Professor in the department and a member of the new Institute for RNA Innovation. Her lab is located on the 3rd floor of CRB. Lijun studies RNA enzymology in lipid membranes, non-natural RNA chemistry and the interaction of RNA with lipids and proteins.
BMB Faculty Spotlight
Cornelius Taabazuing, PhD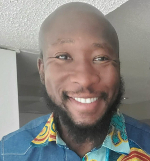 Cornelius Taabazuing's lab is interested in the molecular mechanisms of pyroptotic and apoptotic cell death and how cell death impacts immunogenicity.
Kara Bernstein, PhD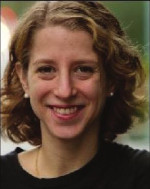 Kara Bernstein She is a leader in the field of DNA damage. Her lab is on 4th floor of BRBII
Aaron Timperman, PhD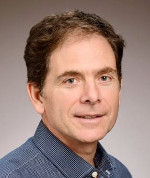 Aaron Timperman Research Interests: Nanotechnology, Proteomics, Lab on a Chip. His lab is on the 10th floor of Stellar-Chance.
© The Trustees of the University of Pennsylvania