Master of Biomedical Informatics (MBMI)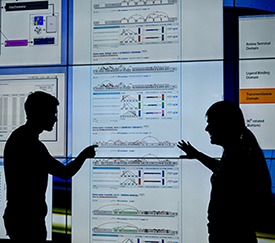 Created by the Institute for Biomedical Informatics, the Master of Biomedical Informatics is a two-year, in-person program designed to help practicing clinicians become biomedical informaticians. This program serves the needs of Penn Medicine by training the next generation of clinical informaticians who seek to leverage their background and practice as professional clinicians to bring state-of-the art informatics theory and practice to the clinical setting.

Now accepting applications!
The MBMI program is currently accepting applications for Fall 2020. Interested students should apply via CollegeNet. The deadline for fall applications is December 1, 2019.