ESETT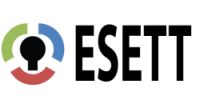 Established Status Epilepticus
Treatment Trial
PI: Robert Silbergleit, MD
- University of Michigan
NCT: NCT01960075
Status: Funded, Enrolling


The Established Status Epilepticus Treatment Trial (ESETT) is a multicenter, randomized, double-blind, comparative effectiveness study of fos-phenytoin, levetiracetam, and valproic acid in subjects with benzodiazepine-refractory status epilepticus.
This is an exception from informed consent for emergency research study. There are two methods for opting out. If you have an existing medic alert tag or bracelet you can add "ESETT Study Declined" to it or on your Emergency Medical Information Record (EMIR) available through your medic alert membership. Or you can contact the local study team to request an Opt Out bracelet be sent to you to wear with the words "ESETT declined", by calling 215-746-5619 or emailing nett@mail.med.upenn.edu.

For more information on ESETT, please click here.