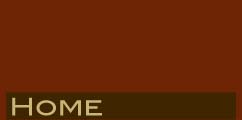 Life demands that proteins fold into elaborate structures to perform the overwhelming majority of biological functions. We investigate how cells achieve successful protein folding. We seek to understand how remodeling factors, including disaggregases, prevent, reverse, or even promote the formation of diverse misfolded conformers, encompassing: prions, amyloids, fibrils, disordered aggregates, and toxic soluble oligomers. We also wish to understand how cells promote beneficial liquid-liquid phase separation and antagonize pathological phase separation. In particular, we elucidate how to counter deleterious protein misfolding and aberrant phase transitions in ALS, FTD, PD, AD, and related degenerative disorders
Our research program has been recognized by several prestigious awards including an NIH Director's New Innovator Award, an American Heart Association National Scientist Development Award, an Ellison Medical Foundation New Scholar in Aging Award, a Bill and Melinda Gates Grand Challenges Explorations Award, a Linda Pechenik Montague Investigator Award, Target ALS consortia, ALSA Investigator Initiated Awards, an MDA Research Grant Award, Packard Center for ALS Research at Johns Hopkins Research Grants, a Sanofi Innovation Award, two Department of Defense Therapeutic Idea Awards, The G. Harold & Leila Y. Mathers Foundation Award, and a Michael S. Brown New Investigator Award, which recognizes emerging faculty investigators engaged in innovative discoveries.

Department of Biochemistry & Biophysics
Perelman School of Medicine at The University of Pennsylvania
804-805B Stellar-Chance Laboratories
422 Curie Boulevard
Philadelphia, PA 19104-6059


215-573-4256

Successful folding!