Lab Members
Principal Investigator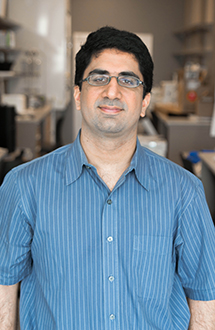 Aalim Weljie, Ph.D.
Aalim joined the faculty of the University of Pennsylvania in May 2012 after relocating from the University of Calgary (Alberta, Canada). Aalim's research interests include: circadian and sleep metabolomics; clinical and diagnostic metabolic profiling with specific applications to cancer; metabolomics applications to environmental toxicology; and the development of state-of-the-art metabolomics technologies and protocols with nuclear magnetic resonance spectroscopy (NMR) and liquid chromatography – mass spectrometry (LC-MS) with clinical and translational research applications.
Current Members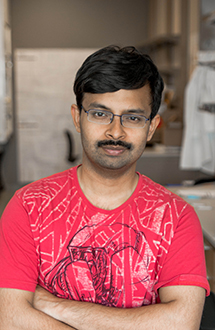 Arjun Sengupta, Ph.D.
Postdoctoral Researcher
Arjun joined Weljie Lab in November 2013 after completing his Ph.D. in Nuclear Magnetic Resonance (NMR)-based metabolomics at the Tata Institute of Fundamental Research (Mumbai, Maharashtra, India). Arjun's research interests include identification of molecular signatures of sleep restriction and deprivation, discovery of biomarkers for various diseases using metabolomics platforms, and identification of lipidomic and transcriptomic alterations in mice under common experimental conditions.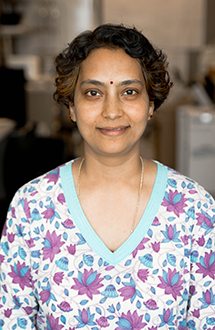 Saikumari Krishnaiah, Ph.D.
Postdoctoral Researcher
Sai joined Weljie Lab in May 2013 and brings considerable experience characterizing microbial peptides and synthetic internally quenched FRET protease substrates using mass spectrometry platforms. Sai's reseach interests are to develop multiplex lipidomic markers and biochemical pathways to study human cancer cell lines using circadian model systems. Additionally, she is interested in developing lipidomics methods with two-dimensional LC-MS and solid-phase extraction.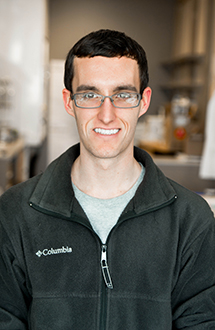 Seth Rhoades
Graduate Student, Pharmacology
Seth joined Weljie Lab in May 2013 as first-year student in the Pharmacology graduate program. Seth's research interests include analysis of metabolic flux through lipid metabolism and development of mass spectrometry-based methods for metabolomics research.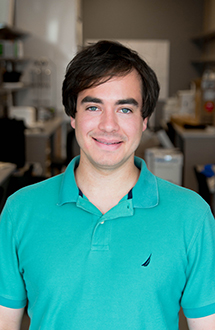 Barry Slaff
Research Specialist
Barry joined Weljie Lab in February 2013 after completing his M.A. in mathematics at the University of Pennsylvania. Barry's research interests include modeling the stability of clinical metabolomics samples in all phases of collection, storage, and measurement and in applying state-of-the-art chemometrics to the lab's research.
Alumni
Subhankar Chaterjee – Assistant Professor, School of Earth & Environmental Sciences Central University of Himachal Pradesh
Dmitri Berbasov – Instructor of Organic Chemistry at Drexel University
Emily Mackay – M.Sc. and MD student, Medicine, U of Calgary
Ngoc Ha Dang – Research Assistant, Medicine, U of Calgary
Gavin Duggan – Software Engineer, Google
Omair Sarfaraz – Resident, Internal Medicine, McMaster University
Julia Jordan – Aquatics Biologist, TERA Environmental Consultants
Nico Tambellini – Technician at Brenntag Canada
Yarrow McConnell – Clinical Assistant Professor, UBC
Farshad Farshidfar – Ph.D. Student, Medicine, U of Calgary