Lab Members
Principal Investigator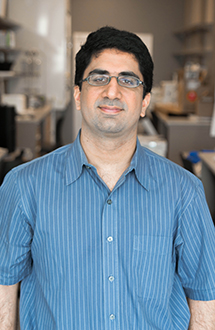 Aalim Weljie, Ph.D.
Aalim joined the faculty of the University of Pennsylvania in May 2012 after relocating from the University of Calgary (Alberta, Canada). Aalim's research interests include: circadian and sleep metabolomics; clinical and diagnostic metabolic profiling with specific applications to cancer; metabolomics applications to environmental toxicology; and the development of state-of-the-art metabolomics technologies and protocols with nuclear magnetic resonance spectroscopy (NMR) and liquid chromatography – mass spectrometry (LC-MS) with clinical and translational research applications.
Current Members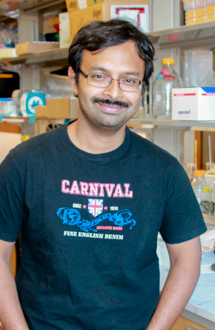 Arjun Sengupta, Ph.D.
Postdoctoral Researcher
Arjun joined the lab after completing his PhD from Tata Institute of Fundamental Research on NMR metabolomic investigation of malaria infection. Arjun's research interest is metabolic response to sleep deprivation and clinical sleep disorders. He uses high resolution NMR spectroscopy and targeted UPLC-MS based metabolomics strategies to address the link between phenotypes such as metabolic disorder, aging and sleep.
Lisa Bottalico, Ph.D.
Postdoctoral Researcher
Lisa joined the Weljie lab in September 2017 after completing a Ph.D. in Pharmacology at University of Pennsylvania, with a Certificate in Environmental Health Sciences. Lisa's research interests include using metabolomics workflows to investigate cell and organ-level metabolic impacts of endocrine disrupting chemicals and whether environmental pollutant exposure can impact circadian clock function. Lisa is also interested in applications of multi-omics and systems toxicology workflows for chemical safety assessment.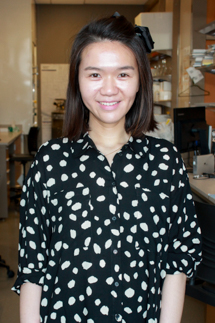 Aiwen Tan, Ph.D.
Postdoctoral Researcher
Ai Wen joined the Weljie Lab in June 2018 after completing her PhD in Biomedical Engineering from University of Malaya (Malaysia). Ai Wen's research interests are to examine factors relating to pre-analytical variation for metabolomic analysis using nuclear magnetic resonance (NMR) and liquid-chromatogram mass spectrometry (LC-MS) approaches, and to develop the mass spectrometry-based imaging (MSI) for high throughput lipidomic screening and various tissue imaging.
Sumita Garai, Ph.D.
Postdoctoral Researcher
Sumita joined the lab in August 2020 as a Bioinformatics postdoctoral researcher. Before switching to Bioinformatics, she completed her Ph.D. in pure Mathematics from Pennsylvania State University, specializing in Number Theory. She also holds a Master of Mathematics from Indian Statistical Institute.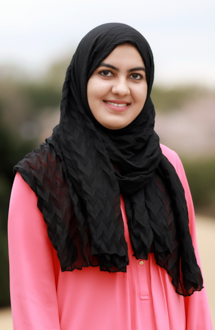 Dania Malik
Ph.D. Candidate
Dania received her Bachelors of Science in Biochemistry and Economics and MBA in Finance from Stony Brook University. She joined the lab in 2017 as a Ph.D. candidate in Pharmacology. Dania's research interest include using LC-MS and NMR methods to understand metabolic alterations in response to circadian and sleep disruption.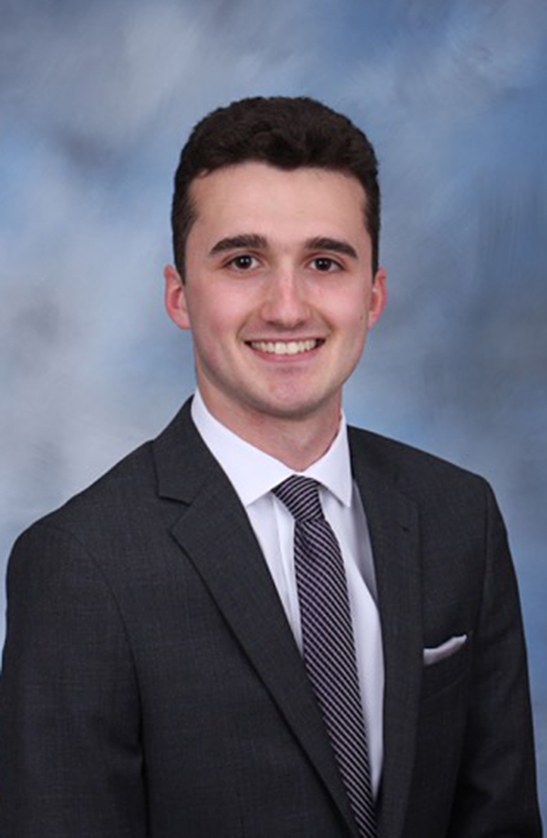 Andrew Briskin
Undergraduate Research Student
Andrew is an undergraduate student at the University of Pennsylvania (Class of '21) who joined the Weljie Lab in the Spring of 2019. He is a Health and Societies major with a Chemistry minor and plans to attend medical school. Andrew's research interests include environmental toxicology with a specific focus on the impact of endocrine disrupting chemicals and other toxins on cellular metabolism and function of the circadian clock.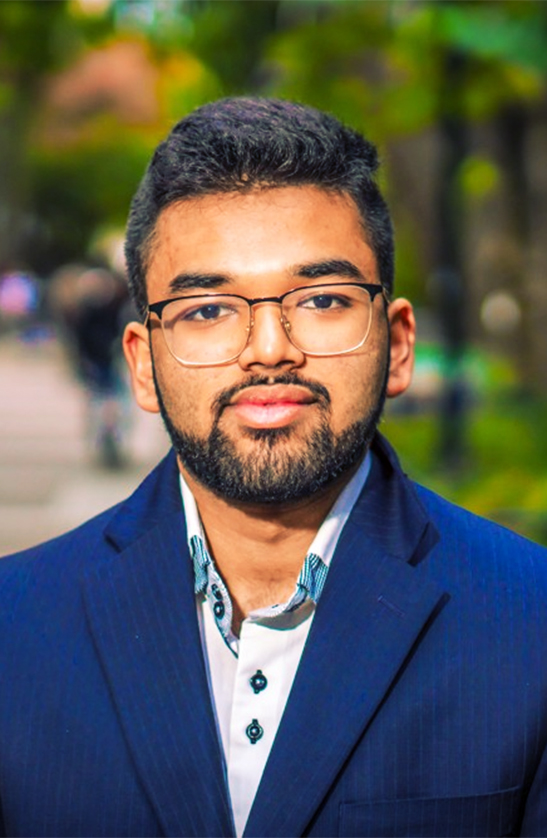 Neehal Hussain
Undergraduate Research Student
Neehal is a student in the College of Arts and Sciences' Class of 2023 at the University of Pennsylvania. He currently intends to double major in mathematics and computer science and looks to bring these skills to the Weljie lab. During his summer research, and hopefully into the future, Neehal would like to improve his data analysis skills in R and Python by assisting in standardization, consolidation, and modification in the processing of metabolomics datasets that result from procedures that are commonplace in the lab, including polar MS, NMR, and lipidomics.
Y Dang
Summer Student 2020
Y is a rising senior from Franklin & Marshall College. As a chemistry major who has taken several biology courses, Y is interested in medical research that integrates both chemistry and biology applications. This summer, she is working with the Weljie lab and specifically Dr. Arjun Sengupta to study metabolomics in the context of sleep deprivation. Her summer project involves working on NMR profiling of blood samples taken from experimental subjects to assess variation in metabolic markers as a function of sensitivity to sleep deprivation and to identify some novel indicators of sleep deprivation.
Alumni
Saikumari Krishnaiah — Research scientist, Intertek Chemical & Material Testing Analysis
Seth Rhoades — Managing member of Fulgens Consulting, LLC; Healthcare data scientist at Careignition, LLC
Barry Slaff — Software development engineer, Amazon Web Services
Subhankar Chaterjee — Assistant Professor, Central University of Himachal Pradesh, Dharamsala
Dmitri Berbasov — Visiting Assistant Professor of Chemistry, Stockton University
Emily Mackay — Resident in General Surgery, University of British Colombia
Ngoc Ha Dang — Research Specialist, University of Calgary
Gavin Duggan — Software Engineer, Google
Omair Sarfaraz — Resident Physician, Internal Medicine, McMaster University
Julia Jordan — Environmental Planner at TransCanada
Nicolas Tambellini — R&D Software Developer at Attabiotics Inc.
Yarrow McConnell — Clinical Assistant Professor of Surgery, University of British Colombia
Farshad Farshidfar — Postdoctoral Scholar in Cancer Computational Genomics, Standford University