FEATURED RESEARCH
So My Brain Amyloid Level is "Elevated" — What Does That Mean?
Penn Medicine study illuminated how seniors cope with Alzheimer's-risk biomarker results
Testing drugs to prevent or delay the onset of Alzheimer's dementia and using them in the clinic will mean identifying and informing adults who have a higher risk of Alzheimer's but are still cognitively normal. A new study from the Perelman School of Medicine at the University of Pennsylvania has shed light on how seniors cope with such information.
Full Penn Medicine News Release
Full JAMA Neurology Publication
Read More
ADCC IN THE NEWS
08/04/17

As an attorney specializing in elder law, Jerry Rothkoff sees many adult children at their wits' ends about their parents' driving. It's "devastating"…

08/03/17

After working with people with dementia for many years as a licensed nursing home administrator, Scott Tarde was fed up with the lack of affordable care…

07/22/17

This past week, thousands of the world's leading Alzheimer's disease researchers gathered in London to discuss and debate the latest research. Among the…
More News
FEATURED VIDEO
RELATED EVENTS
CNDR's Annual Marian S. Ware Research Retreat
"Modeling Neurodegenerative Disease"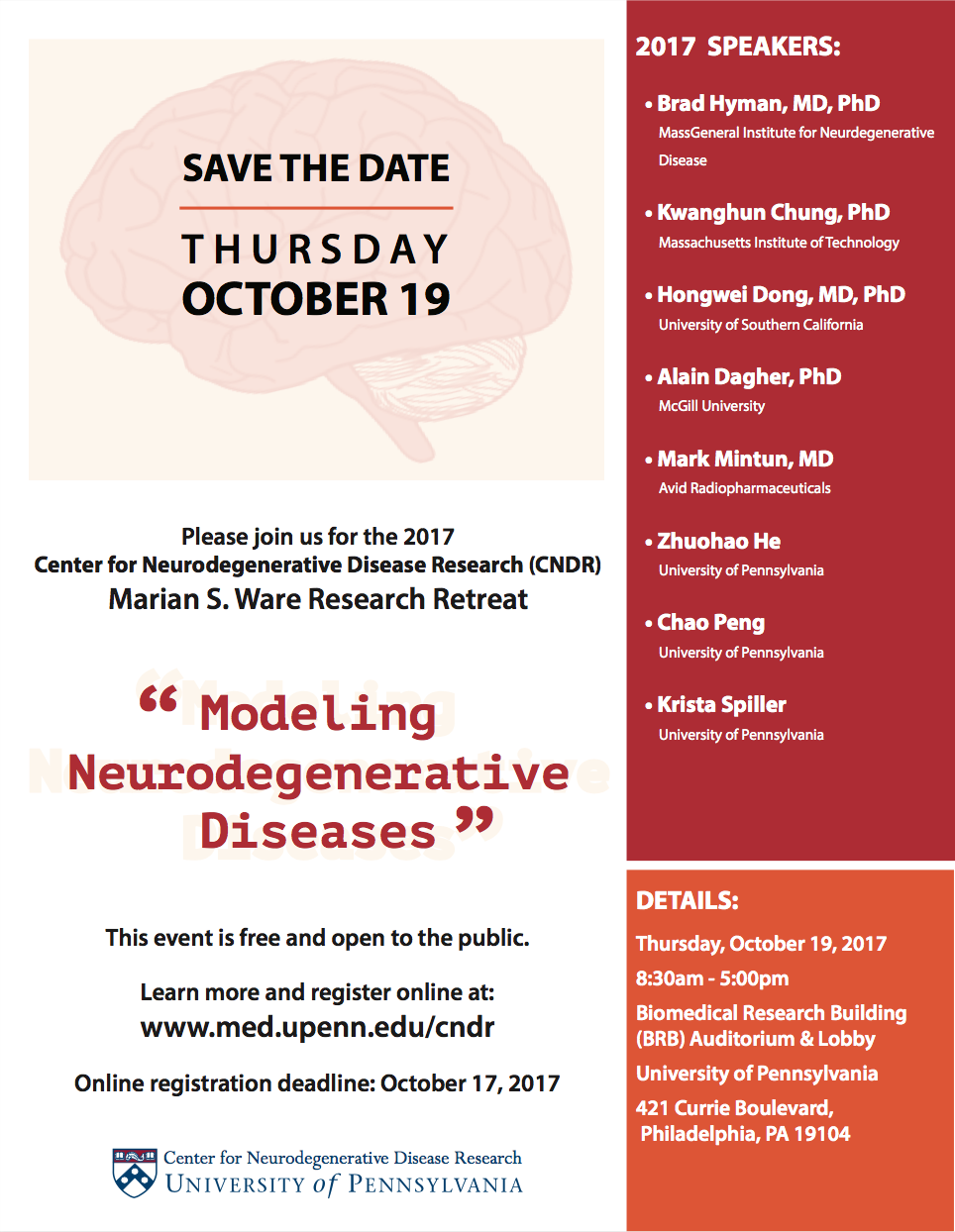 Thursday, October 19, 2017
8:30am — 4:30pm
Biomedical Research Building (BRB) II/III
Auditorium and Lobby
Get the full event recap here!
More Events
LINKS
© The Trustees of the University of Pennsylvania | Site best viewed in a supported browser. | Site Design: PMACS Web Team.