PI

Marc Fuccillo Lead Investigator 215-898-8744
Shortly after beginning my dissertation work in the lab of Gordon Fishell at New York University School of Medicine, I was drawn towards understanding the consequences of abnormalities in early brain development for mature circuit function. I focused on mechanisms of neuroepithelial patterning and the transcriptional specification of cortical interneurons in the developing mouse forebrain. Through my doctoral work, I gained a deep appreciation both for the power of combining mouse genetics and electrophysiology, as well as the breadth of cellular diversity in the mature mouse brain.
After forgoing further medical training, I went to Stanford University to do postdoctoral work in the labs of Robert Malenka and Thomas Südhof. I was convinced that molecular dysfunction at the synapse would be a key component in understanding the pathophysiology of many neuropsychiatric disorders. I spent my postdoc studying the biophysical function of synapses and neural circuits, as a stepping stone towards understanding how changes in neural circuit output produce altered behavior — a pursuit which continues in my own lab.
In my scarce free time, I enjoy practicing violin, cooking foods of all nationalities and going on "urban adventures" with my family.
Current Lab Members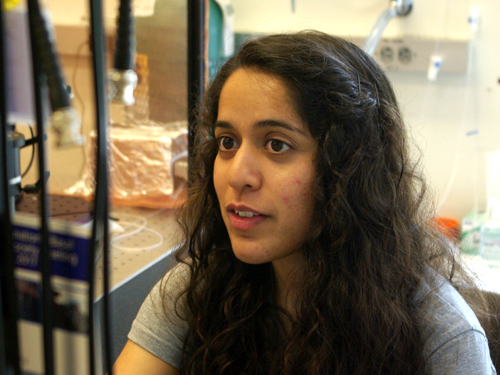 Felicia Davatolhagh NGG Student 215-898-8741
I am interested in studying striatal microcircuits and how they are altered in mouse genetic models for neuropsychiatric disease. Currently, my work in the lab uses multiple genetic models for autism that exhibit similar motor control abnormalities in an attempt to identify commonly altered striatal circuits. In my free time, I like to sit around with my psychopath cat, Misty Mo Mo.
Felicia's research in the lab is currently funded by an HHMI Gilliam Fellowship (2017-2019).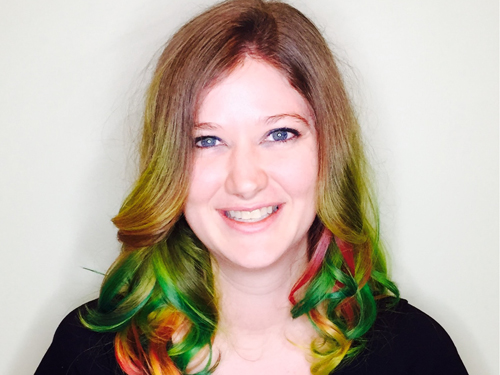 Elizabeth Holly Postdoctoral Fellow 215-898-8741
I grew up in Oklahoma, then attended Northern Michigan University in Michigan's Upper Peninsula for undergrad. At Northern, I first got involved in research investigating the neurobiological basis and treatment of cognitive deficits in schizophrenia, which I continued at Pfizer. I completed my PhD at Tufts University in Medford, MA, where I combined neurochemistry, behavior, and psychopharmacology to investigate how dopamine neurons in the ventral tegmental area are activated by stress, and how this activation during stress increases later drug self-administration. I joined the Fuccillo lab in June 2016 to expand my current technical repertoire with molecular neuroscience tools and further explore the role of dopamine in reward, stress, and psychiatric diseases. Currently, I am interested in understanding the relevance of local striatal circuits in the formation and modulation of goal-directed behaviors.
Elizabeth's research in the lab is currently funded by an NIMH F32 Fellowship (2017-2019).
Kyuhyun Choi Postdoctoral Fellow 215-898-8741
I attended Kyung Hee University in Korea for my undergraduate training and was granted a PhD degree in 2016. My dissertation research focused on defining neural circuits important for the interplay between learning and emotion. In particular, I used slice electrophysiology and in-vivo optogenetics to study intra-amygdala and septo-habenular circuits. I joining the Fuccillo lab in mid-2016 to extend my knowledge about the function of disease-associated molecules in neural circuit function. Currently I am working to understand the contribution of circuits that project to the striatum in goal-directed behaviors.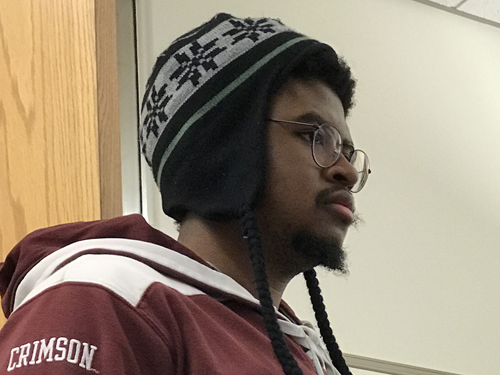 Opeyemi Alabi MD/PhD NGG Student 215-898-8741
I started my MD/PhD at Penn in 2014 and joined the Fuccillo Lab in February 2016. I am currently focused on designing operant behavioral paradigms that allow us to assess value-based selection of actions in mouse genetic models for neuropsychiatric disease.
Ope's research in the lab is currently funded by an NIMH F31 Fellowship (2017-2019).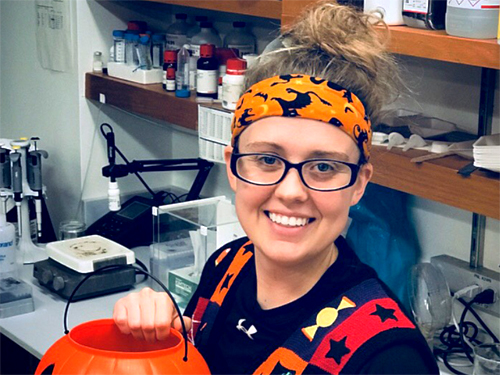 Alexandria Cowell Research Technician 215-898-8741
I was born and raised in Texas by a small pack of grey wolves. I later moved to Philadelphia because someone told me the cheesesteaks were amazing. I graduated from Temple University in 2016 and have been working at UPenn ever since. My hobbies include playing with dogs, wearing loud sweaters and registering new vendors into the UPenn Marketplace.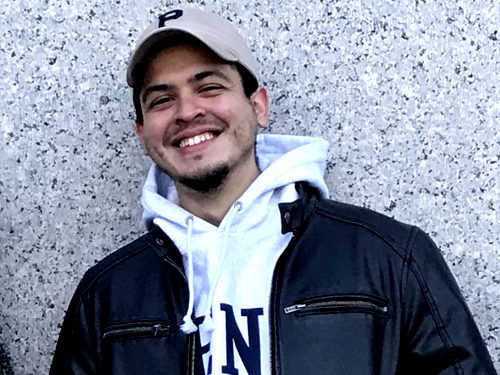 Luigim Vargas Cifuentes NGG Student 215-898-8741
I grew up in Queens, NY and went to Brown University from 2013-2017, graduating with a BS in Neuroscience. Early in my undergraduate career, I became interested in neuroscience and started volunteering in labs in my spare time. I was very curious about the neural mechanisms behind our daily experiences as humans and was in awe throughout my training. More recently, I have become interested in basal ganglia circuitry and the functional role of the basal ganglia in decision making, working memory, motivation, and various complex disease states such as Autism, Tourette's Syndrome, and schizophrenia.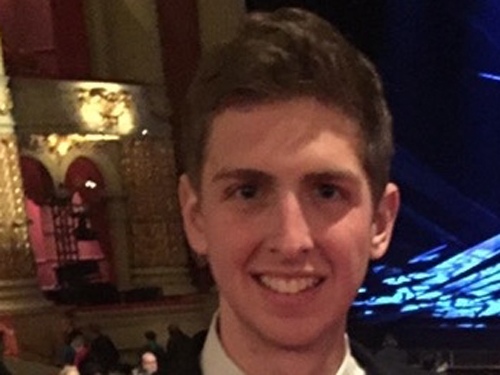 Raised in Los Angeles, California, Andrew attends the University of Pennsylvania, earning a Bachelor's Degree in Psychology and Mathematics. In the lab, Andrew conducts statistical analysis of various operant behavior tasks as well as detailed forceplate-based analyses of grooming structure. Andrew has worked as a private tutor on campus and founded a tutoring program in high school. An avid pianist and vocalist, Andrew sings in UPenn's University Choir.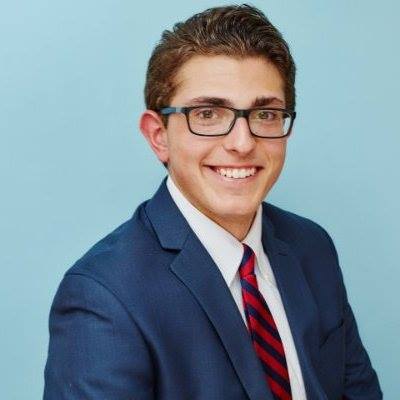 Michael Fortunato Undergraduate Thesis Student 215-898-8741
Originally from Brooklyn, NY, Michael is an undergraduate majoring in the biological basis of behavior. In the lab he performs operant task experiments and is interested in the striatal basis of neuropsychiatric disorders. In the past he has worked in the Jongens lab studying the genetics of mutant Drosophila flies with Fragile-X syndrome. On campus he is a writer and editor for the Penn Bioethics Journal, in which he has had an article published regarding the ethics of editing the human germline. In addition, he is involved in the ACTION Spanish mentorship organization, the Social Planning and Events Committee, and the Punch Bowl Comedy magazine.
Sara Seyedroudbari Undergraduate
Sara is a student at the University of Pennsylvania and plans to declare a major in the Biological Basis of Behavior. She will begin working in the lab in May/June 2017 where she will perform various operant tasks. On campus, she is a member of Dischord A Capella and The Collctve, a DJ and music production club.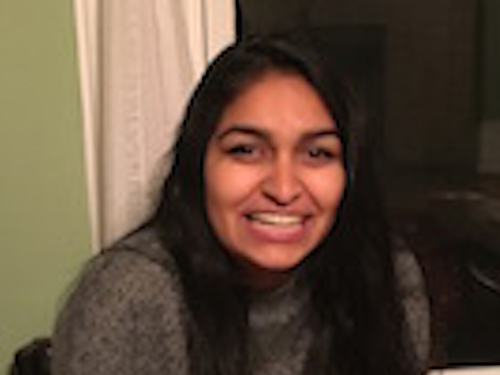 Vedika is originally from Yonkers, NY and is an undergraduate majoring in the biological basis of behavior, with a minor in South Asian studies. In the lab, she performs social behavior experiments, and is interested in the neurobiological basis of developmental disorders such as autism. She is a member of Penn Atma, a South Asian fusion female a cappella group, and is involved with Penn American Red Cross.
Lab Alumni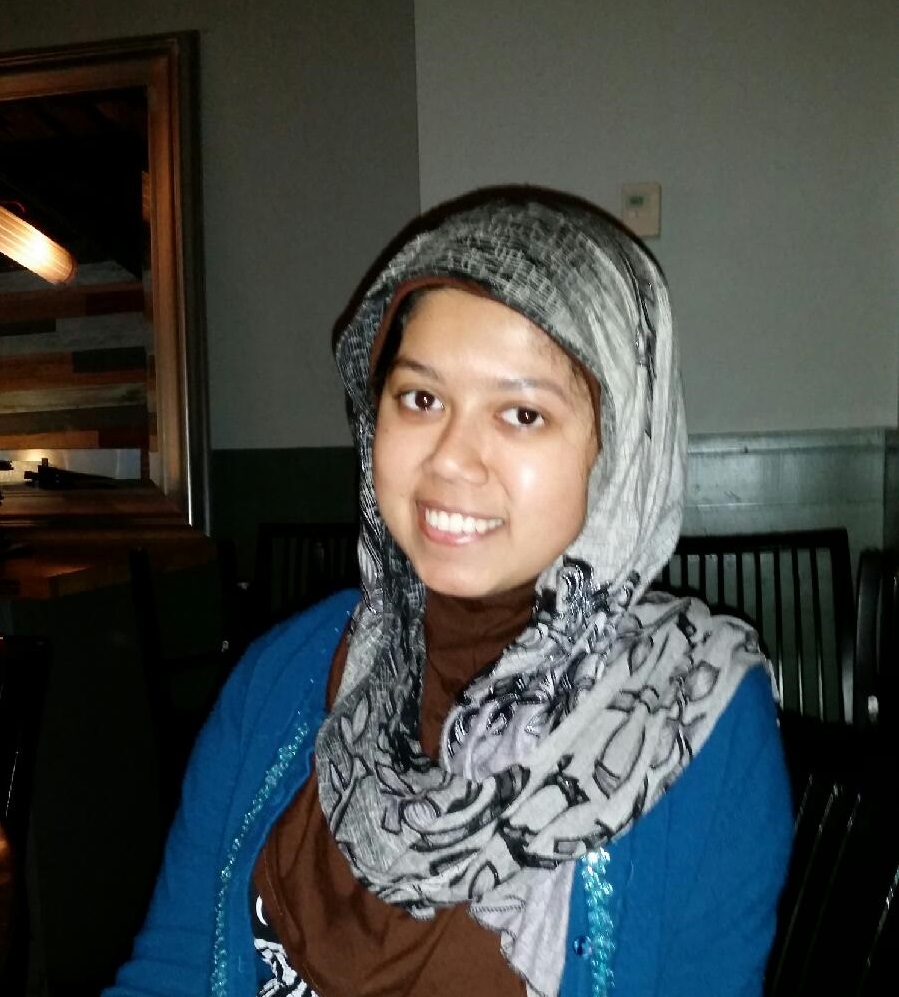 Afrah Mohammad Undergraduate Thesis Student 215-898-8741
Afrah is originally from the Bay Area, CA and is completing a bachelor's in neurobiology. In the Fuccillo lab she investigates striatal inhibitory networks underlying action selection and writes code for operant tasks. She enjoys exploring Philly and browsing Quora and misses California weather, among other things.
Rotation Students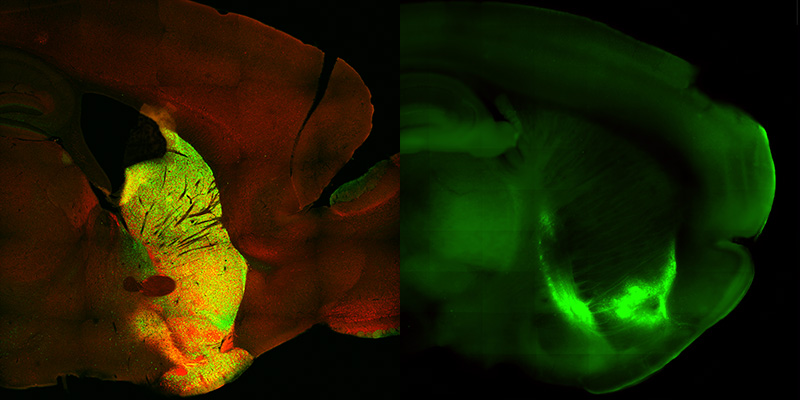 Alice Dallstream NGG Student 215-898-8741
Alice matriculated into the Neuroscience Graduate Group in 2015, and rotated in the Fuccillo lab for the Fall semester. Alice received her B.S. from the University of Virginia in Biology and Psychology. Prior to coming to Penn, she worked at the NIH for two years as a Postbaccalaureate Fellow in the National Institute of Mental Health Transgenic Core Facility. Continuing with her interest in genetics, in the Fuccillo lab she investigated the behavioral output following striatal microcircuit manipulation in various autistic mouse models. When not in lab, Alice enjoys exploring Philadelphia, discussing literature, television, and movies, and crushing it on the dance floor any day of the week.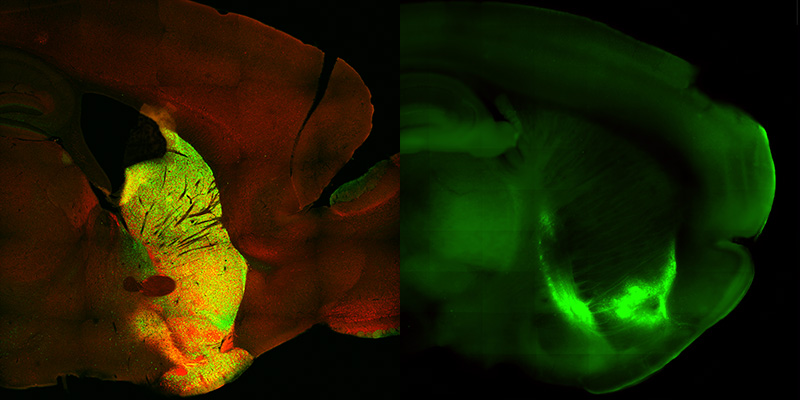 Kyra Levy NGG Student 215-898-8741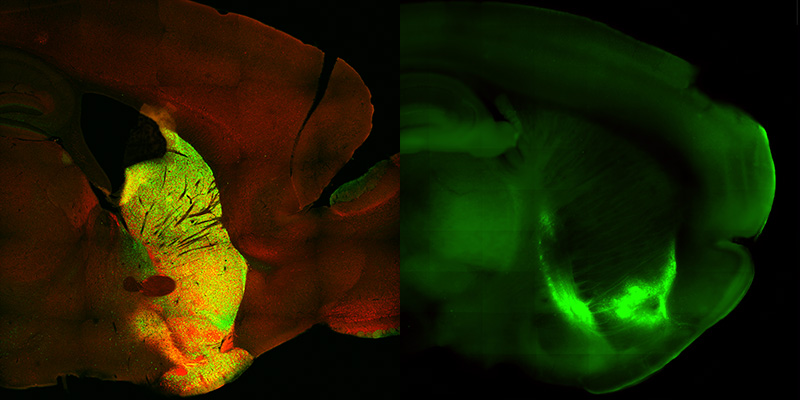 Brandon Bastien NGG Student