Ridky Lab
---
Welcome!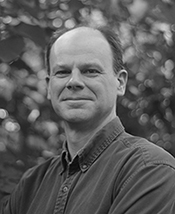 Our research group uses traditional and advanced tissue engineering approaches to address fundamental biologic questions related to the structure and function of normal and malignant epithelial tissues. The experimental platforms are flexible, and allow us to explore a broad scientific scope that encompasses cancers arising in skin or other organs, immune response to tumor, skin pigmentation, and epidermal differentiation. Projects are designed to advance foundational knowledge that informs rational design of new targeted therapeutics. We also devote significant effort to preclinical IND-enabling efficacy and toxicity studies to advance our discoveries toward human trials.
Our Scientific Philosophy
The formulation of a great scientific question is often more difficult than deriving its solution. The questions we ask are inspired by clinical observations — which in some cases date back thousands of years! We follow the arc of scientific discovery to wherever it leads us, recognizing the unique opportunities enabled by stepping away from the comfortably familiar to explore something new for the first time. We seek out those who can teach us what we don't know, and freely share that which we have learned.