Operations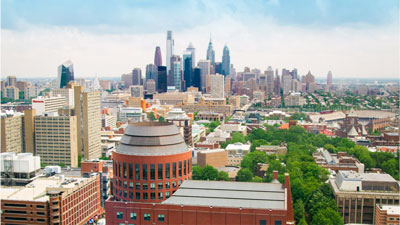 The Operations group is responsible for ensuring the long term vision and mission of the CCI to promote patient-based testing of novel molecular and cellular therapies developed at the University of Pennsylvania. Operations aims to accelerate the pace of advances in cancer therapy by enhancing research in the early stages of translation to the clinical setting. Division goals are met through execution of a business and research plan that promotes a robust, cohesive, and successful program. The group is divided into Translational Research Operations, Business Development and Alliances, and Clinical Operations.
MD, PhD team members oversee Translational Research Operations unit. This includes the compilation of manufacturing and preclinical data into INDs, which are presented to Clinical Operations for final assessment and submission to the FDA. It also includes translational research project management for Cancer and HIV studies as outlined in grant aims and industry sponsored clinical milestones. The group orchestrates protocol development with clinical, manufacturing, correlative, and financial teams that lie at the core of the programmatic road map.. They serve as the conduit for taking pre-clinical research targets from bench to bedside.
The Business Development and Alliances group is responsible for the financial, administrative, and operational pieces of the program. These duties include accounting, purchasing, forecasting, budgeting, human resource assessments, recruiting, on-boarding, space needs, and facility management. This division seeks to increase TRP productivity and efficiency by providing oversight in effective business methods that integrate the financial and administrative pieces. Additionally, the group fosters successful alliance partnerships with creation, implementation, and oversight of collaborative governances and communication plans.
The Clinical Operations Group coordinates and executes high risk first in human clinical trials corresponding to cutting edge investigational new drug applications with the FDA. First and foremost they are concerned with patient safety and proper regulatory oversight and reporting. The group has a wealth of experience in compliance, regulatory requirements, and the nuances of managing highly complex exploratory through Phase II clinical trials. They are the final checkpoint in helping the CCI actualize it's main goal of translating basic research into a clinical protocol and moving from bench to bedside.