Daniel J. Powell Jr., PhD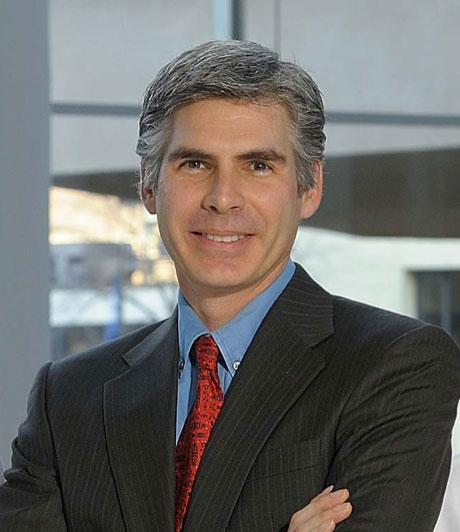 Center for Cellular Immunotherapies
Ovarian Cancer Research Center
Abramson Cancer Center
Department of Pathology and Lab Medicine
Dr. Daniel Powell Jr. is an Associate Professor in the Department of Pathology and Laboratory Medicine and the Department of Obstetrics and Gynecology. Dr. Powell is an international expert in cancer immunobiology and translational immunotherapy. He studies of the role the T cell response in the control of human cancer, focusing on ovarian cancer, and the application of adoptive lymphocyte immunotherapy, immunomodulation and cancer vaccination. Dr. Powell is the Scientific Director of Immunotherapy in the Division of Gynecologic Oncology, and is actively working to develop clinical trials of CAR T cell therapy for ovarian cancer. While at the National Cancer Institute, he developed combinatorial approaches for tumor vaccination, investigated the role of immunosuppressive regulatory T cells in cancer, and successfully applied adoptive T cell immunotherapy for the treatment of patients with metastatic melanoma. His doctoral training was performed at Thomas Jefferson University in Philadelphia, where he developed mouse models of human thyroid cancer to elucidate the molecular mechanisms of tumor progression and to study the immunological nature of thyroid cancer. Dr. Powell is well recognized for his contributions to the field of cancer immunotherapy; serves on various federal, academic and industry committees; and is a recipient of the Outstanding New Investigator by the American Society of Gene & Cell Therapy and mentor member of the Department of Defense Ovarian Cancer Academy.
Research Interests
Dr. Powell is actively investigating the application of immune-based therapy for cancer with a primary focus on ovarian cancer. Building on interrogations in basic T cell biology, bench-to-bedside translational immunology is being conducted. Active research projects include:
Developing novel T cell receptors (TCRs) and chimeric antigen receptors (CARs) for adoptive immunotherapy of cancer.
Studying the immunobiology of human cancer with a focus on tumor infiltrating lymphocytes.
The use of immune checkpoint inhibitors for cancer.
Contact
Daniel J. Powell Jr., PhD
Associate Professor
Center for Cellular Immunotherapies
Ovarian Cancer Research Center (OCRC)
3400 Civic Center Blvd, Bldg 421
Smilow CTR, Office 8-103
Philadelphia, PA 19104-5156 USA
poda@pennmedicine.upenn.edu
Administrative Assistant
Jocelyne Waller
wallerjo@pennmedicine.upenn.edu
215-573-4765