T cells play a major role in controlling the progression of human cancer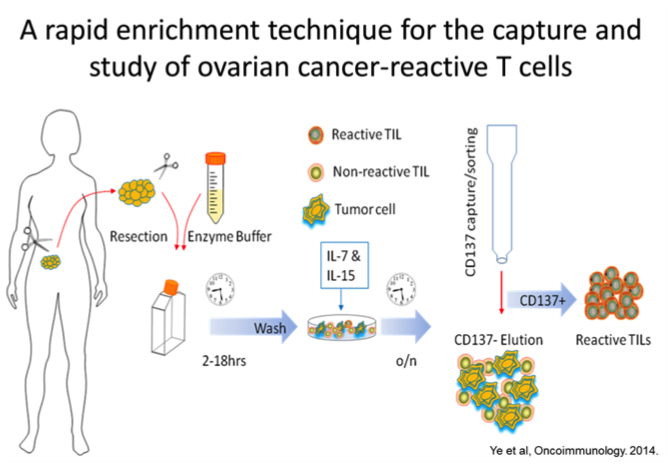 In one research area, the Powell lab studies rare tumor-reactive T cells in patient-derived tumors, and is applying this new-found knowledge as a "roadmap" for the rational design of cancer immunotherapy trials using checkpoint inhibitors. In another, the Powell lab is developing innovative, advanced gene-engineering approaches to generate tumor-reactive T cells outside of the body for adoptive transfer therapy of cancer.
The missions of the Powell laboratory include the following:
Understand the immunobiology of human cancer. How can we strengthen the patient's own immune cells to cure cancer?
Develop novel chimeric antigen receptor (CAR) and T cell receptor (TCR) platforms that deliver effective and safe T cell therapy for patients.
To develop improved in vivo model systems to test promising immunotherapy modalities, including therapies for companion pets.
Translate basic science into clinical trials for ovarian cancer.
Ongoing Research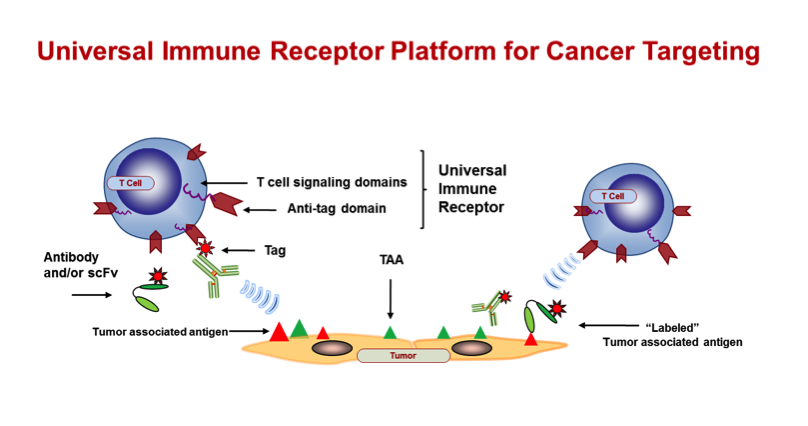 Active research projects in the Powell laboratory include:
Understanding how the host immune system recognizes and engages cancer cells.
Exploration of immunomodulation strategies that potentiate natural host antitumor T cell responses.
Pioneering universal immune receptors that allow T cells to "sense" cancer cells and "adapt" to recognize a variety of tumor associated antigens (see figure above).
Development of new CARs and TCRs that confer T cells with tumor antigen-specificity.
Testing of new antibody combinations that activate tumor-reactive T cells and simultaneously blocking checkpoint molecules that dampen host antitumor immunity.
Pharmacological sensitization of tumor cells to immune attack.
Development of new model systems to screen immunomodulatory agents in vitro and in vivo.