The John Morgan Professorship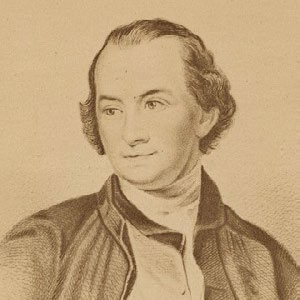 Established in 2015 with funds from Raymond G. Perelman's naming gift, the Chair celebrates the 250th anniversary of the School and honors the first professor on the medical faculty—indeed the first medical professor in America—John Morgan, MD (1735–1789).
Dr. Morgan was trained as an apothecary at Pennsylvania Hospital, America's first hospital, and served as a surgeon in the war between Great Britain and France. With the idea of beginning an American medical school and the encouragement of Benjamin Franklin, Dr. Morgan sought out the best in European medical education, graduating from the University of Edinburgh and pursuing further training in London and Paris. In May 1765, the Trustees of the College of Philadelphia (now the University of Pennsylvania) accepted his proposal to establish a medical school with a full liberal arts and sciences curriculum, hospital-based clinical training, and a research mission. That fall, he and Joseph Shippen, Jr., MD delivered the first medical lectures of the College, establishing the roots of the institution that has profoundly shaped American medicine ever since.
---
Current Chairholder
David Asch, MD, MBA
David Asch, MD, MBA has devoted his career to understanding and improving the way physicians and patients make medical choices. Currently, he is the inaugural Executive Director of the Penn Medicine Center for Innovation, a partnership between Penn Medicine and the Leonard David Institute (LDI), Penn's hub of health system-related research, policy analysis, and education. Dr. Asch also co-directs the Robert Wood Johnson Foundation Clinical Scholars program at Penn, which provides training in health policy and community-relevant research to outstanding physicians. He holds appointments in both the Wharton School and the Perelman School of Medicine. From 1998 to 2012, he served as the Robert D. Eilers Professor of Health Care Management and Economics and Executive Director of LDI. He has published more than 250 papers.
Dr. Asch received his MBA in healthcare management and decision sciences from the Wharton School. He performed his residency at Penn Medicine and has received the Perelman School's Distinguished Graduate Award. Among his many honors, he has been elected to the National Academy of Medicine.