Frank Lab Members
PI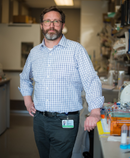 David B. Frank, MD, PhD
David B. Frank, MD, PhD, is a physician-scientist and pediatric cardiologist specializing in pulmonary hypertension in the Division of Cardiology at Children's Hospital of Philadelphia. He trained underneath Dr. Ed Morrisey at the University of Pennsylvania and is a member of the Penn Center for Pulmonary Biology and Penn Cardiovascular Institute. His areas of expertise are pulmonary hypertension, pulmonary vascular remodeling in embryonic development, alveolar epithelial-endothelial interactions, and transitional pulmonary circulation. On the weekends, he stays busy working on remodeling his home, and chasing squirrels off his lawn.
Postdoctoral Fellow
Aravind Sivakumar, PhD
Postdoctoral Fellow
Aravind completed his undergraduate training at the Birla Institute of technology, Goa (Bits-Goa), India earning a Bachelor's degree in Mechanical Engineering and Master's in Biological Sciences. During these years, his interest in research was crystallized and he decided to apply to Ph.D programs. In 2011, Aravind was recruited by Cornell University's PhD program, and in 2017 he completed his doctoral work in "the role of hyaluronan rich ECM in the regulation of gut and vascular morphogenesis." Aravind considers the embryo to be nature's greatest feat of engineering, and is obsessed with trying to unravel the secrets of embryonic development. When he's not engrossed in his intellectual passions, Aravind loves playing omprovisation music with his violin and jamming with his bands.
Technicians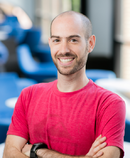 Josh Pankin
Technician
josh.pankin@gmail.com
Josh Pankin is from Boston, MA and is currently completing his degree in biology at the University of Pennsylvania. After having worked in Dr. Ed Morrisey's laboratory for a year and half, Josh joined Dr. Frank's lab full time in January 2018. When not in lab, Josh enjoys long-distance hiking with his wife Ruthie and their dog Tenzing.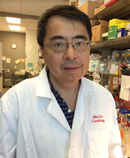 MinQi Liu
Technician
MinQi joined the Frank lab in July of 2017, after working for two decades at the University of North Carolina. Originally from Shanghai, China, he earned his degree in Medical Sciences from the Shanghai Dian Shi University. On the weekends, he enjoys exercising and spending time with his wife Su.
Non-Traditional Personel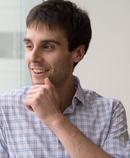 Ian Penkala
Frank Lab Collaborator
Ian completed his BS in Engineering in 2013 from the University of Pennsylvania. He is currently a combined degree student (VMD, PhD), at the University of Pennsylvania, and is a graduate student in the Morrisey Lab. He has been a Frank Lab collaborator since its inception in 2016, and is excited to continue working with the growing team. In his free time, Ian enjoys running (recreationally and competitively), socializing, and hanging out with his zoo of pets. As a native of Philadelphia, he's great at answering questions about the city!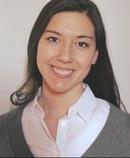 Katharine Stolz
Frank Lab Collaborator
After earning her BA in Biological Sciences from Columbia University, Katharine joined the Frank Lab as a technician in the summer of 2016.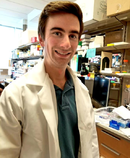 Derek Liberti
Frank Lab Collaborator
Originally from Boston, MA, Derek earned his BA in Economics and Biology from Boston University. Currently, he is a PhD candidate in Developmental, Stem Cell, and Regenerative Biology in the Morrisey Lab at the University of Pennsylvania. He began collaborating with the Frank Lab in the summer of 2018, and is excited to be part of the team! In his spare time, Derek enjoys being outdoors and spends his weekends hiking, biking and sailing.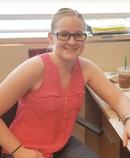 Katherine Slovik
Frank Lab Collaborator
After earning her BS in Biology from Temple University in 2013, Kate joined the iPSC Core at the Institute for Regenerative Medicine at the University of Pennsylvania. As a Research Specialist, she works predominantly on CRISPR/Cas9 genome editing projects in iPSCs generating knockouts, point mutations, and reporter lines. She has contributed to numerous projects requiring iPSC work in both the Frank and Morrisey labs. While working at the iPSC Core, Kate is also busy earning her Masters of Engineering in Bioengineering from the University of Pennsylvania, and is excited to graduate in the fall of 2018! Her research interests are in bioinformatic approaches applied to data analysis and modeling biological systems. In her spare time, Kate enjoys culinary adventures, (especially baking new dishes!) and playing with her Shiba Inu, Toshi.