Human Genome Editing Laboratory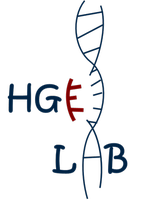 Our mission is to provide innovative, safe and efficient cell-based cancer treatment strategies by evaluating tailored genome editing approaches combined with advanced stem cell applications from translatable preclinical settings up to tech transfer for clinical manufacture. By developing a next-generation gene editing platform - a still young but constantly emerging field in the clinical cell and gene therapy space - coupled to cutting-edge technologies for evaluating, predicting, and improving novel cell-based immunotherapeutic strategies, HGEL enables CCI to quickly translate innovative ideas into groundbreaking cell products for first-in-human clinical trials. Thus, HGEL supports the continuous positioning of CCI/UPenn as a national and international center of excellence for immunotherapies.
Motivated to contribute?
HGEL laboratories are strategically located in the Perelman South Pavilion Extension building within the Center for Cellular Immunotherapies (CCI) alongside other functional units, the Clinical Cell and Vaccine Production Facility (CVPF), the Product Development Laboratory (PDL) and the Translational and Correlative Sciences Laboratory (TCSL). This facilitates highly collaborative interactions and accelerates the seamless technology transfer for manufacturing of novel cell products under GMP conditions. The HGEL team works closely with other CCI principal investigators on the translation of innovative research concepts into clinical therapies.
The unique environment at Upenn allows us to design, characterize and improve novel CAR cell products and to understand their overall safety and efficacy by applying in vitro and in vivo assays involving patient derived tumor samples. These insights gained from relevant clinical cell populations will be quickly implemented and translated into next-generation cell products for first-in-human clinical trials. Thus, we are very excited being able to provide cancer patients including their families promising and pioneering treatment options.
If you are a self-starter and eager to contribute to the growth of an enthusiastic and inspired young team embedded in the outstanding infrastructure of the Center for Cellular Immunotherapies at UPenn, send a short cover letter and your CV to fherbst@upenn.edu.