People in De Biasi Lab
Principle Investigator
Mariella De Biasi, Ph.D.
Mariella De Biasi has made significant contributions to the nicotinic field by characterizing a number of nicotinic receptor mutant mice. Her laboratory unveiled the role of various nicotinic acetylcholine receptor (nAChR) subtypes in autonomic function, the mechanisms of anxiety, and the brain circuits underlying nicotine withdrawal. The main focus has been the analysis of mice null for the α3, α5, and β4 nAChR subunits. Studies have indicated a prominent role for those subunits in the behavioral effects of both low and high nicotine doses as well as their specific influence on the physical manifestations of nicotine withdrawal. Dr. De Biasi's lab has either generated or acquired a number of viral vectors that we are using to change nAChR expression levels in the whole brain as well as in specific neuronal subtypes.
Lab Manager

Marion Scott
Lab Manager for De Biasi & Dani Labs
Directs construction of viruses & manages molecular biology. Controller of chaos.
Animal Technician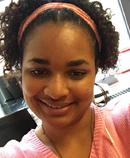 Tiffany Brown-Mangum, Animal Technician
I am the animal technician for the DeBiasi and Dani lab. I take care of two colonies of mice in the vivarium downstairs and two colonies in the satellite rooms we have upstairs. I perform animal husbandry such as changing cages, special requirement watering, daily maintenance and spreadsheet with genotyping for colonies. I also help researchers and post docs students with their injections, bottle choice testing, freezing and slicing brains on the cryostat.
Graduate Students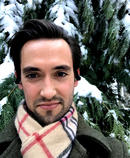 Ian McLaughlin, Ph.D. Candidate
anthropoidemail@gmail.com
I study the neurophysiology of anxiety using chemogenetics (DREADDs), optogenetics, pharmacology, and behavioral tests. When I'm not in the lab, I'm usually either talking about the brain online or looking for a new restaurant to try.
In 2017, I was nominated for a Shorty Award for communicating science over social media.
I discussed science communication and advocacy for federally funded research with the Society for Neuroscience advocacy group: SfN Neuronline Interview. In addition to my graduate work and efforts in communication, I have a deep interest in the roles that science can play in shaping public policy, serving as a Co-Founder and Co-President of the Penn Science Policy & Diplomacy Group here at Penn.
You can catch me on Twitter, @_Anthropoid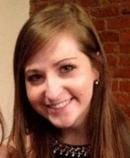 Theresa Patten, Ph.D. Candidate
I am interested in how added flavorants in e-cigarettes could contribute to (1) increased nicotine reward and use in adolescents and (2) altered reward responses in adulthood. To study this, I am using a mouse model of whole body vapor exposure which we established here in the De Biasi lab. I am able to reliably deliver nicotine to mice in a manner which closely mimics the human experience (i.e. inhalation).
When I'm not in lab, I enjoy the outdoors (hiking, jogging, etc.), experiencing/making delicious food and drink, and traveling near and far. I am also interested in science education! I have recently been working with the Pharmacology department at Penn to organize an outreach program. We plan to coordinate a series of lectures at high schools in West Philadelphia to talk about topics in pharmacology which are relevant to their everyday lives (e.g. depression, steroid use, birth control, drug abuse, etc.).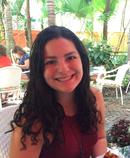 Vanessa Fleites, PhD Candidate
I am a second year student in the Neuroscience Graduate Group (NGG) interested in neuroimmune signaling and its role in alcohol abuse. When I'm not giving mice alcohol, I enjoy going to new brunch places around the city, drinking an excessive amount of coffee, and going to concerts.
In 2016, I became a fellow of the National Science Foundation Graduate Research Fellowship Program (NSF-GRFP). I am also secretary for the UPenn SACNAS chapter and an active member in NGG's Graduate-Led Initiatives & Activities (GLIA).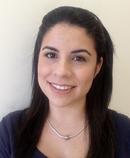 Natalia Quijano Cardé, PhD Candidate
I am interested in investigating neuroadaptations induced by chronic alcohol exposure that promote the acquisition/maintenance of an addicted phenotype. Outside of the lab, I enjoy reading poetry and planning my next trip to Puerto Rico.
In 2017, I received a fellowship award from the Interdisciplinary Research Training Institute on Hispanic Drug Abuse (IRTI) at the University of Southern California. I am also an active member of the UPenn SACNAS Chapter.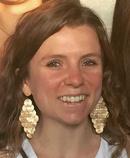 Kate Webb - Graduate Student
I'm a second year student in the Pharmacology Graduate Group. I'm currently performing pilot experiments to gather data for my preliminary exam in the spring and am also finishing up PGG's required courses. Aside from newly becoming a mouse brain surgeon, I also serve as an active member of Pharm4Good's outreach committee which partners with Upward Bound, a college preparatory program for inner-city high school students. In my spare time I enjoy cooking, reading non-fiction, and running- I recently completed my first marathon!
Research Assistants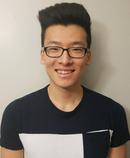 Doo Park
Research Assistant
mdp7321@gmail.com
Doo is a student in the Pre-Health Specialized Studies Program at the University of Pennsylvania. He graduated from the University of North Carolina in 2017 with a bachelor's degree in biology. Doo plans on attending medical school upon completion of the program.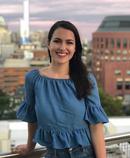 Allie Dreier
Research Assistant
adreier@sas.upenn.edu
I am a sophomore at Penn majoring in the Biological Basis of Behavior with a minor in Creative Writing. I work with Theresa Patten looking at the effects of flavorants in e-cigarette vapor in adolescents. Outside of lab, I volunteer with the Civic House through the Community Engagement program, where I tutor students in West Philly. I am also involved with Alzheimer's Buddies, where I work with Alzheimer's Patients at St. Ignatius Nursing Home.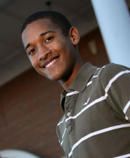 Keenan Johnson
Research Assistant
keenanjo@sas.upenn.edu
I am currently a Junior pursuing a Bachelor's of Arts in Biological Basis of Behavior in the School of Arts and Sciences. I'm interested in the environmental and biological factors that may lead to a predisposition to opioid addiction.
When I'm not working I love running along the Schuylkill river trail, or hiking along the Appalachian trail.
Lab Alumni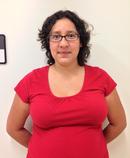 Erika Perez, PhD
PhD Candidate, Postdoctoral Fellow
Erika worked on numerous projects, including the relationships between nicotine and alcohol abuse, and the pharmacogenetics of nicotine addiction. She is now an Assistant Professor at Xavier University.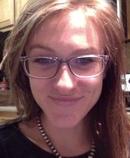 Addie Johnston
Research Assistant
Addie managed all genotyping for both the De Biasi & Dani labs, and contributed to molecular biology & histology experiments. She is now working in developmental biology at the University of Pennsylvania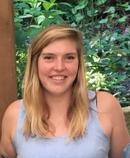 Michelle Klima
Research Assistant
Michelle is now a PhD Candidate in the Neuroscience Graduate Group at the University of Pennsylvania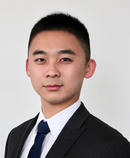 Bofeng Chen
Research Assistant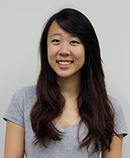 Amber Chen
Research Assistant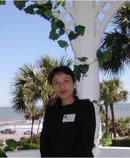 Yanfen Teng
Graduate Student, Postdoctoral Fellow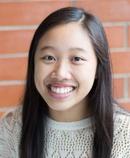 Trina Van
Research Assistant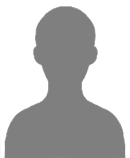 Dang Dao, PhD
PhD Candidate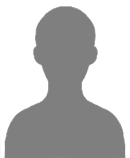 Kelly Sun
Research Assistant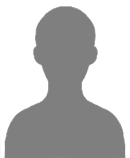 Khosrow Rezvani
Postdoctoral Fellow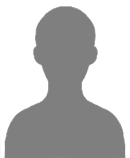 Nooshin Rezvani
Postdoctoral Fellow