Home
The National CFAR CAB Coalition (N3C) represents the Centers for AIDS Research (CFAR) Community Action/Advisory Boards (CABs) as a national group of key stakeholders in HIV research, and provides a resource for community engagement and involvement in national CFAR initiatives. The N3C serves as a resource for the creation, development, and sustainability of CFAR CABs.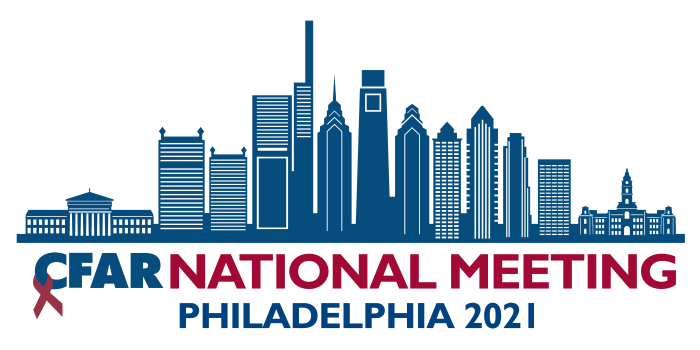 We are pleased to announce the 25th Annual National CFAR Meeting, hosted virtually by the Penn CFAR.
This four-day meeting includes a Community Symposium (Tuesday, November 2nd), an Early Stage Investigator Poster Session and a Scientific Symposium (Thursday, November 4th). We are excited to showcase the cutting-edge research happening here at Penn, CHOP, and Wistar and from our colleagues across the country, as well as the phenomenal work happening in our communities, both locally and nationally.
N3C Events
N3C Community Symposium

Tuesday, November 2, 2021

12:00 PM EDT- 5:00 PM EDT

The 18 Centers for AIDS Research (CFARs) have met annually for the past 25 years, and the N3C has a long-standing history of providing educational opportunities and technical assistance to these CABs across the United States. The N3C decided that educating the community on issues around HIV/AIDS was the best way to get the community voice heard in a more significant way. With this thought in mind, the Community Symposium at the National CFAR Meeting was born. This year will be the third community symposium to come to fruition, hosted by the Penn CFAR CAB. Because this event will be virtual, we expect a wide audience from across the CFAR network. REGISTER AND JOIN THE SYMPOSIUM HERE.