Home
The National CFAR CAB Coalition (NCCC) represents the Centers for AIDS Research (CFAR) Community Action/Advisory Boards (CABs) as a national group of key stakeholders in HIV research, and provides a resource for community engagement and involvement in national CFAR initiatives. The NCCC serves as a resource for the creation, development, and sustainability of CFAR CABs.
In honor of National Women's Month we salute two of our very own women trailblazers, Alicia Diggs and Shirley Selvage. Both of these women have added greatly to the success of our N3C calls and meetings and to the overall work of the N3C.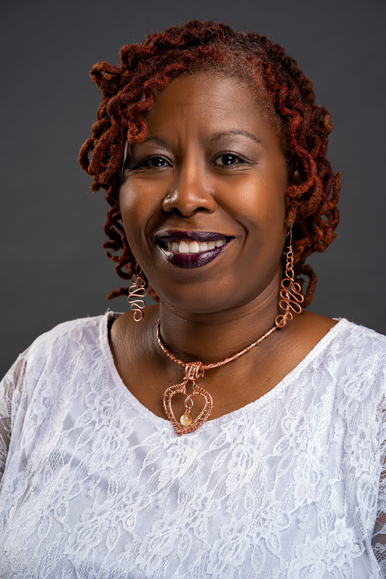 Alicia Diggs is a native of Philadelphia, PA but resides in North Carolina. Alicia has a bachelor's degree in Social Work, a Master's degree in Public Health is currently working on a PhD in Public Health with a focus in Advocacy and Leadership. Alicia became an HIV/AIDS Activist, Educator, and Speaker in 2004. She has spoken for various organizations who provide services for persons living with HIV in North Carolina such as Piedmont Health Services and Sickle Cell Agency, Guilford County Health Department, and Triad Health Project. She is a former board member of North Carolina Aids Action Network (NCAAN), a member of the UNC Center for AIDS Research's Community Advisory Board, a member of the REPRIEVE Community Advisory Board and Publications Committee, The WFBH ANCHOR Study Community Advisory Board, the HIV Prevention Community Advisory Council (HPCAP), the National Community Advisory Board (NCAB) for the Women's Interagency HIV Study (WIHS), the North Carolina State Lead for the Positive Women's Network-USA, as well as a member of the Presidential Advisory Council on HIV/AIDS (PACHA). Alicia has spoken at area schools, community health events, conferences and churches as well as appeared on several news and radio stations including BETs Wrap It Up Campaign. Alicia is a Medical Case Manager working with persons living with HIV and is also the CEO and Founder of I Will Live whose goal is to help the community understand the importance of STD and STI prevention, advocating against stigma and discrimination, knowing your HIV status by getting tested as well as living healthy and productive lives through empowerment and education. Alicia also became a published author July of 2017 of an autobiography entitled 'Standing On My Healing: From Tainted To Chosen'. This book tells the story of her life from the age of three until 2015 when her big brother, her best friend, went home to be with the Lord. This is just a portion of her story of love, rejection, sexual violation, homelessness, suicide attempts, depression, domestic violence and survival.She is now the Community Engagement Manager for the UNC CFAR known as the SCEED office.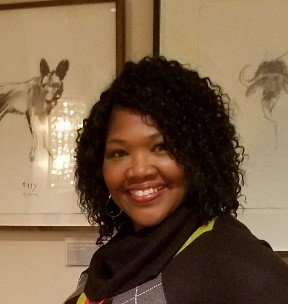 Shirley Selvage lives in Birmingham Alabama. She has her Master's degree in Community Health Education and a certificate in health coaching. Currently, Shirley works at the UAB 1917 Clinic as a Coordinator of Health Education and has served as chair of their Patient Advisory Board (PAB) for five years. In addition to serving as a REPRIEVE CAB member, she is a member of the Positive Leadership Council (PLC) and National CFAR Community Coalition (N3C). In 2015, Shirley created a facilitators manual to train individuals living with HIV how to become effective speakers. She provides quarterly workshops to patients at the 1917 clinic and other HIV organizations in the community. Her work landed her a feature in the December 2016 POZ Magazine. In 2019, she shared her story at the National Prevention Conference for the CDC. As a long time survivor - 21 years of living with HIV - Shirley understands the importance of clinical trials. She believes in not only participating in a study, but being a part of the process. Cardiovascular disease is the most common chronic disease in the African American community. As an African American female living with HIV, she recognizes the increased risk of comorbidities compared to a person living without HIV. Her purpose for serving on REPRIEVE CAB is to bring awareness, research, prevention and education about statin drugs that could help reduce heart disease in those living with HIV.
N3C Events
N3C Community Symposium

Tuesday, November 2, 2021

TBD

The 18 Centers for AIDS Research (CFARs) have met annually for the past 25 years, and the N3C has a long-standing history of providing educational opportunities and technical assistance to these CABs across the United States. The N3C decided that educating the community on issues around HIV/AIDS was the best way to get the community voice heard in a more significant way. With this thought in mind, the Community Symposium at the National CFAR Meeting was born. This year will be the third community symposium to come to fruition, hosted by the Penn CFAR CAB. Because this event will be virtual, we expect a wide audience from across the CFAR network. More information to come soon, and can also be found HERE.