Who Works in the O'Doherty Lab?
This is a list of all current students, postdoctoral fellows, technicians, and staff working in our lab.
PI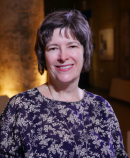 Una Odoherty
PI
Unao@pennmedicine.upenn.edu
215-573-7273
"Since joining the Faculty at Penn, I have been interested in probing how
treatment-resistant reservoirs are formed and maintained in HIV infected
individuals on antiviral therapy. I am also an apheresis physician: thus,
the majority of our studies are conducted on banked T cells that were
collected by apheresis over time. This resource enables my group to do
longitudinal studies to characterize the HIV reservoir over time and to
perform ex vivo as well as in vitro studies to model HIV reservoir dynamics.
Outside of work, I really enjoy hiking, biking, yoga, and swimming.
I am a mother of one, and I love to cook and to share food with my friends."
Trainees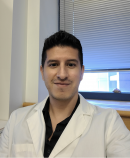 Alfonso Oceguera
Postdoctoral Fellow
ocegueraca@gmail.com
215-573-7781
"I received a PhD in science from the Universidad Nacional Autonoma de Mexico. I have experience working with RNA viruses and my interests lie in the intersection between basic and clinical science. As a postdoctoral fellow in Una's Lab I'm using tools of Molecular Biology, Sequencing and Bioinformatics to study the dynamics of the viral reservoir of HIV during ART."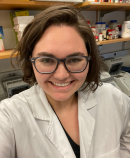 Ashley Ginda
PharmD
Ashley.Ginda@pennmedicine.upenn.edu
I am studying the forces that control reservoir dynamics. Currently, I am focusing on two clinical cohorts including one group who control HIV without antiretroviral therapy and a second group who initiated treatment in early infection. I would like to understand why both of these cohorts have a stronger immune response to HIV and yet still do not fully eradicate it. As a PharmD, I became fascinated by how reservoir dynamics effect HIV drug resistance. This lead me to join Dr. O'Doherty's lab. I aspire to obtain my Ph.D. in virology and one day lead my own group.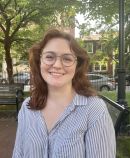 Charlotte Kerns
Postbaccalaureate Students
"I received my B.A. in Biology from the College of the Holy Cross in 2020. I joined the O'Doherty lab shortly after as a research assistant. I am interested in the role of naïve CD4+ T cells in HIV infection. In the future, I plan to pursue a PhD, where I can further study the interaction between viruses and hosts."
Staff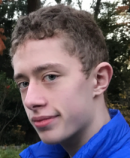 Liam Swiggard
Staff
liam.swiggard@gmail.com
215-964-0759
"My role in the O'Doherty lab is to handle the day to day logistics of running
a laboratory in the 21st century. I refill pipette boxes, keep our servers organized,
and maintain the laboratory webpage."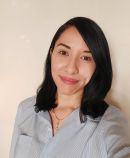 Flor Salgado
Staff
salgadoarroyoflor@gmail.com
215-573-7781
"My role in the O'Doherty Lab is to generate and guarantee the implementation of the quality management system in accordance
with the requirements established in federal regulations, as well as carry out inspections to
determine if all studies are carried out in accordance with these Principles of Good Laboratory
Practice and the required confidentiality."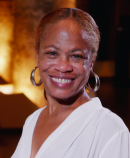 Dawn Williams
Administrative Assistant
dawnw@pennmedicine.upenn.edu
215-746-5772
"My name is Dawn Williams Administrative Coordinator for HIV Reservoirs Lab.
From the everyday challenges of working in Una's lab with complete autonomy,
elevates enjoying what I do! I have a great team that relies upon and appreciates
my presence and for that, I am extremely thankful! I am truly blessed and
fortunate to work for the University of Penn for wonderful PIs. My favorite
pastime is with my family/friends and TV bingeing and my favorite time of year is
CHRISTMAS, I especially love decorating and spending time with my little ones
during this time.
Students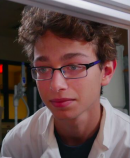 Sam Weissman
College Student
swbw531@gmail.com
215-573-7781
"I am an undergraduate student at Yale.
Since starting work with the lab around 2015, I have been interested in
understanding the forces behind the treatment-resistant 'reservoir' of
immune cells in individuals with HIV. Some of my work has centered
on analyzing proviral sequences in individuals over time, where
I discovered various selection pressures acting on the reservoir
(Nat. Comm. 2019). For this work, I was awarded the
2nd place title at the Regeneron STS Competition in 2019. I am taking
a gap year in 2020 to continue my research at the O'Doherty lab,
where I hope to pursue a greater understanding of these selection pressures."
Former Lab Members
Maria Paola Bertuccio
Post-Doctoral Fellow
mp.bertuccio@gmail.com
"I'm a molecular biologist with a Ph.D. in biochemistry and molecular
epidemiology from the University of Messina (Italy). I worked as a
postdoctoral researcher in the O'Doherty lab studying the HIV reservoir
in patients on ART. To do this, together with the other lab members, I
amplified HIV proviruses at limiting dilutions, sequenced them and
analyzed the HIV genome through specific tools. I enjoyed the chance
to use cutting-edge technology in the O'Doherty laboratory."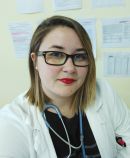 Manuela Ceccarelli
Postdoctoral Fellow
manuela.ceccarelli86@gmail.com
215-573-7781
"I am an MD, and a resident in Infectious Diseases at the University of Messina.
I have always been attracted to science, math, and the 'why?' of things.
In the future, I hope I will be able to convey the knowledge acquired during
my stay at the O'Doherty Lab into my clinical research to be a better doctor and
a better scientist."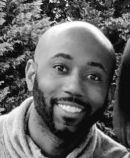 Lamont Cannon
Postdoctoral Fellow
Lamont.Cannon@pennmedicine.upenn.edu
215-573-7781
"I received a Ph.D. in Biomedical Engineering from the University of Delaware
where I focused on designing models to study HIV and immune system dynamics.
In Dr. O'Doherty's lab, I develop bioinformatic and mathematic tools to analyze
HIV genomic data."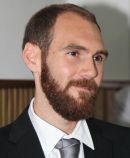 Emmanuele Venanzi Rullo
Postdoctoral Fellow
evenanzirullo@gmail.com
215-573-7781
"I am an Italian MD specialized in Infectious and tropical diseases. I have worked
in Italy, Madagascar, and Spain as a resident. While working abroad, I had my
first exposure to research HIV and tropical diseases. This exposure inspired me to
obtain a Ph.D. I joined the O'Doherty lab last year to probe mechanisms that
shape the HIV reservoir. I am interested in comparing reservoir dynamics in
Elite Controllers and Acutely infected individuals. I also study the characteristics
of HIV reservoirs in different subsets of CD4 T cells."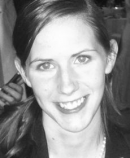 Melissa Herring
Medical Student
Melissa.Herring@pennmedicine.upenn.edu
215-573-7781
"I am a medical student at St. George's University of London doing a research
year in the O'Doherty lab. My project focuses on creating an in vitro model
for studying the effects of clonal expansion on the HIV latent reservoir.
After medical school, I plan to pursue a career in clinical pathology and to
continue research in the field of HIV latency."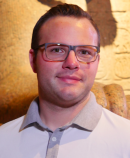 Jake Vanbelzen
Post-Bac Student
dvanb@mail.med.upenn.edu
"I earned my B.S. from Ferris State University, and joined the O'Doherty Lab as a
post-baccalaureate trainee in 2016. To answer questions surrounding the
persistence and character of the HIV reservoir, I developed a method to sequence
the full-length of HIV proviruses. I used this method to monitor changes in the
relative abundance of HIV variants within the reservoir across time in individuals
on long-term antiretroviral therapy. This approach revealed that the intact population
of proviruses is under greater negative selection than mutated proviruses, but that
clonal expansionof infected T cells can reseed the intact reservoir. This project
quickly expanded into a collaboration with Marilia Pinzone and Sam Weissman.

I am currently earning my Ph.D. at Northwestern University. I am interested in
pursuing a career in academic science and intend to ask questions surrounding
the maintenance of central and peripheral immune tolerance."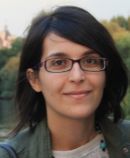 Marillia Pinzone
Postdoctoral Fellow
"I am an ID physician with an interest in studying the factors affecting the
establishment and maintenance of HIV reservoirs in vitro and in vivo."