Home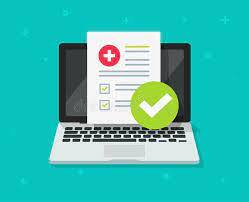 Welcome to the PennChart Genomics Initiative (PGI) at the University of Pennsylvania. PGI is a multidisciplinary collaborative that aims to optimize the electronic health record (EHR). The PGI team has successfully developed the EHR infrastructure supporting genomic medicine and is now among the most advanced in the nation. In response to repeated requests from other institutions for details about how to optimize their respective EHR platforms to easily order genetic testing directly through the EHR, as well as receive and store genetic test results in a standardized way, we have developed this website to facilitate the sharing of this information, making it accessible to other institutions globally.
On this website, you will find:
Videos
Optimizing Genomic Medicine in the Electronic Health Record - In this video, Katherine Nathanson, MD depicts the integration of genomics into the electronic health record at Penn Medicine via the PennChart Genomics Initiative. She covers the importance of optimizing genetics in the EHR, barriers to implementation of genomic medicine, and how to set up a genomic medicine friendly EHR.

Customizing the Electronic Health Record for Delivery of Pharmacogenetics - Sony Tuteja, PharmD, MS, BCPS, FAHA discusses pharmacogenetic variants that impact medical care for patients, specifically the types of medications they are prescribed. She describes how pharmacogenetic implementation was tested and implemented at Penn Medicine, including setting up an infrastructure that facilitates standardization and the inclusion of clinical decision support aids for clinicians.
Resources
You will be required to use your Epic login to access resources.
Personnel
Meet the investigators and staff of the PennChart Genomics Initiative
Publications
Read selected publications on integrating genomic data in the electronic health record
Feedback
Please tell us your thoughts about this website by completing the brief survey under the feedback tab!
Latest News
Integrating Genetic Testing in Electronic Health Records Saves Time, Penn Study Finds

Wednesday, September 21, 2022

PHILADELPHIA— Making it possible to directly order and work with the results of genetic testing through patients' electronic health records – instead of through third-party portals – resulted in significant time savings for clinicians, according to a new study in Genetics in Medicine from researchers at the Perelman School of Medicine at the University of Pennsylvania. Although the gains per patient were measured in minutes, enabling ordering and managing tests through the electronic health record (EHR) represented at least a 75 percent reduction in what is largely clerical work, which could add up in a big way.